Best Public School
Herbert Akins Road Elementary
Holly Springs High School
Willow Springs Elementary School
Best Nonprofit
Military Missions in Action
Meg's Smile Foundation
Guardian Angel Thrift
Best Preschool
Primrose School
Johnson Pond Learning Center
Little Dreamers Preschool
Best Local Event or Festival
Beericana
HollyFest
Celebrate Fuquay-Varina
Best Local Music Group
2Digh4
Bender Street
The Rusted Rails
Best Place for Outdoor Recreation
Parrish Womble Park
Hilltop Needmore Town Park & Preserve
Bass Lake Park
Best Fitness Program
9Round Fitness
Burn Boot Camp
Original Strength Institute
Best Yoga/Pilates Studio
Bradley's Yoga and Fitness
Prana Yoga
Breathing Space
Best Kids' Program or Camp
Fuquay-Varina Arts Center
Rock Solid Warrior
Hunt Center
Best Social Media Account
Fuquay-Varina Memes
Rescued Wood Rehab
A Southern Wake Couple
BEST LOCAL PODCAST
Holly Springs Deep Dive Podcast
Girls Who Do Stuff
919 Beer

2Digh4
Best Local Music Group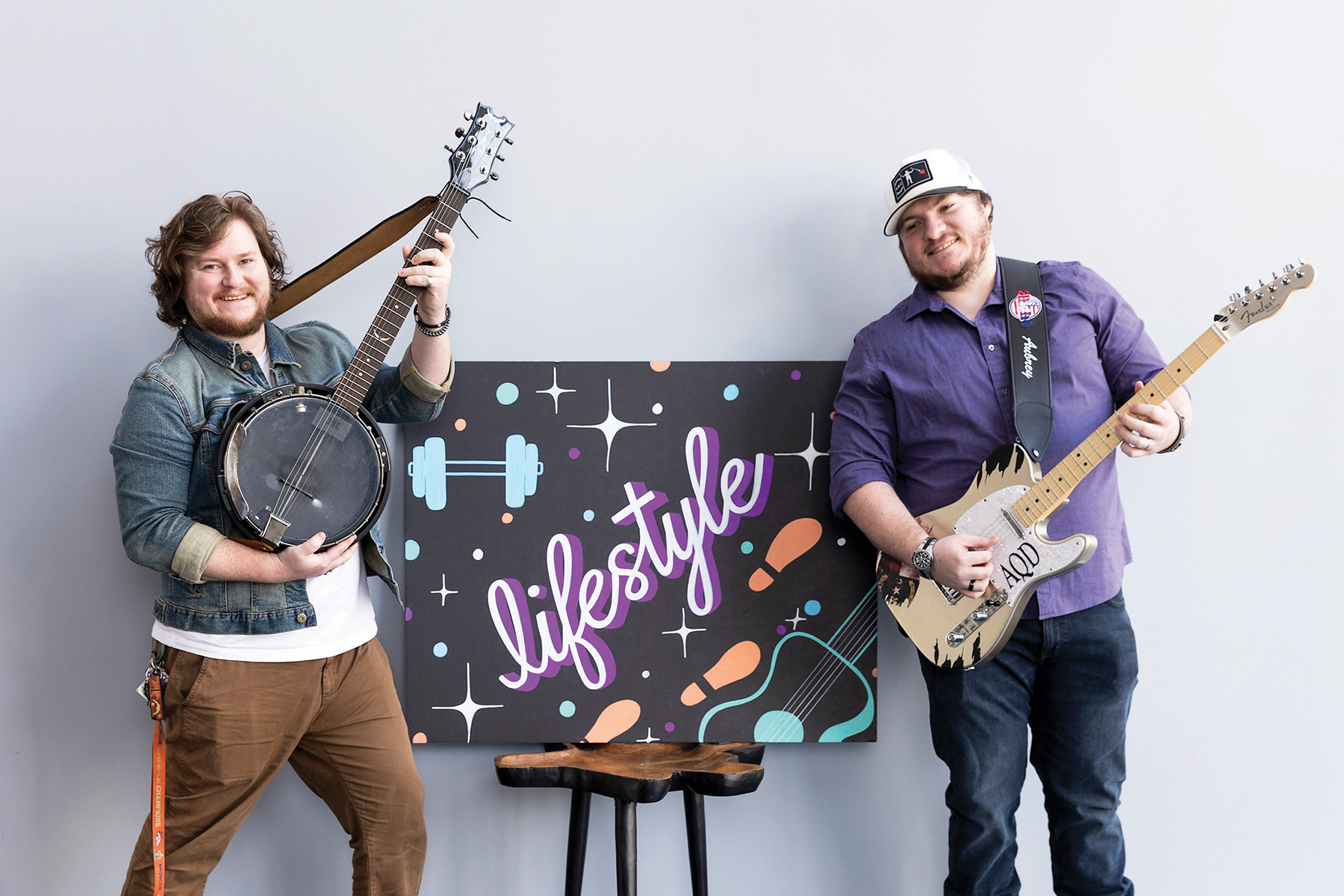 Brothers Landon, left, and Aubrey Digh began developing their musical talents right here in Fuquay-Varina, taking lessons downtown and honing their craft at Fuquay-Varina High School. Now the four-person band travels around the Southeast, performing their signature country rock originals and popular cover songs.
Inside 9Round Fitness
Best Fitness Program
When the former owners of 9Round Fitness in Holly Springs wanted to close the gym, Paul Maskill didn't want to lose access to his workouts, so he decided to buy it.
In the 18 months that Paul and his wife Angela have owned the location on GB Alford Highway, the pair has updated the equipment and improved social media awareness, focusing on serving the residents of Southern Wake community with a flexible and fun workout.
Owner Angela Maskill Takes Us Inside:
It's a total-body kickboxing circuit workout. There are nine stations, each lasting three minutes. A three-minute timer keeps the pace, so after nine rotations, your 30-minute workout is done.
There are no set class times, no sign-ups. A new workout can be started every three minutes, so there is complete flexibility to suit each member.
The class changes every day, so you always feel challenged.
70-80% of our members have zero kickboxing experience. Everything is modifiable. There is a trainer on the floor, and together you can decide what works for you.
It's a great stress relief to punch and kick things. Frustrations get taken out on the bag.
Herbert Akins Road Elementary
Best Public School
Open Since: July 2009
Calendar: Year-round
Mascot: Hawks
Principal: Dr. James Douglas
Enrollment: nearly 1,000
History: Named for Herbert Akins, a veteran, businessman and community advocate, who lived in Fuquay-Varina from 1889 to 1965. Akins owned and farmed the land that the school was later built on, founded Varina Supply Company, and served as director and president of the Bank of Varina during his life.
Herbert Akins Road Elementary School has close to 25 books per student available, nine more than the Wake County average. (Source: North Carolina School Report Cards)
Primrose School
Best Preschool
There are 13 Primrose School locations in the Triangle area, two in Southern Wake: Primrose School at West Lake, in Apex, and Primrose School at Holly Grove, in Holly Springs.
Beericana
Best Local Event or Festival
Southern Wake loves craft beer, and Beericana celebrates that love by bringing together dozens of NC breweries, live music and food trucks in a one-day festival at Sugg Farm Park. Look for this annual festival to return in the fall of 2022.
Military Missions in Action
Best Nonprofit
Dedicated to assisting members of the armed forces, veteran and active duty, and their families through personal support and housing assistance.
$0.94 of every dollar donated goes to programs and services
58,000 veterans served
63,108 care packages shipped
731 building projects completed
533 veterans' homes furnished
1,918 children of service members benefited
Randi Bradley, Founder, Bradley's Yoga & Fitness
Best Yoga/Pilates Studio, Honorable Mention Best New Business
I taught free yoga online seven days a week, from the day the world shut down to July 1 (2020).
I opened the studio March 1, 2021. Since then, we've nearly tripled the number of classes and teachers.
My goal was to make people of any ability level feel successful in every single class, and feel better when they are done.
95 percent of our yogis are beginner level. We welcome yogis of all ages, sizes and flexibility.
We are more than just a studio. We're a community of mostly women who are there for each other.
Our busiest classes are usually the Yin classes, which are super slow, stretchy, calm and relaxing, and power flow, which is a yoga workout, with lots of movement and cardio.
The studio is heated to 90-95 degrees.
Bradley's Yoga & Fitness offers free monthly events to members, like puppy yoga or partner yoga.
Fuquay-Varina Memes
Best Social Media Account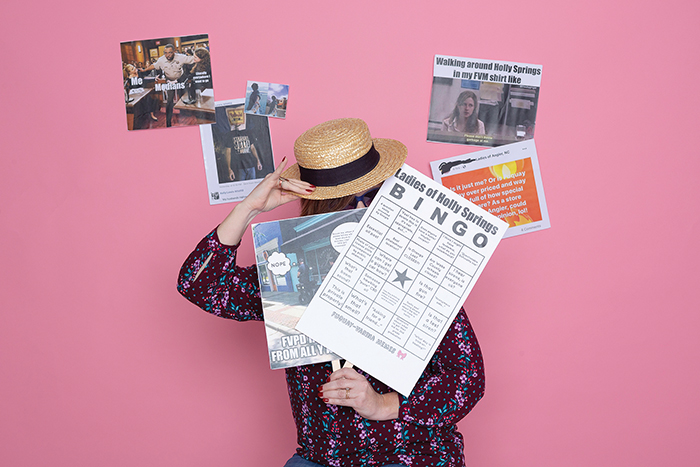 With good-natured jabs at all Wake County towns, Fuquay-Varina Memes has amassed a following of more than 42,000 across Facebook, Instagram and Twitter. Frequent targets are Cary's public art, the odorous South Wake Landfill, shenanigans on the "Ladies of" Facebook pages and farm animals in Fuquay. We're big fans of the monthly column in Main & Broad, too. Easily offended? Best to scroll on past this one.
Follow along @FuquayMemes
Holly Springs Deep Dive Podcast
Best Local Podcast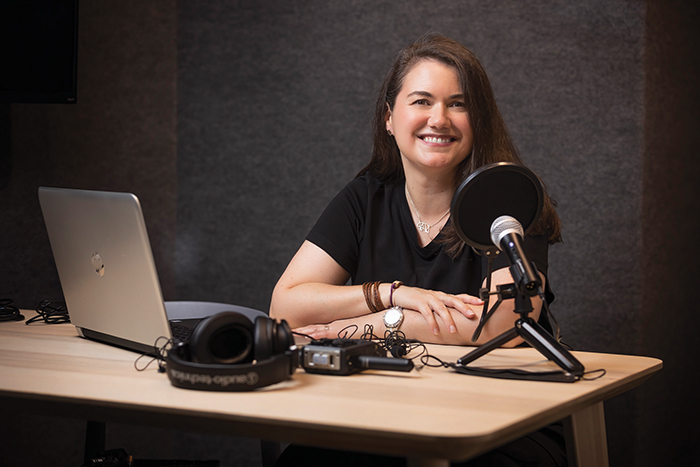 Karen Shore started the "Holly Springs Deep Dive Podcast" to create a dialogue with candidates for local office, understanding that local government officials have a huge impact on daily life, but details about campaign platforms and personal background can be hard for voters to find.
In her archive of 65 episodes, Shore interviews candidates, as well as local residents, entrepreneurs and community servants in a friendly, casual way.
"The best community is an informed and engaged community, and that's what my goal was — to give the people an easier route to becoming informed and engaged," Shore says.