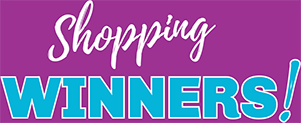 Best New Business (Non-Restaurant)
Inner Beast Hatchet House
Sweet T Picnics
Bradley's Yoga and Fitness
Best Clothing Boutique
Bless Your Heart Boutique
The Wardrobe Boutique
Cousin Couture
Best Resale Shopping
Serendipity Consignment Boutique
Guardian Angel Thrift
Pass It On Thrift Store
Best Florist Shop
Flowers on Broad Street
Betty Jean's Flower Truck
Expressions of Love Florist
Best Home Furnishings and Decor
Rescued Wood Rehab
Adorn Home Furnishings
Southern Attic
Best Garden Center
The Garden Hut
Fairview Garden Center
Needmore Farms
Best Gift Store
Bless Your Heart Boutique
Carolina Monogram & Company
Rescued Wood Rehab
Best Shopping District
Downtown Fuquay-Varina
Downtown Holly Springs
Downtown Apex
Best Wine & Bottle Shop
Cellar 55
Black Dog Bottle Shop
Triangle Wine Co.

Rescued Wood Rehab
Best Home Furnishings and Decor, Honorable Mention Best Gift Store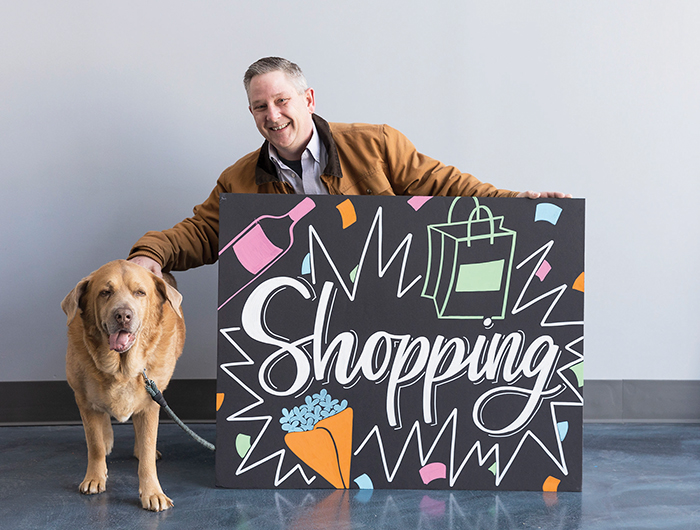 Part woodworking studio, part gift shop, Rescued Wood Rehab offers custom-made decor items and assistance with tools, planning and building DIY projects. Owner Marty Woodward founded the shop with the help of shop dog Bud, also known as Director of Marketing, to save broken and outdated wood pieces from landfills.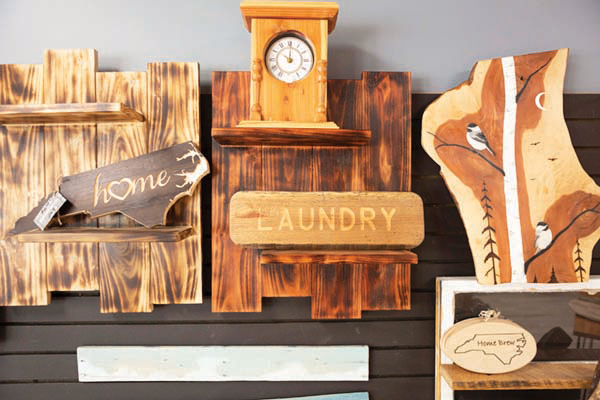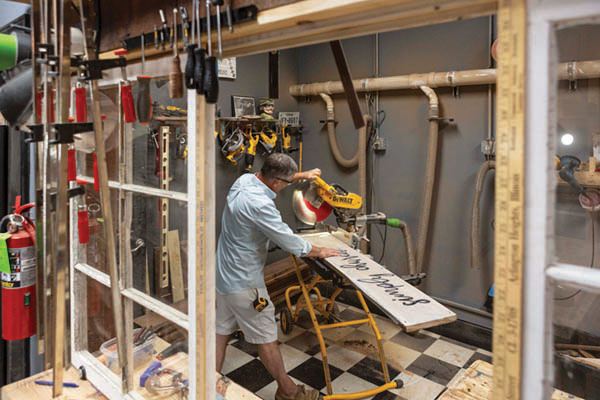 Join the staff of RWR on the second Wednesday of every month for Woodworker Wednesdays, a chance to share ideas and experiences with other local woodworkers of all skill levels.
Cellar 55
Best Wine & Bottle Shop
Did you know? Cellar 55 (Best Wine & Bottle Shop) offers 50 percent off growler fills every day and complimentary wine tastings on Fridays.
Plus, enjoy Cellar 55's self-serve tasting room with both wine and beer stations at the ready for visitors to sample as they browse. Up to 16 different wines and 8 beers rotate regularly.
On Saturday nights, order chef-prepared light bites, like charcuterie boards and pimento cheese dip.
Inner Beast Hatchet House
Best New Business
Jim Hartman, Fuquay-Varina resident of 30 years, claims the town was "desperate for something fun." That was nine months ago, before Hartman and his nephew Dustin Kemmerer opened Inner Beast Hatchet House in historic downtown Fuquay.
Despite the risks of opening a business in a pandemic economy, Hartman knew they were on to something good, and the readers of Main & Broad clearly agree.
The ax-throwing outfit is a welcome diversion for date nights, private events, parent-child outings (children age 13 and older, please) and league competition.
Unique to Inner Beast is a digital targeting system, which allows guests to choose from a variety of throwing games, such as duck hunt, zombie kill, connect 4, or tic tac toe, in addition to traditional targets, which are all projected onto the wall.
It's a user-friendly system that adds variety to an already fun experience.
The owners outfitted the venue with "weird crap," such as unique taxidermy, clever signage, Sasquatch references and ever-popular Viking-style horned helmets, which are guaranteed to improve throwing accuracy zero percent but a lot of fun to wear.
Inner Beast started up their second ax-throwing league in March, with dozens of members in a seven-week competition leading to a double-elimination tournament.
"We expected maybe 20 in our first league and had 31 participants. It was a great response," Hartman says.
Beverages are available for purchase. Food trucks are frequently in the area, or guests can bring in food from the nearby restaurants.
Bless Your Heart Boutique
Best Clothing Boutique, Best Gift Store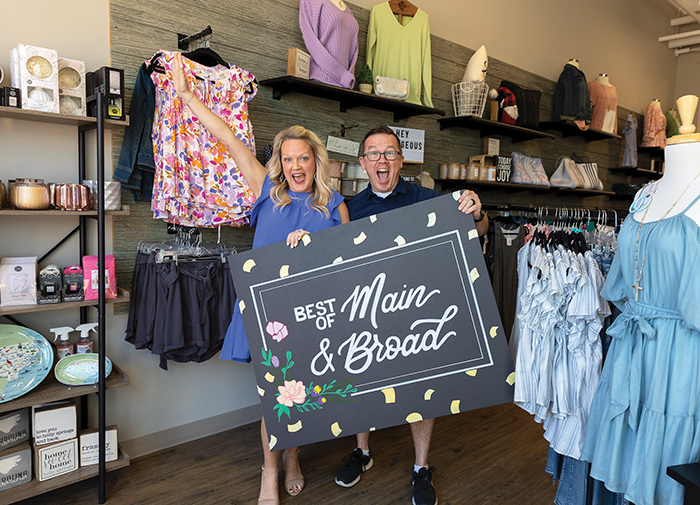 Holly Springs resident Jodi Stevens started her retail journey with an Etsy shop, selling personalized children's clothing. Now, her thriving downtown boutique sells colorful and lively clothing, gifts and accessories.
Customer service is the top priority for Stevens, and her loyal base of customers enjoys shopping in-store, online, through weekly Facebook Live sales, a proprietary app and a texting program.
"We are very customer driven. We ask a lot of questions — what people like, what they don't — and we listen," says Stevens.
Previously located in the Lowes Foods shopping center on Holly Springs Road, the move to Town Hall Commons helped the boutique grow even more.
"I always wanted to be in the heart of Holly Springs, where the pulse is. We have amazing neighbors downtown, all small businesses, family-owned. It's been a game changer," she says.
The boutique regularly hosts give-back events collecting supplies and donations for local organizations like the Holly Springs Food Cupboard and Interact of Wake County. They raised $7,000 for Meg's Smile Foundation in last year's charity fashion show and hope to exceed that total this year.
Jodi's Favorite Products:
Grace and Lace clothing
Kendra Scott Jewelry
Nora Fleming serveware
Judy Blue Denim
Flowers on Broad Street
Best Florist Shop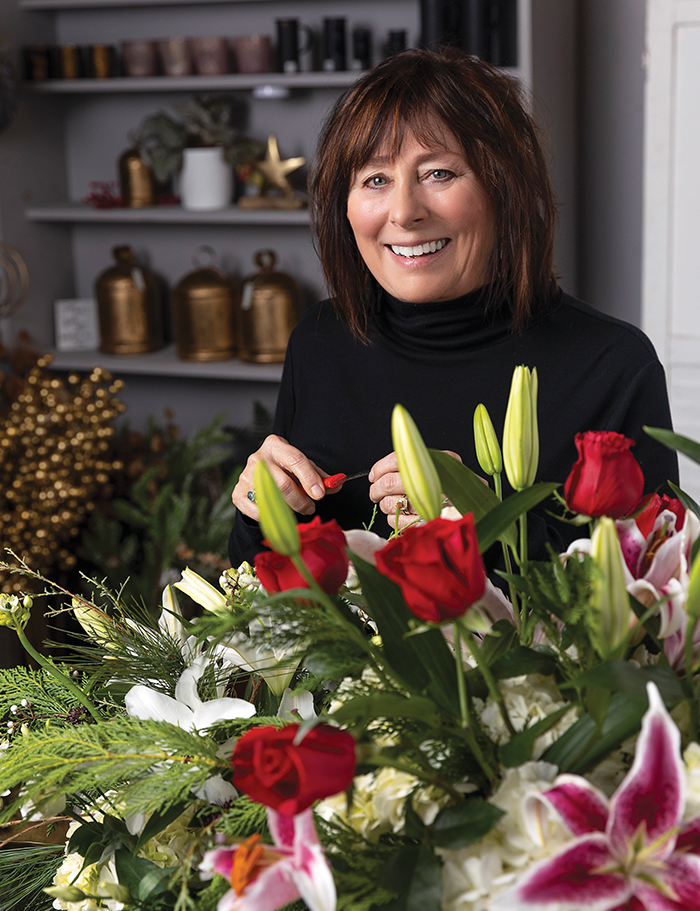 Flowers on Broad Street celebrated 25 years in business in March.
"There's no doubt about it, you can't work in a flower shop and not be emotional. We see when people are at their deepest despair and the very happiest day of their lives. That's what I love about my business, our industry — we help with emotions in those kinds of times, good or bad. I think flowers make a difference." says owner Donna Pittman.
Downtown Fuquay-Varina
Best Shopping District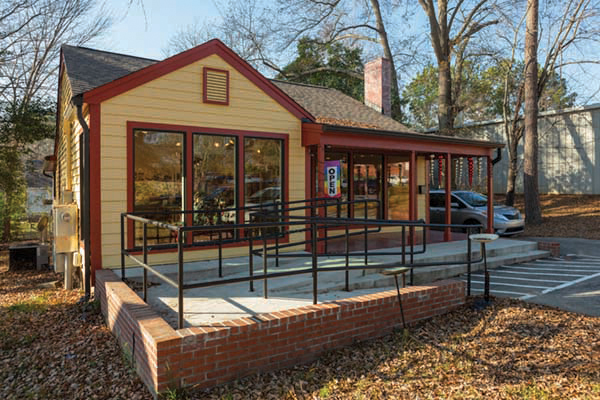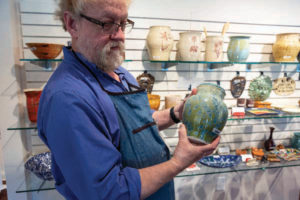 We love shopping in downtown Fuquay-Varina. The thrill of the hunt through boutiques, antique shops and vendor markets is always rewarded with a range of treasures: clothing, gifts, decor, cosmetics, vintage finds and more.
Love to shop local? Purchase Downtown Dollars from the Fuquay-Varina Downtown Association to spend at a variety of shops and eateries.
Welcome to downtown newcomer Adorn Home Furnishings, awarded Honorable Mention for Best Home Furnishings.