Best Auto Mechanic Shop
Getz Automotive
Fuquay Tire & Automotive Center
55 Auto Works
Best Financial Institution
Fidelity Bank
State Employees' Credit Union
Coastal Credit Union
Best Custom Home Builder/Home Renovation Specialist
Big Monkey Renovation & Repair
Glasgow Design Build
Massengill Design Build
Best Mortgage Officer
Diane Kinlaw, Revolution Mortgage
Sherry Riano, First Heritage Mortgage
Bonnie O'Brien, GoPrime Mortgage
Best Insurance Agent
Christine Walorz, Walorz Insurance
Trisha Schwartz, State Farm Insurance
Michael Bendel, New York Life Insurance
Best Real Estate Agent
Tracy Watson, Mission First Realty
Krista Abshure, The Abshure Realty Group
Erica Anderson, Team Anderson Realty
Best Dentist
Dr. Tara Wiggins-Smith, Main Street Family Dentistry
Dr. Meredith Taylor, Holly Springs Family Dentistry
Dr. Scott Butts, Avent Ferry Family Dentistry
Best Orthodontist
Dr. Tony Khara, Tony Khara Orthodontics
Dr. Kristen Fritz, Fritz Orthodontics
Dr. Joe Pittman, Pittman Family Orthodontics
Best Eye Doctor
Dr. Phil Vito, Holly Springs Eye Associates
Dr. Patrick O'Dowd, Fuquay Eye Care
Dr. Kenneth Roach, Fuquay Ophthalmology & Glaucoma
Best Chiropractor
Dr. Brook Wallace, Chiropractic Partners
Dr. Chad Anderson, Anderson Chiropractic Center
Dr. Matt Arthur, 919 Spine
Best Attorney
Nolan Perry, Morgan & Perry Law
Melissa Flanagan, Fuquay-Varina Family Law
David Morgan, Morgan & Perry Law
Best Hair Salon
Salon Revive
Bella on Broad
Love is in the Hair
Best Spa
The Float Spa Holly Springs
Serasana
Hand & Stone Massage and Facial Spa
Best Pet Services
Pooch Pad
Trinity Animal Hospital
Paws Fur Grooming

Salon Revive
Best Hair Salon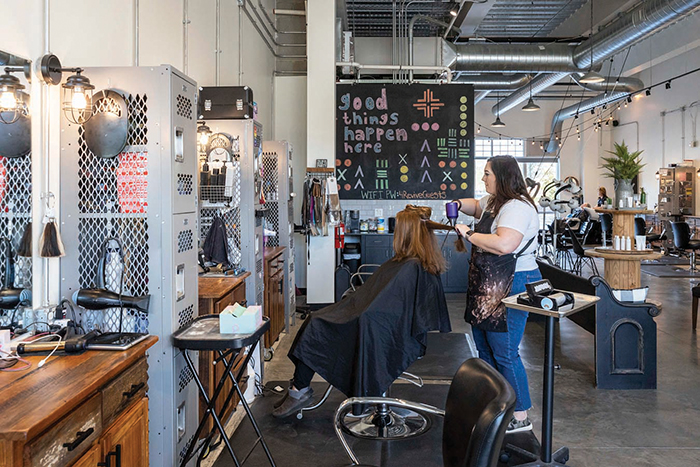 Open in Town Hall Commons for two and a half years, Salon Revive is owned by Holly Springs residents Julie and Keith Olschner.
"I wanted a salon with top-quality services that was still welcoming and casual," says Julie.
Salon Revive hosts 11 stylists, with a range of specialties, including men's and women's haircuts, highlights, extensions, updos and even makeup.
"We aren't all masters of everything, but we help each other and make sure all our clients' needs are met."
Dr. Phil Vito, Holly Springs Eye Associates
Best Eye Doctor
Dr. Phil Vito opened Holly Springs Eye Associates in 1999, when the population of the town was less than 10,000.
When not seeing patients, you might find Dr. Vito at the lake in his kayak, jetting across the water on WaveRunners or working on home improvement projects.
Fidelity Bank
Best Financial Institution
Founded as the Bank of Fuquay in 1909, today there are 56 Fidelity Bank locations across North Carolina and Virginia, with headquarters still in Fuquay-Varina.
Dr. Tara Wiggins-Smith, Main Street Family Dentistry
Best Dentist
Dr. Tara Wiggins-Smith and her business partner, friend and dental school classmate, Dr. Jenine Giles, opened Main Street Family Dentistry in May 2010.
They weren't sure what to expect, as women and minorities in small town Holly Springs, but 12 years later Wiggins-Smith says, "It's been better than I ever expected."
Each year growing and seeing more patients, the women strive to provide an individualized experience to their clients, helping them to feel relaxed and comfortable in the dental chair.
"I am very chill and laid back," Wiggins-Smith says. "I want my patients to feel that. We not only want them to smile, but to smile on the inside when they are here."
"I genuinely like to have fun. I like to sing with my patients," Wiggins-Smith says. Sometimes they even join in.
"The fact that somebody voted for us makes me feel like what I do matters. I love dentistry. If I made a difference in one person's life, it makes it feel worth it."
Pooch Pad
Best Pet Services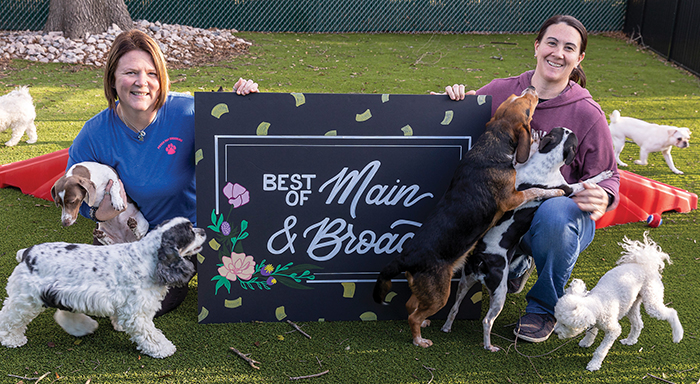 Offering grooming, boarding, doggie daycare and training, Fuquay's Pooch Pad is a "one-stop shop" for pet owners, says co-owner Ryanne Jackson. It's the "fun side" of pet care, she says.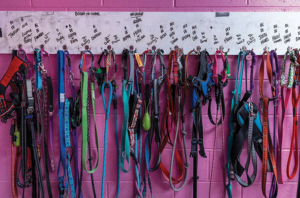 Jackson, a former veterinary nurse, started Pooch Pad with her business partner Brandi Moore in 2010 in a small house on Main Street. They've expanded and grown to more than 30 employees since, serving up to 150 dogs per day.
Several turf play yards entertain small-to-large pooches, and during the summer months a beach-entry pool keeps pups cool.
Dogs scheduled for grooming also enjoy free play with the daycare crowd before their bath. "The dogs are easier to work with on the table if they've been running around. They are not as stressed," Jackson says.
Attending daycare helps dogs get exercise and social skills.
"It's healthy for them physically and mentally," says Moore. "These dogs are part of the Pooch Pad family, part of our pack."
Tracy Watson
Best Real Estate Agent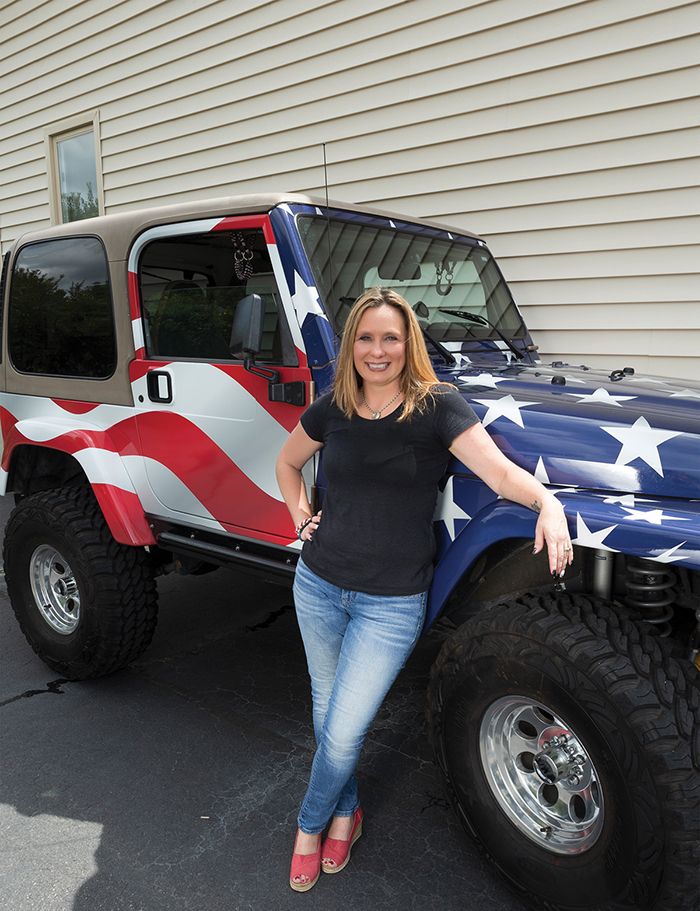 Tracy Watson offers a commission rebate to active or retired military members, as well as police officers, firefighters, EMT personnel, teachers and nurses. (Sound similar to Big Monkey Renovation and Repair? Jared and Tracy are married, and they offer these discounts to thank these community members for their service.)
Watson also serves as a Fuquay-Varina town commissioner, elected in 2021.
Big Monkey Renovation and Repair
Best Home Building Specialist
Owned by Fuquay-Varina resident Jared Watson, Big Monkey Renovation and Repair offers discounts on their services to military, police, fire, emergency responders, teachers and nurses.
Watson and his team specalize in bathroom renovations, deck replacement, handyman services and renovations of all sizes.