Dreamed up by the husband and wife bartending duo Josh and Devyn Self, Smoked Old Fashioneds and Smoked Manhattans are two of many top-shelf cocktails at The Blind Pelican, winner of Best Cocktails in The Best of Main & Broad Maggy Awards.
Premium liquors, including Woodford Reserve and Elijah Craigh Rye, mix with house-made cherries soaked in bourbon and molasses, seared orange zest and small-batch bitters specially formulated just for The Blind Pelican by local company Remedy Cocktail Co.
To create the signature smokiness, cedar planks are burned with a kitchen torch, then the cocktail glass is inverted onto the plank to infuse with smoke.
The Smoked Manhattan presentation features a vape bubble, which is popped at the table to release scented vapor. "People come in and order the drink just to video it," says Josh Self. "It's almost like you are on stage."
Bartenders serve between 50 and 70 Smoked Old Fashioneds alone per night on the weekends.
"Our cocktails definitely set us apart," says Self.
The Blind Pelican
120 Bass Lake Road, Holly Springs
(984) 225-2471
blindpelicanseafood.com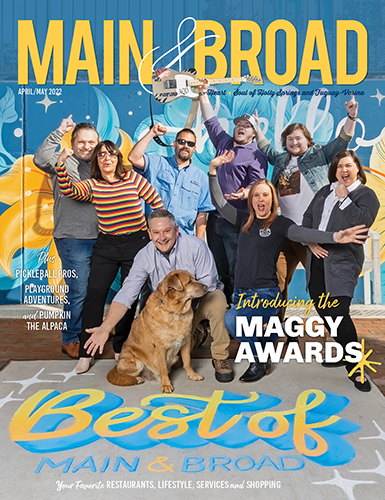 Dig In & Drink Up: Smoked Cocktails at The Blind Pelican