Greetings, dear reader. Allow me to introduce myself. When I'm not writing for a living, I am the creator and manager of the Fuquay-Varina Memes Facebook, Instagram and Twitter pages.
Fuquay-Varina Memes originated back in January of 2017 to counteract the results of a controversial presidential election (yes, another one). At that point in history, everyone had unfriended everyone else, and people were throwing babies in the streets (don't fact check me on that).
Naturally, I took advantage of empty timelines everywhere and started a meme page, in which I made fun of Fuquay-Varina and surrounding towns. Four years and five Indy awards later, I'm still serving up third-degree burns to the town of Fuquay and beyond. Over the years I've hosted giveaways and contests, sold t-shirts, made parade appearances, appeared in a couple State of the Town videos and even spoken at the Fuquay-Varina Women's Conference in a chicken suit.
If it sounds random and shockingly undignified, I've probably done it. There have been THOUSANDS of memes, but in this article I present 10 of FVM's "Greatest Hits." If you've followed FVM over the years, you'll understand that some of my memes aren't PG enough for Main & Broad (AHEM, #SwingerGate), but I've done my best to include some OG memes, super popular memes and memes that just feel right in my soul. Enjoy!
1. Where it All Began
This was the first meme ever posted on my Facebook page back in January of 2017. Mattress stores in town were reproducing faster than the Duggars were shooting out babies, and someone had to meme about it. Despite being on every corner, few were actually seen purchasing a mattress. Residents in town had several different theories, the most popular being that Mattress Firm was a front for a large-scale money laundering scheme. I have zero idea if this is true, but if the "Mattress Mafia" does exist, it's definitely in Fuquay (hide yo kids, hide yo wife).
2. Left Turns are Great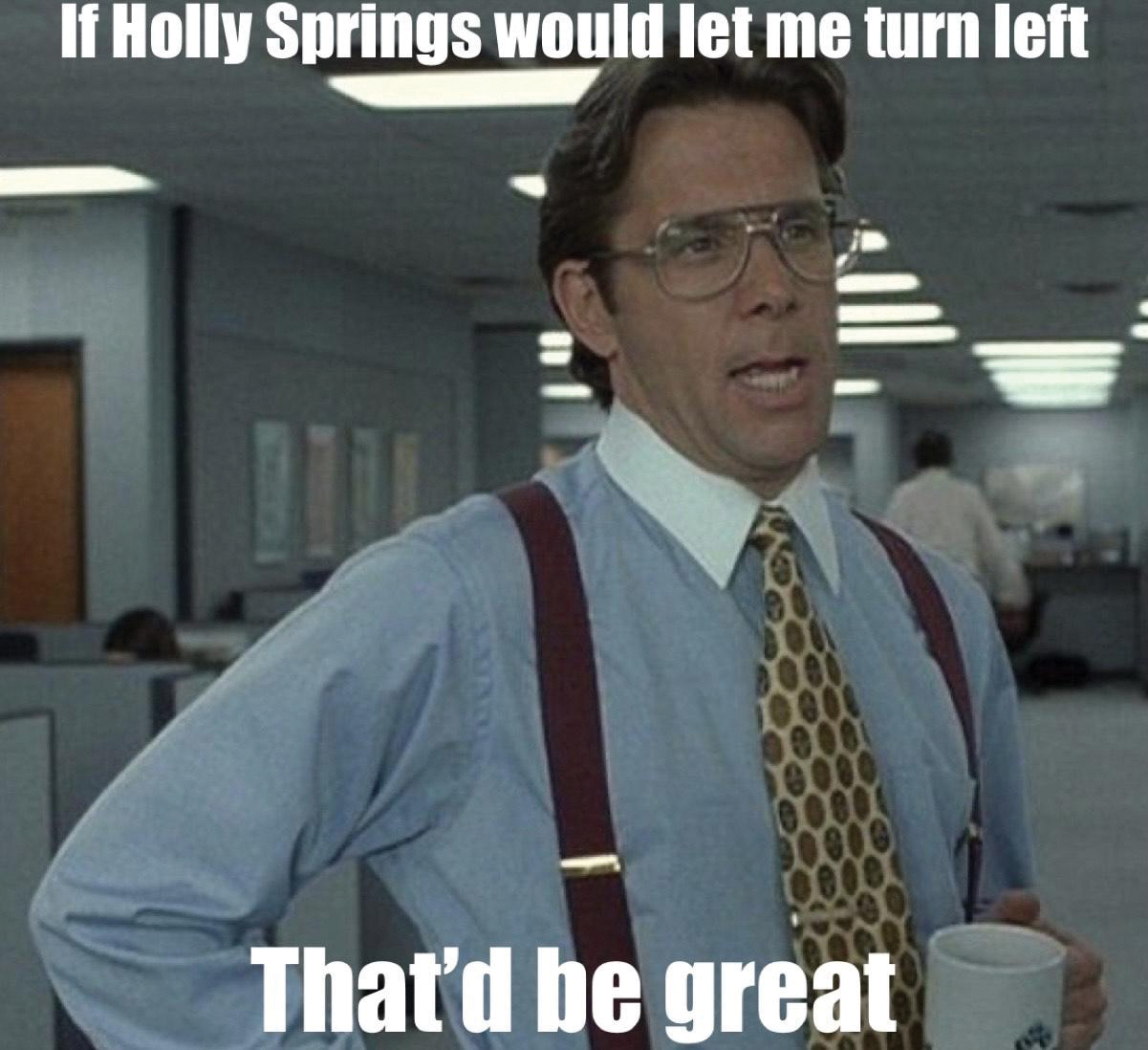 This was my first REALLY popular meme, so naturally it had to make the list. As one of the first memes ever posted, it was shared within minutes on local community pages, contributing to FVM's rapid growth. If you have ANY experience driving in Holly Springs, then you know exactly why this one resonated so widely. You'll have better luck getting your 5-foot-2-inch band kid on a Division 1 basketball team than you will turning left in Holly Springs. Oh, your destination is right across the street? You must be drunk on noob sauce if you think you have a prayer of getting there without making a U-turn. (Time to rethink that squatted F-150 with a zero turn radius, Dylan.)
3. This Week on House Hunters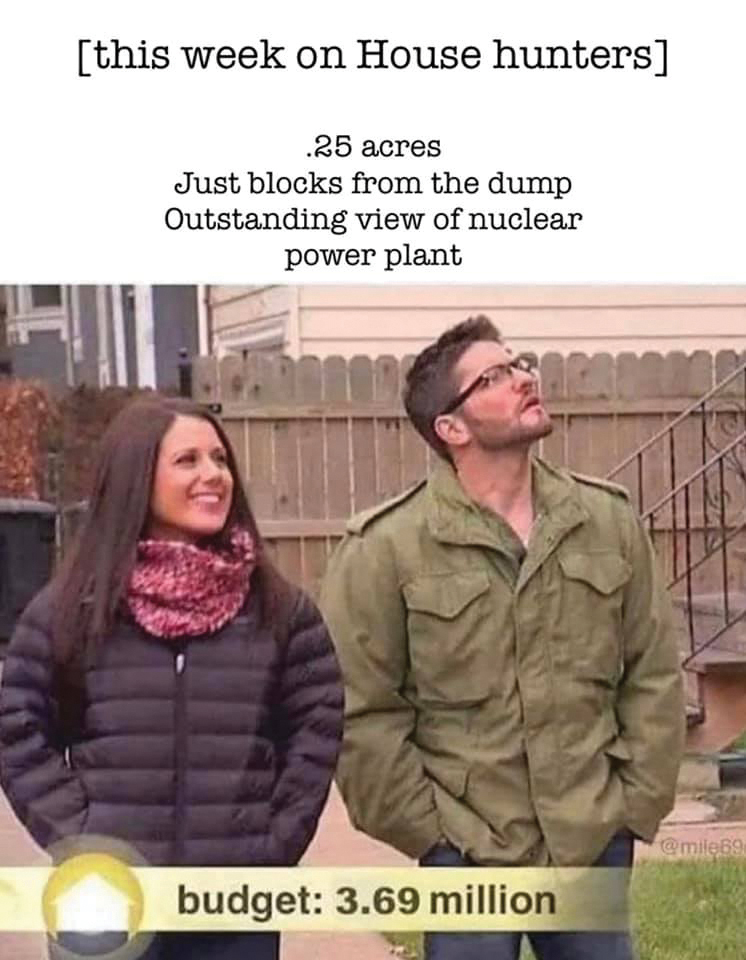 This was a more recent meme, but I think it definitely belongs in the Top Ten because a) it's a giant serving of TRUTH and b) it was pretty freaking popular. This sums up exactly why the Town of Holly Springs would happily kill my page with fire. Along with essential oils, expensive homes surrounded by luxury dumps and nuclear power plants are all the rage around here. If this meme offends, I'm afraid you might be the target audience. FUN FACT: Despite the smell of ripe cabbage farts in the Target parking lot, the South Wake Landfill is technically located in Apex.
4. Ladies of Holly Springs Bingo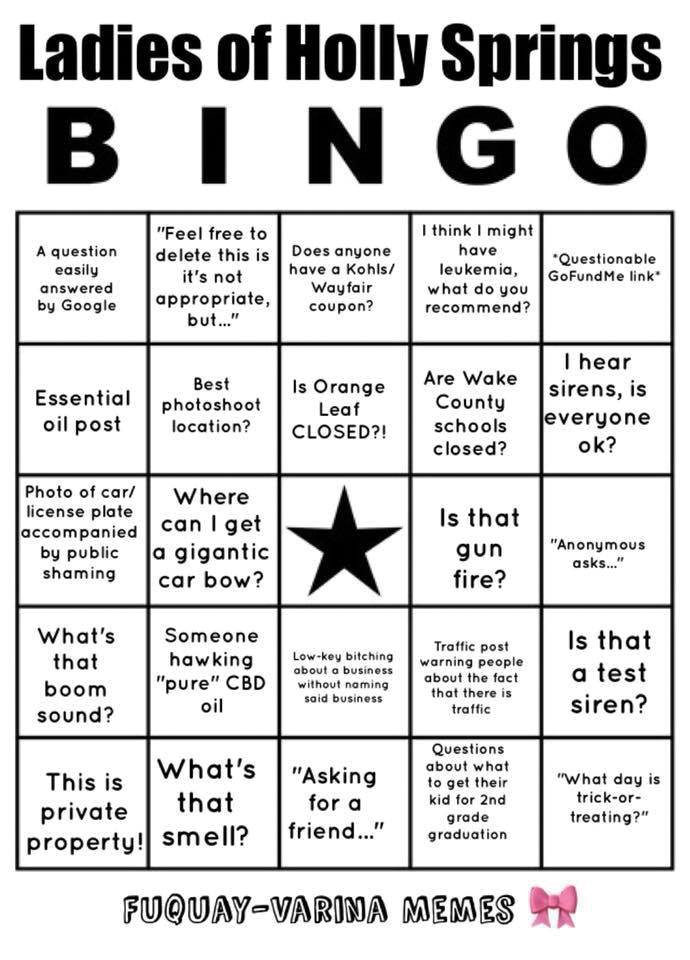 This meme was posted on Oct 23, 2018, as an early birthday present to myself. Ladies of Holly Springs is a very popular community page on Facebook that connects women in the community (it's like the Nextdoor of former sorority sisters). To be fair, there's also a Ladies of Fuquay-Varina that's basically the same thing, but with a lot more chicken posts. As you can imagine, both groups provide the community with an endless stream of entertainment. Can you get a BINGO?
5. Judd Parkway for Life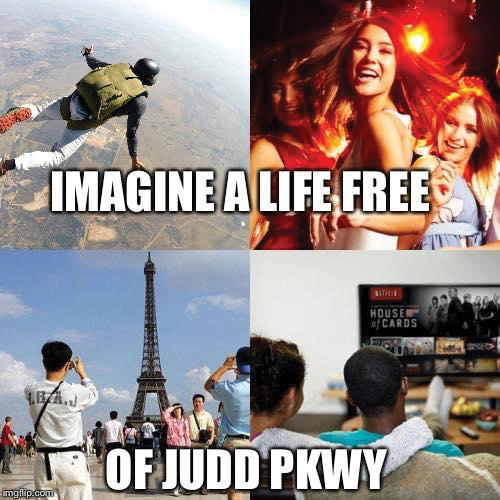 I don't always sit in traffic, but when I do, it's almost always on Judd Parkway. I'm not saying that it isn't a necessary road in Fuquay, but a life free of Judd Parkway is a life free of headache. If you get on Judd, you'll eventually make it to a series of intersections that are messier than Daenerys Targaryen at the end of Game of Thrones. During rush hour, you might be sitting at a red light for a good 3-6 years. Don't be surprised when you get stuck behind Jeep Girl unapologetically blocking the intersection at 401.
6. Chernobyl, NC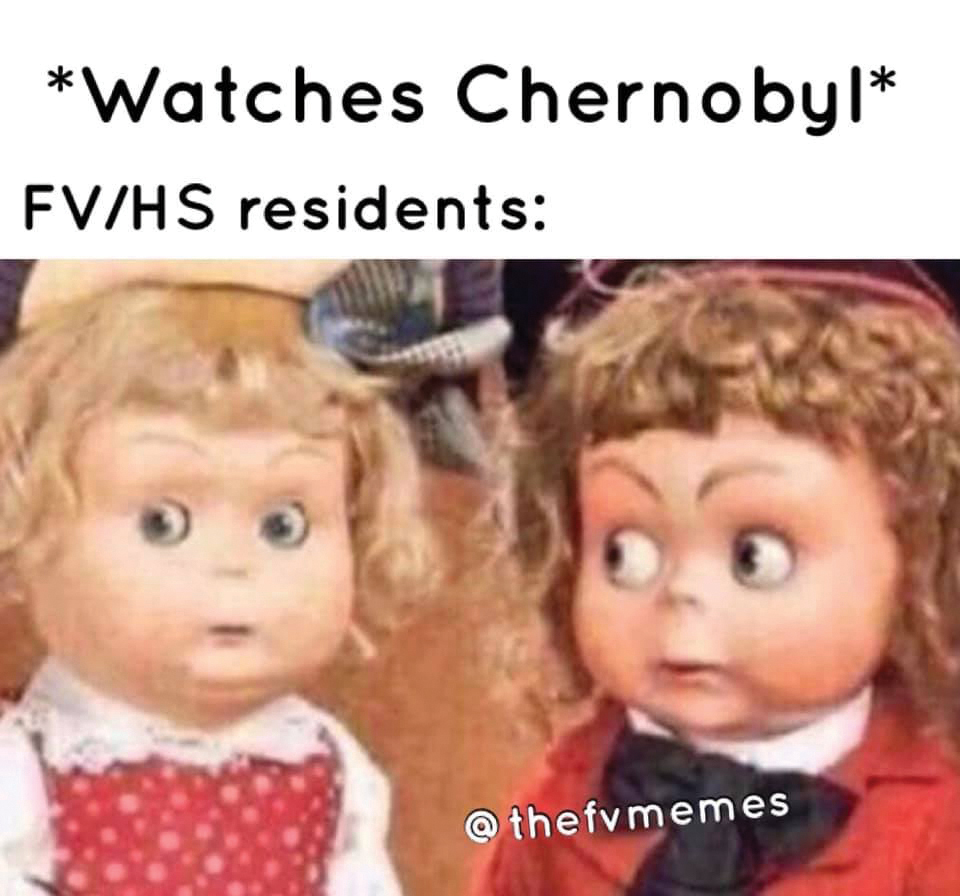 The 2019 show Chernobyl was a five-part HBO series based on the 1986 Russian nuclear power plant disaster, and it hit pretty close to home in southern Wake. With its 523-foot cooling tower, the Shearon Harris nuclear power plant looms large (quite literally) in our community, particularly for those who live in and around 12 Oaks (it's a lifestyle). Every so often, full-volume siren tests are scheduled on Wednesday mornings, so we know everything is in working order. If you hear a siren and it's NOT on a Wednesday, get ready to evacuate down Judd Parkway and melt in the comfort of your own car while stuck behind Jeep Girl next to Walmart.
7. Fuquay Exists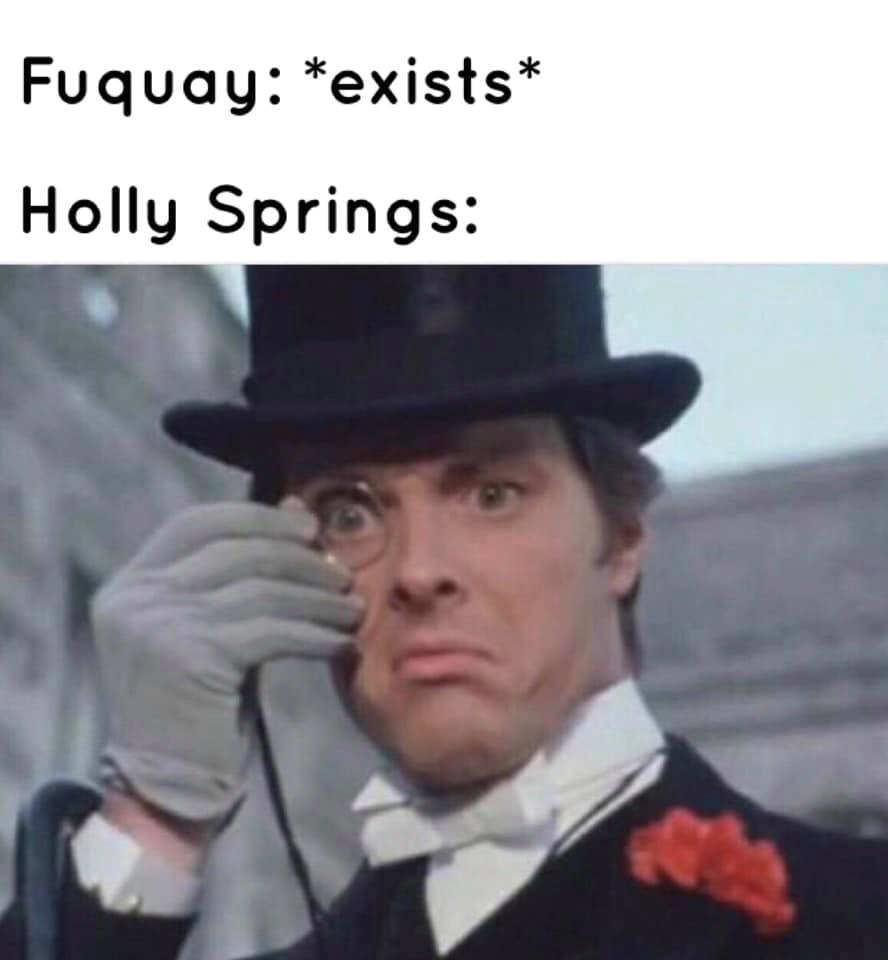 I don't get it, which is why this meme exists. The Town of Holly Springs and the Town of Fuquay-Varina are literally separated by five miles, but residents of Holly Springs act like we haven't been sitting in the same traffic sending our kids to the same middle schools for years. Are they judging us by our XXX town name? Do they hate us because we can't keep hold of our pigs? I know it's easy to get on your high horse when you have a Target, but at least we can walk through our Walmart parking lot without getting attacked by dump chickens and seagulls.
8. To Spell or Not to Spell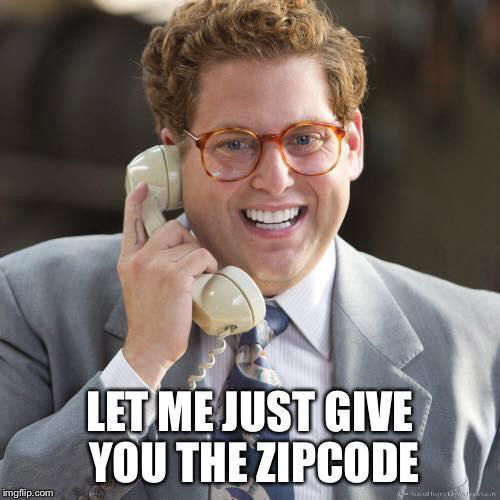 Have you ever had to spell Fuquay-Varina to a customer service representative over the phone? It never goes well. Spelling it literally requires you to say "F U" to whoever you're talking to, and these poor people are just trying to do their job. The solution? "Let me just give you the zip code."
9. Class in a Glass
It's hard to take yourself seriously if you live in Fuquay-Varina, particularly when your only opportunity for wine tasting is sandwiched between a Cato and a Dollar Tree (shout out to Cellar 55)! It's widely known that Fuquay-Varina is a beer town, but every so often you want a little bit of class in a glass before you hit up the Dollar Tree for some knock-off magic erasers. It's the little things in life.
10. All Tricks, No Treats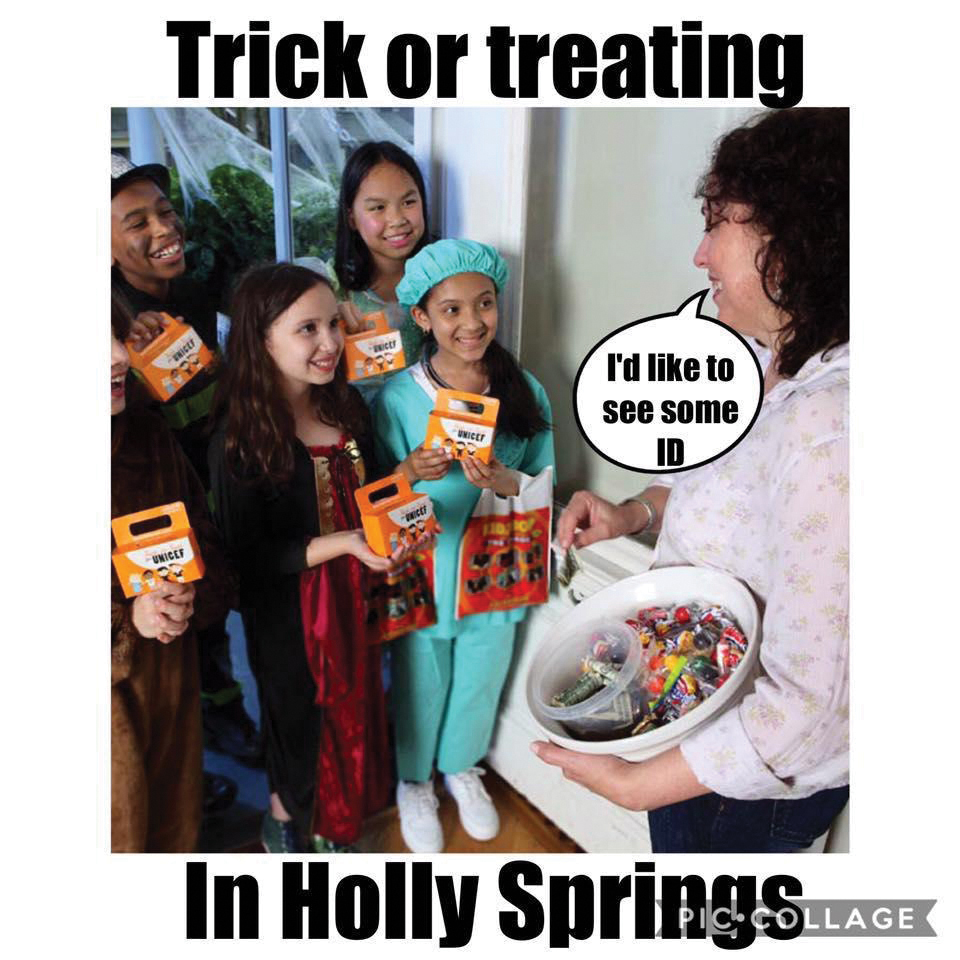 How could this list be complete without mentioning #HalloweenGate? To make a pretty long and controversial story short, the Town of Holly Springs got in some hot water back in 2017 for posting some trick-or-treat "guidelines" for their residents. The town asked that trick-or-treaters be 12 and under and not wear masks (pre-2020), among other things. Although there was no threat of enforcement, the locals lit their torches and got ready for an old-fashioned community curb stomping. In other words, MIND YA BUSINESS.
11. The Ultimate Sacrifice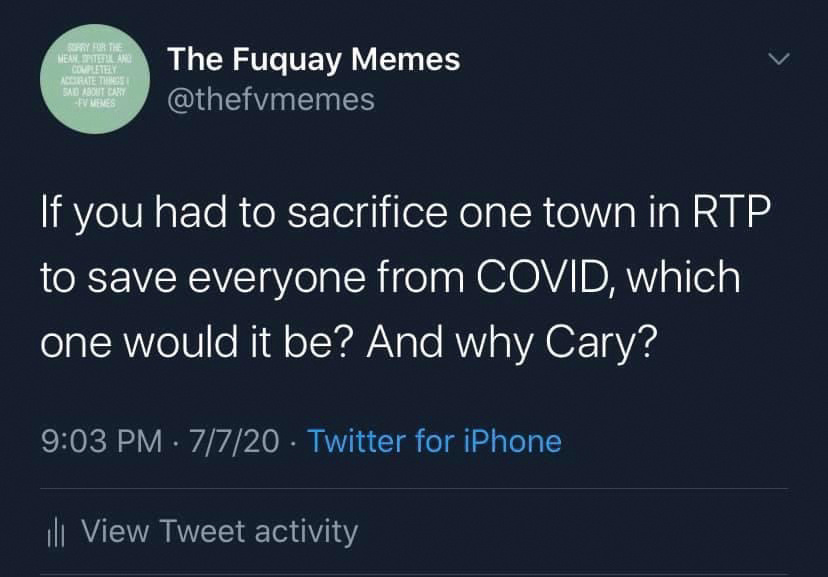 I wouldn't be doing my job as FVM if I didn't make fun of the Town of Cary. From tutus in the trees to children's etiquette classes, Cary is the antithesis to the town of Fuquay-Varina in almost every way. If Fresh Market was a town, it would be Cary. If Bojangles was a town, it would be Fuquay. Look, I don't make the rules.