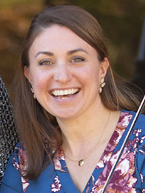 Emily Uhland, Main & Broad senior editor, joined Cherokee Media Group in 2005. Emily has held several roles with the company including lead graphic designer, lifestyle editor, and co-editor of Cary Magazine before launching Main & Broad. As senior editor, Emily loves the opportunity to meet and share the stories of passionate individuals and organizations working to enrich the communities of Wake County.
Emily is a native of Raleigh and graduated with a Bachelor of Arts degree from the School of Journalism and Mass Communication at UNC-Chapel Hill.
Emily and her husband, Mike, have two daughters. Emily loves baking, playing tennis, hiking with her family, and spoiling her boxer, Pepper.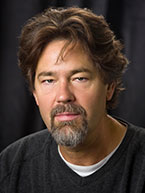 Jonathan Fredin was named chief photographer at S&A Cherokee in 2008, following an award-winning career as a newspaper reporter and photojournalist in Virginia and Florida and as a freelance photographer for The New York Times and The Associated Press.He earned a Bachelor of Science degree in print media from Florida Southern College in Lakeland, Fla. When not shooting for Main & Broad and parent company S&A Cherokee, Jonathan enjoys photographing wildlife, reading fiction and riding bicycle long distance.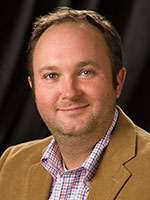 Kris Schultz, Main & Broad publisher, joined S&A Cherokee in 2008 as a media sales manager for CM's sister publication, Triangle East. Since then he has continued to build strong relationships in the Western Wake business community. He manages advertising for Main & Broad and also handles sales for other regional publications such as Southern Living and Coastal Living.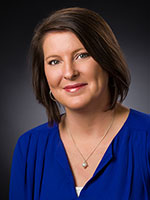 Lauren Earley joined S&A Cherokee in 2017 and brings more than 12 years of graphic design experience. She has worked for several newspapers, including six years with The News & Observer, and has won multiple NC Press Association awards. Born and raised in northeastern North Carolina, Lauren graduated from East Carolina University where she earned a Bachelor of Science degree in Communication, Media Studies. Lauren also holds a diploma in Advertising and Graphic Design.
Outside of designing the latest issue of Main & Broad, Lauren enjoys hanging out with her two dogs, Bella and Hero. She lives in Knightdale.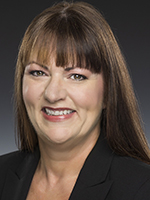 Lisa White joined S&A Cherokee in 2010. She's responsible for the circulation and distribution of Main & Broad as well as several sister publications, Auto Remarketing, Auto Remarketing Canada, Subprime Finance News and BHPH Report. Born in Scotland U.K., she became a U.S. citizen in 1996 and is proud to call North Carolina home. During her spare time she enjoys camping, live music events, cooking and reading Main & Broad.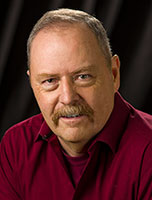 L.A. Jackson is regular contributor to Main & Broad. He is also a regular garden columnist for the News & Observer and Carolina Country magazine, and the former editor of Carolina Gardener magazine. He lives in Apex.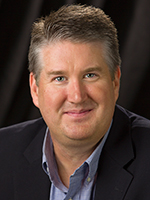 David McCreary is a freelance food writer for Main & Broad. When he's not scouting out the next buzz-worthy local eatery, David enjoys golf, tennis and modern rock music.He especially loves spending quality time with his wife, Jenny, with whom he recently celebrated 25 years of marriage.
David and his wife have two children, Noah and Joy, and live in Fuquay-Varina.