During the month of January, Main & Broad released its first-ever readers' choice survey to determine your favorite local businesses, restaurants, community servants and shops.
We are so excited to present the winners in this, our inaugural Maggy Awards: The Best of Main & Broad. Click on the images below to see the winners in each category!
EDITOR'S NOTE: If you missed the 2022 survey, make sure to subscribe to our bimonthly email newsletter for updates about next year's awards and the latest Main & Broad stories. Subscribe online at
mainandbroadmag.com
.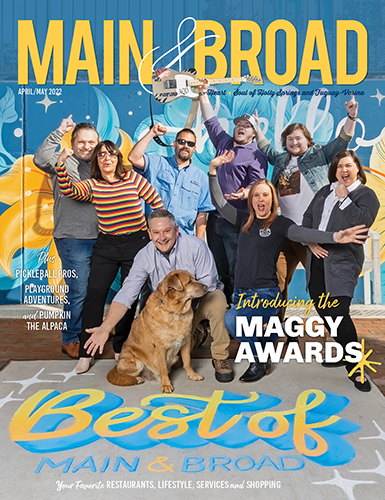 Presenting the 2022 Maggy Awards: Best of Main & Broad