Background: A year ago, I jumped off the corporate ship. Woodworking has always been my passion, so I decided to make the leap. I've developed relationships with folks in rescuing wood that otherwise would end up in the landfill. I work with people who take down barns, folks who get slabs from sawmills and others who randomly provide wood. It's a fun process.
Mission: Our business is based on three things: doing custom woodwork for people, providing wood for do-it-yourselfers and having items in the store that are made by myself and other local woodworkers.
Wood Types: We deal primarily with domestic wood like walnut, oak, cedar, poplar, cherry, maple and barnwood — but also have some mesquite from New Mexico.
Ethos: I have a saying that represents my approach to doing business: 'Be safe! Keep building! Stay positive!'
Warmth: The shop has become a bit of a hangout. I joke with people and tell them that if they hang around too long, I'm going to put them to work sanding something. It's been great to build relationships with regulars.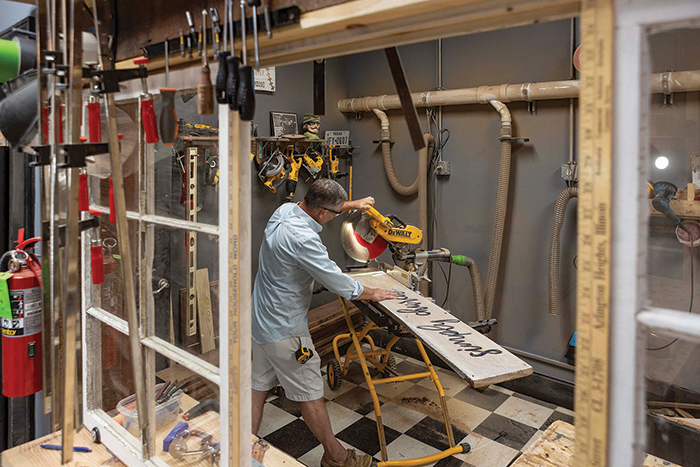 On Growth: We have four employees and thankfully have been able to grow ever since we opened. Bud, our rescue dog, comes to the shop and works two or three days a week. He's employee of the week every week.
Craftsmanship: We do a lot of custom work like fireplace mantles, barnwood-style tables, desks, shelves and benches. We also make small items like cutting boards and wine racks.
Giving Spirit: It's nice to offer options like our woodworker Wednesdays and small workshops. We've provided free project wood to children and contributed toward the Pine Acres Community Center. It's all part of connecting with people.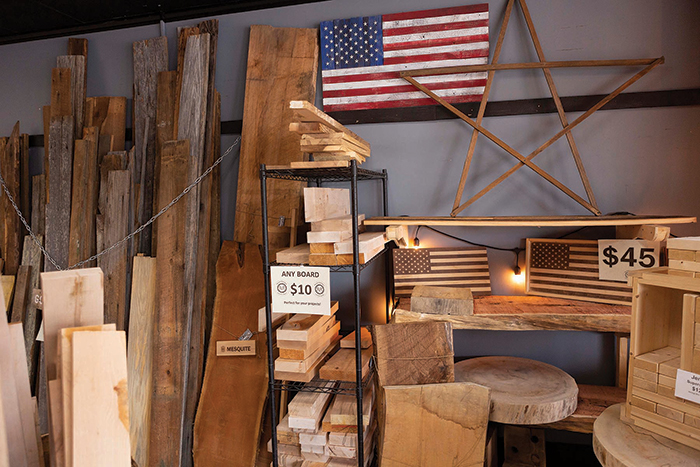 Rescued Wood Rehab
718 North Main Street, Fuquay-Varina
(919) 285-2653
rwrnc.com