Don't be deceived by the glossy piles of fruit available year-round in the grocery store. Apple season doesn't officially begin in North Carolina until mid-August. And if you're willing to invest a few hours of driving and picking, the state's best apples can be yours.
Most of the state's apples are grown in Henderson County, about a four-hour drive west of the Triangle, and the orchards there are open and welcoming visitors.
"The apple orchards just kind of figured it out," said Beth Carden, executive director of Henderson County's Tourism Development Authority. "They've got a lot of space around them, at the farm markets, and they're able to spread people out."
Henderson County accounts for more than 85% of the apple harvest in North Carolina, the seventh-largest apple-growing state in the U.S. For decades, growers sold their product to make applesauce, juice and other processed products, but recently, agritourism is a much bigger slice of the county's economic pie.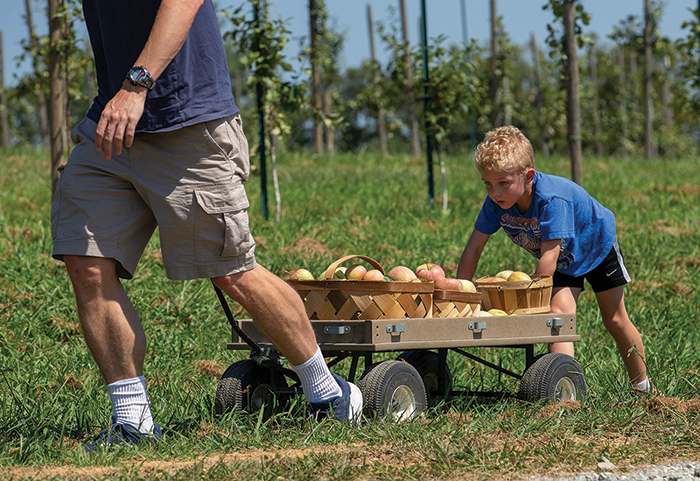 For nearly 75 years, Hendersonville, N.C., has hosted the N.C. Apple Festival over the Labor Day weekend. This year's event will be scaled back, without the street fair and the King Apple Parade, but organizers are still planning fun activities to promote the local apple industry.
Henderson County Highlights
1. Burntshirt Vineyards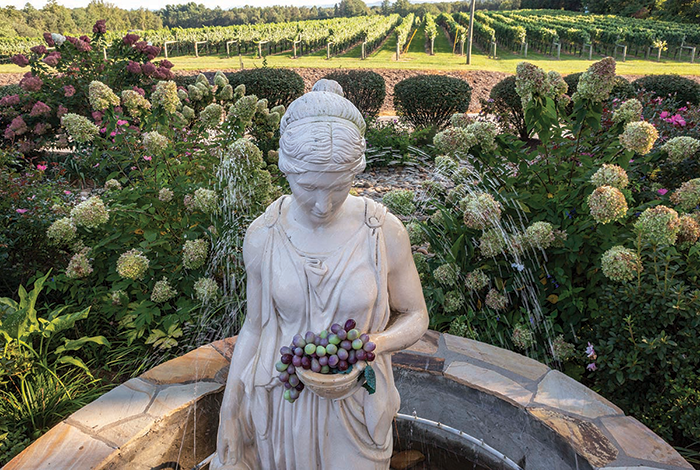 Burntshirt Vineyards was named N.C. Winery of the Year in 2015, at the N.Y. International Wine Competition. The winery offers tastings and tours of the facility, although tours are limited to fewer than 10 people. Visitors can enjoy a glass of wine on the veranda overlooking 30 acres of vineyards. burntshirtvineyards.com
2. Carl Sandburg Home National Historic Site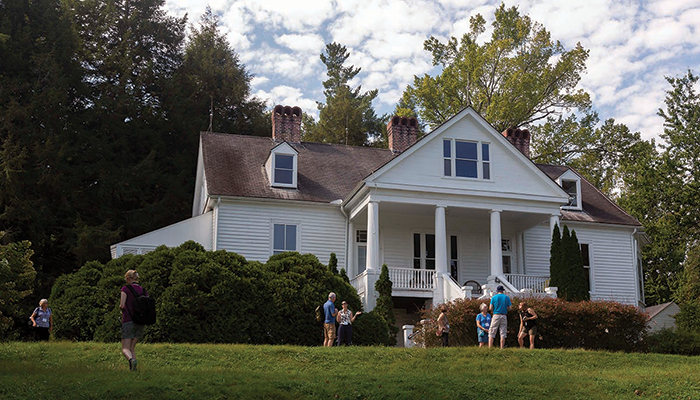 The Pulitzer Prize-winning poet wrote a third of his life's work at Connemara, his Flat Rock estate that is now part of the National Park Service. While the grounds of the estate are open, the house, barn and other structures remain closed. nps.gov/carl
3. McFarlan Bakery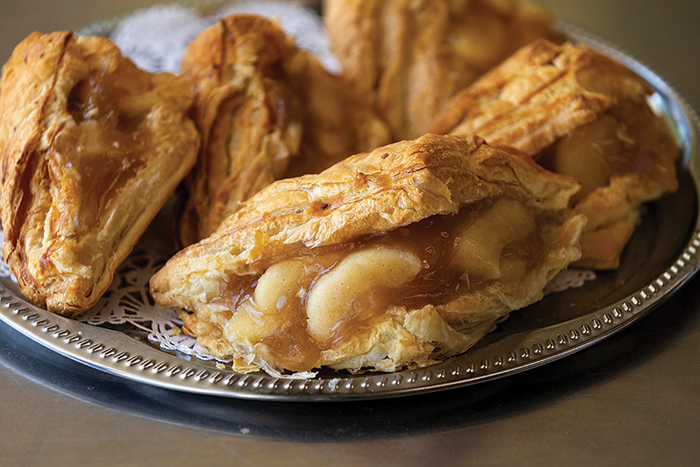 This old-fashioned bakery opened in 1930, and still uses the same recipes for its cakes, pies and pastries. Along with decorated cakes and other goodies, look for seasonal treats like apple cider doughnuts, apple turnovers and apple strudel. mcfarlanbakery.com
4. Mountain Fresh Orchards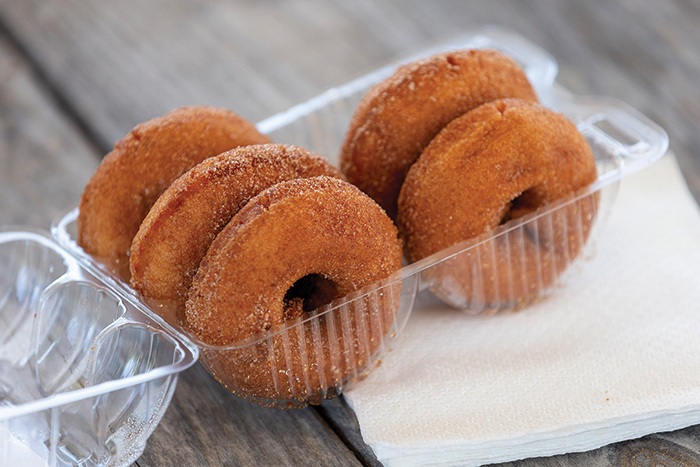 This small, 12-acre farm specializes in fresh baked goods, such as fried apple pies, apple fritters, apple turnovers and apple caramel cake. These delicacies are among more than 18 products made fresh and sold at the roadside market stand. mtnfreshorchards.com
5. Point Lookout Vineyards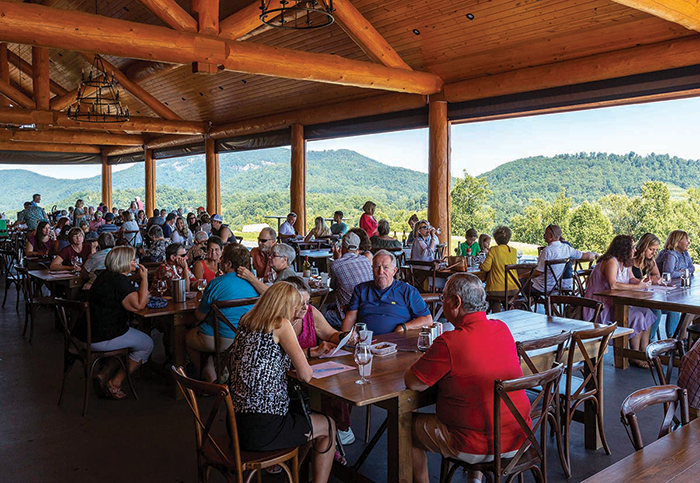 This winery, perched at the top of Point Lookout Mountain, offers breathtaking views of the N.C. mountains and a variety of award-winning wines and meads. pointlookoutvineyards.com
6. Stepp's Hillcrest Orchard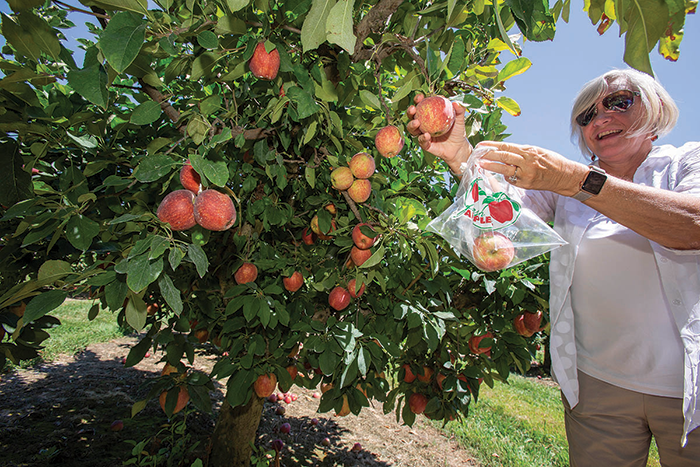 A 100-acre farm producing 21 apple varieties, from Arkansas Black to York. The season begins with Ginger Gold, Gala and Honeycrisp, which are ready toward the middle of August. Visitors can pick apples and grapes, cut sunflowers, navigate the corn maze or snack on fresh doughnuts. Kids of all ages can line up to fire the apple cannon. steppapples.com
Fresh Apple Snack Cake
From A Day in the Country and Cafe on the Veranda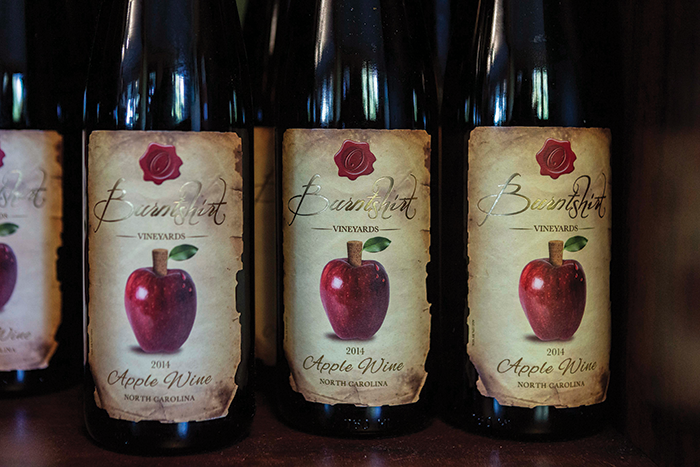 This is a moist cake, and it stores and freezes well. It can be eaten as is or dusted lightly with powdered sugar after it cools.
---
4 cups peeled and diced apples
1 cup sugar
1 6-ounce package Raven's Nest Mulling Spice*
3 eggs, beaten
1/4 cup oil
1/4 cup of Burntshirt Vineyards Apple Wine**
2 teaspoons vanilla extract
2 cups all-purpose flour
2 teaspoons baking soda
1/2 teaspoon salt
1/4 cup shredded coconut
Zest of 1 orange
1/2 cup chopped pecans
---
Preheat oven to 350 degrees F. Grease and flour a 9-inch-by-13-inch pan.
Peel and dice apples. Combine sugar and mulling spices, and stir into diced apples. Let apple mixture stand at least 30 minutes.
In a large bowl, sift flour, soda and salt.
In a separate bowl, whisk eggs, oil, apple wine and vanilla. Stir egg mixture into dry ingredients. Fold in apples, orange zest, coconut and nuts.
Pour into prepared pan, and bake for 40 minutes, turning the cake in the oven after 20 minutes.
*The mulling spice mix can be ordered at ravensoriginal.com. Or, the spice mix can be replaced with 1 tablespoon cinnamon, 1 teaspoon ground nutmeg, 1 teaspoon dried lemon zest, 1 teaspoon dried orange zest and ¼ teaspoon ground cloves.
**The apple wine can be replaced with a dry hard cider or apple juice.