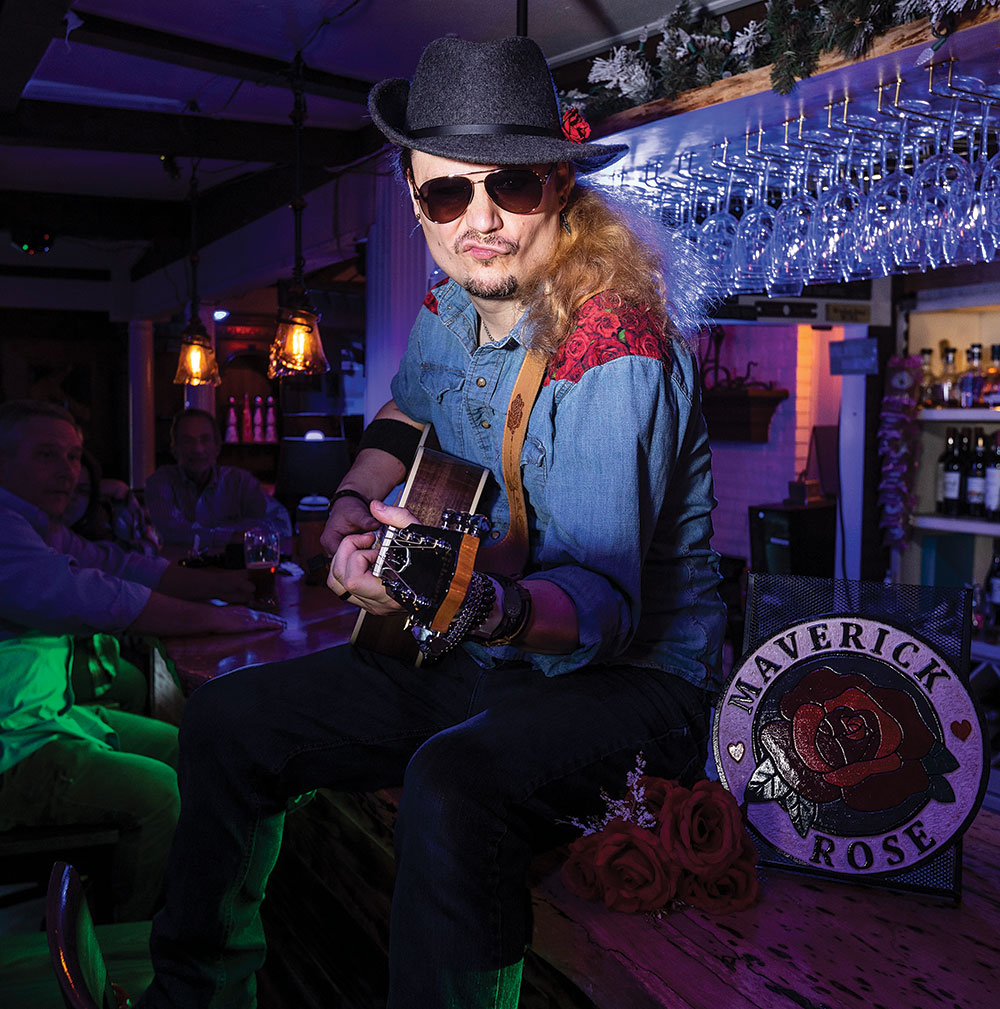 You might know musician and entertainer Maverick Rose from the open mic night he hosts at Niche Wine Lounge each week — an event so popular that every 15-minute time slot from 7 p.m. to midnight is booked in advance.
If I Die in Raleigh
Open mic night at Niche Wine Lounge has a few house rules — No F-bombs and absolutely no "Wagon Wheel."
"When I first started hosting open mic, because (the song) has that line in it, 'If I die in Raleigh, at least I will die free,' everyone, I mean everyone, played it. One guy would close a set with it, and then the next person would play it. The musicians would argue, 'Well, he doesn't play it like I play it,'" recalls Rose.
"I don't dislike the song, but, come on, you can't all play it."
The popularity of "Wagon Wheel" has since, thankfully, diminished, but take note: The rule stands.

Or from 200 or more annual gigs at venues across North Carolina, playing original songs and covers of classic rock hits.
Or performing as David Lee Roth in Women N Children First — The Van Halen Tribute Experience.
Regardless of where you cross paths with this Maggy Award-winning Best Artist, buckle up: You're in for a show.
"I love glam — anything that's over the top, like the whole arena rock scene. The bigger, the better. Even if I'm playing to five people or 10 people at a brewery, I try to give them that sort of over-the-top experience," says singer, guitarist, and performer Maverick Rose.
"It's not unusual for me to climb things in my shows, climb on top of the bar or on top of the table or whatever. … And I do a lot of mashups. So I'll take different songs and put them together. If I get a request, and it's a song that I'm not that familiar with, I'll find a way to work it into the song I'm already playing," he says.
"Obsessed with music" since his teenage years, Rose favors classic rock bangers from the '70s, '80 and early '90s — bands like Aerosmitih, Van Halen, The Doors, and Led Zeppelin. Add to that '80s alternative à la David Bowie and The Smiths to complete Rose's unique musical persona.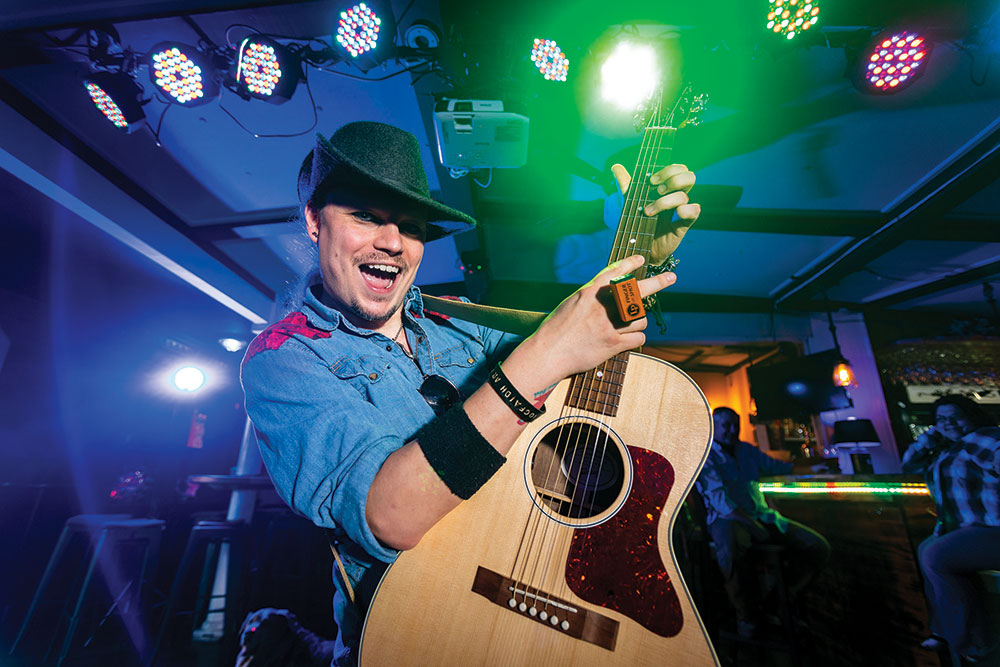 "Music is this avenue — it's not the destination; it's part of the journey — for me so I'm able to entertain people. … I'm all about audience engagement. There are plenty of artists that play more proficiently than I do. … That's not my point. My point is for you to laugh and forget about your problems for three hours."
Other places to find Rose: recording a weekly Music Monday video blog for YouTube, supporting Holly Springs-based Pawfect Match Rescue and Rehabilitation, playing with his four rescued Siberian Huskies, or writing poetry — he has a book of poems on track to come out later this year.
maverickrosemusic.com
@maverickrosemusic