Best Public School
Fuquay-Varina High School Read More
Holly Springs High School
Herbert Akins Road Elementary School
Best Nonprofit
Military Missions in Action Read More
Zach's Toy Chest
Holly Springs Food Cupboard
Best Preschool
South Kildaire Kindercare
Oak Village Academy
Primrose Schools
Best Local Event or Festival
HollyFest
BBQ, Blues and Brews
Fuquay-Varina Christmas Tree Lighting and Downtown Parade
Best Local Music Group or Artist
2Digh4
Bender Street
Best Place for Outdoor Recreation
Womble Park
Bass Lake Park
Ting Park
Best Fitness Program
Level 6 Training
9Round Fitness
Original Strength Institute
Best Yoga/Pilates Studio
Bradley's Yoga & Fitness
Prana Yoga Holly Springs
YogaSix Holly Springs
Best Kids' Program or Camp
Fuquay-Varina Arts Center
Starpath Dance Academy
Rock Solid Warrior
Best Social Media Account
Fuquay-Varina Memes
A Southern Wake Couple
The Blind Pelican Seafood House
Best Local Podcast
3 Drinks in With FVM
Holly Springs Deep Dive
Beltline to Broadway
Fuquay-Varina Memes
Best Social Media Account
3 Drinks In With FVM
Best Local Podcast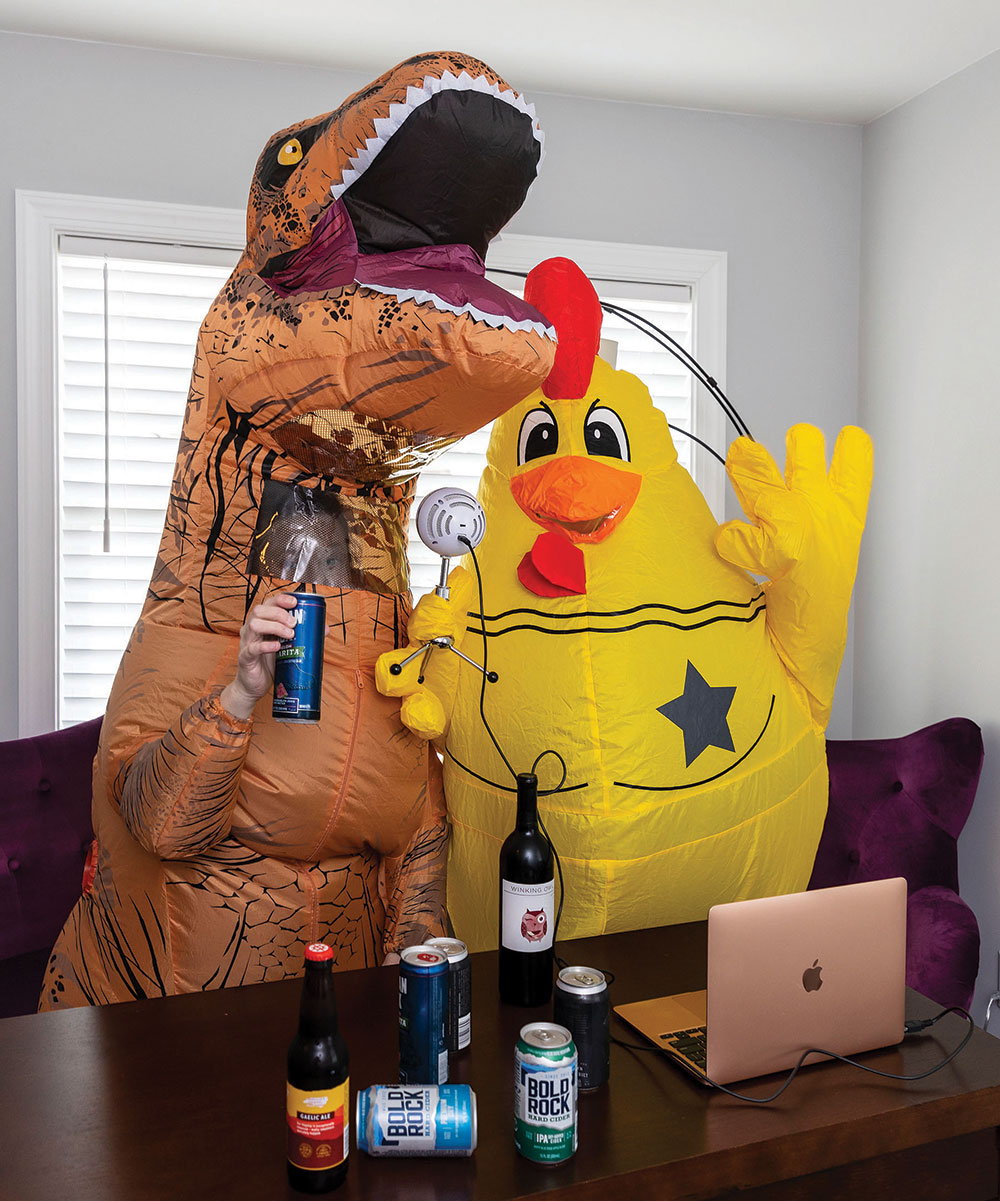 Since 2016, the Fuquay-Varina based social media account Fuquay-Varina Memes has filled our feeds with shock, awe, and plenty of laughs, poking fun at the quirks and stereotypes of Wake County towns. Main & Broad even welcomed the author as a staff contributor back in 2019 with a recurring humor column.
In early 2022, FVM added a podcast to its media catalog, co-hosted with a "Fancy Lawyer Friend," giving residents a window into the life and mind of their favorite memelord, and an oh-so-serious analysis of town happenings.
Here, Fuquay-Varina Memes converses with Senior Editor Emily Uhland about the account's Maggy Award-winning shenanigans.
What is your favorite story from the last year?
One of the things that continually delights me in this town are the teenagers. One rainy night, a group of teens sprinkled instant mashed potatoes in an 100-yard area so that residents woke up in a potato pit. On another occasion, a group got busted in the parking lot of FVHS for cooking up sausage and bacon (and selling it) in the bed of a truck with a full-sized grill. Innovative entrepreneurs, what can I say?
What is different about podcasting versus social media meme-ing?
There's an actual voice behind a podcast, so it's harder to hide your true personality. Listeners are getting to know FVM in a way that they haven't before.
Honestly we have no idea what we're doing, or how to use the technology. When I tell you that it's a freakin' miracle that we can record and stream our podcast on different platforms, I'm not lying. It's an even bigger miracle that we won Best Local Podcast, because we have no set plans, no fancy interviews, and we're flying by the seat of our pants.
Saying that, it's fun to goof off with your bestie (The Law, my podcast co-host) and talk about town drama while drinking free beer. We might not know what we're doing, but we're having fun doing it — plus it's a major stress reliever, and cheaper than therapy.
How do you pick your topics?
Sometimes our topics have to do with what's going on in the community — like our Promcast, #SwingerGate, Hurricane Ian, or the Follow Me to Fuquay-Varina concert series episodes — and other times we talk about our personal experiences, like summer vacations, stalking the ABC Store, parenting, or random things that pop into our minds. To use fancy influencer speak, we "source our topics organically."
What's been your favorite episode so far?
The Law: Episode 15: Steve is a Wild One.
FVM: Episode 14: Drunk History: Fuquay-Varina Edition.
Just how drunk is "Three Drinks In"?
Depends on what kind of drink we're having and what kind of week we've had. The Law and I have both been known to pregame a little, so "3 Drinks In" might be a little deceptive. In general, three drinks help loosen us up and get us chatting, but we continue to drink during the podcast, so listen at your own risk.
Follow Along
@fuquaymemes
3 Drinks In with FVM on Spotify, Amazon Music, Apple Podcasts, iHeart, and Audible