Artist Stacey Lemons attributes her painting education to YouTube. Looking at her detailed portrayals of scenic vistas and American wildlife, it's clear Lemons possesses an abundance of natural talent. But online tutorials provided the kickstart for her to hone those skills.
"I just started watching YouTube videos on painting. There are some really good artists that don't mind sharing how they do this, and that's how I learned," says Lemons, a Holly Springs resident.
Lemons frequented the channels of painters Andrew Tischler and Ian Roberts, among others.
"Now we live in a time when you can watch people and learn from your own home. It's just amazing, I think," she says.
Her casual interest in drawing and art as a youth didn't progress into anything more until much later in life.
"I always wanted to paint, but didn't have the ability or time. And then as my kids (two sons) got older, I began to have the time. Everybody loves when mom is painting, because I'm happy. I'm just so happy when I'm painting."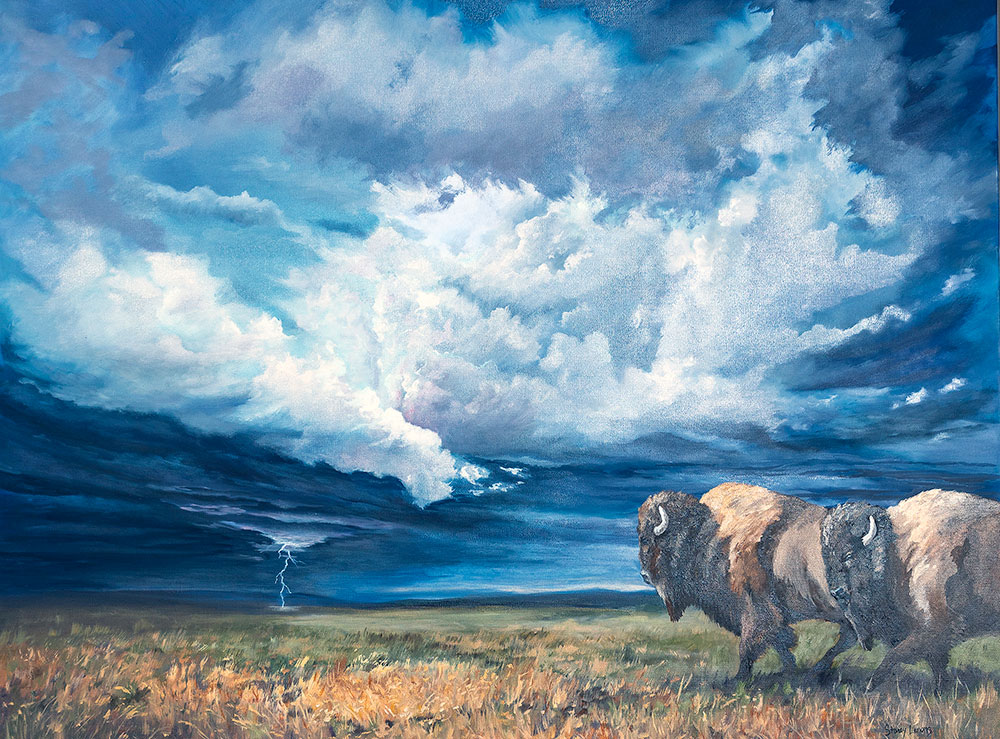 Nature and wildlife from the American West comprise much of Lemons' subject matter — bison roaming the plains, sun shining on the Grand Canyon, Longhorn cows in a field — represented with incredible detail and realism.
"My dad grew up in Montana, so we always took a lot of road trips out West. Even in the past few years, my husband and I, and our kids, have taken a lot of road trips out West. I think that's why I have a Western vibe to my paintings," she says.
"The beginning of the painting is so much more exciting for me than the end, because it's open to so many possibilities," says Lemons.
"I love it when I'm starting the first brush strokes. … The process of painting is what's enjoyable to me," says Lemons, admitting that she frequently critiques her finished pieces, always seeing room for improvement, but still finds the journey fun.
Lemons exhibited her collection in the Fuquay-Varina Arts Center gallery in early 2021 — the first exhibition after the center reopened to the public post-pandemic shutdown.
"It was pretty exciting for me because, up until then, most of the paintings were just hanging around in my house. To see that people liked them was such validation for me. … It was exciting to be part of a community and feel like people enjoyed what I did," Lemons says.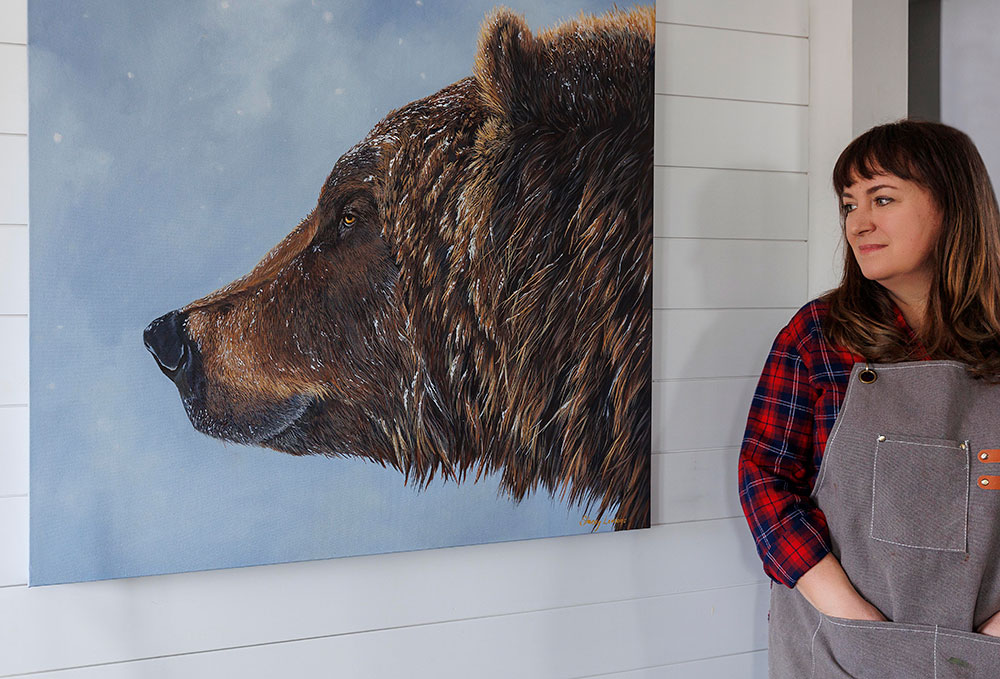 "I love being part of a community that supports the arts. It adds an amazing vibe to a place."
Lemons is currently completing a commission, pictured above, that depicts a storm rolling into the South Dakotan plains and a herd of buffalo, whose instincts push them to run towards the oncoming weather, which allows the storm to pass more quickly.
"Cattle, though, they run away from (a storm). It actually makes the storm worse; they have to endure more," explains Lemons.
The painting has become an increasingly poignant, personal metaphor for Lemons, having recently been diagnosed with early stage breast cancer and now facing upcoming treatment.
"I'm very fortunate they found it at Stage I," she says, hoping her openness about the diagnosis will encourage others facing a similar challenge.
"Painting really adds to my joy and happiness in life, even though I'm going through a difficult time like that. I still want to paint. It still brings me a lot of joy. Anything that brings joy is worth trying," she says.
"Art is the purest expression of freedom," she says. "Being able to enjoy someone else's freedom and see what they can do promotes that for yourself."
@staceylemons_studio