Back in 2010, graphic designer Anne Flanagan started a company called Raleigh Cake Pops. By 2013, she and a staff of 18 had made more than 250,000 custom treats. This included fulfilling orders for clients like PNC Bank, Sbarro and the New York Stock Exchange.
"I started with three cake pops on a table at a bridal show, and at that time no one else was making them," the New Jersey native explains. "Things just blew up from there, and I began shipping them nationwide."
Fast forward to October 2019. That's when Flanagan opened Sweets and Stems in the heart of the Varina downtown shopping district. Today she continues making custom cake pops and special-occasion cakes from the back of her stylish 1,500-square-foot shop.
While the cake pop venture continues to thrive, Flanagan has used the COVID-19 pandemic as an opportunity to diversify her offerings. In the summer of 2021, she invited local purveyors to bring in various artisan goods for sale.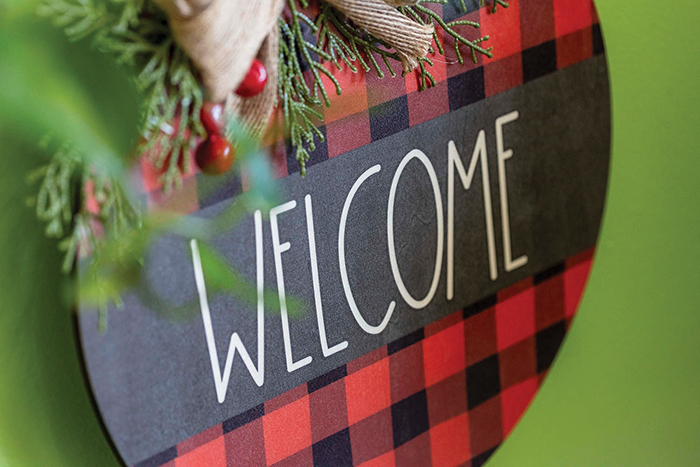 "I'm now working with about 50 local and regional vendors," she says with a smile. "It's been an evolution, but people have really responded well to it."
Attractive shelves are filled with everything from soy candles, pottery, and hemp-based soap, to blankets, handcrafted jewelry and gourmet food items.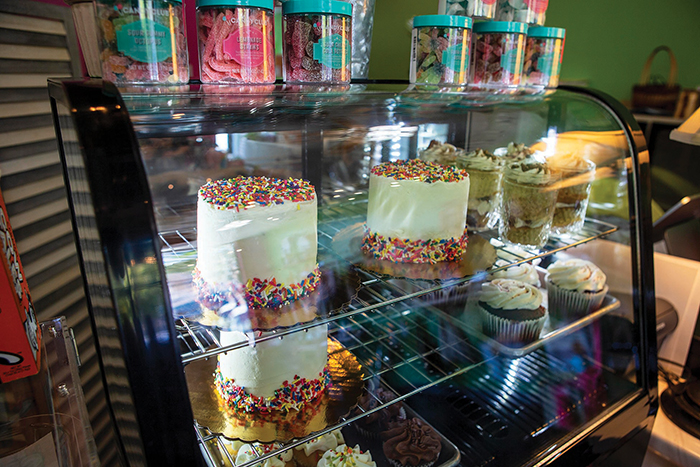 Need some scented room spray? No problem. A whimsical sign for your wall? Sure thing. Decorative throw pillows? Gotcha covered.
On most weekends and during the holiday season, you can even pick up a fresh floral bouquet for just $15.
Perhaps you're looking for a distinctive consumable gift like blackberry cider, sweet tea jelly or salted caramel maple syrup. You'll find these items and many more at reasonable prices.
A nifty display case contains miniature cakes and artisan fudge in flavors like bourbon maple pecan, sweet berry cheesecake, chocolate and vanilla with Butterfinger.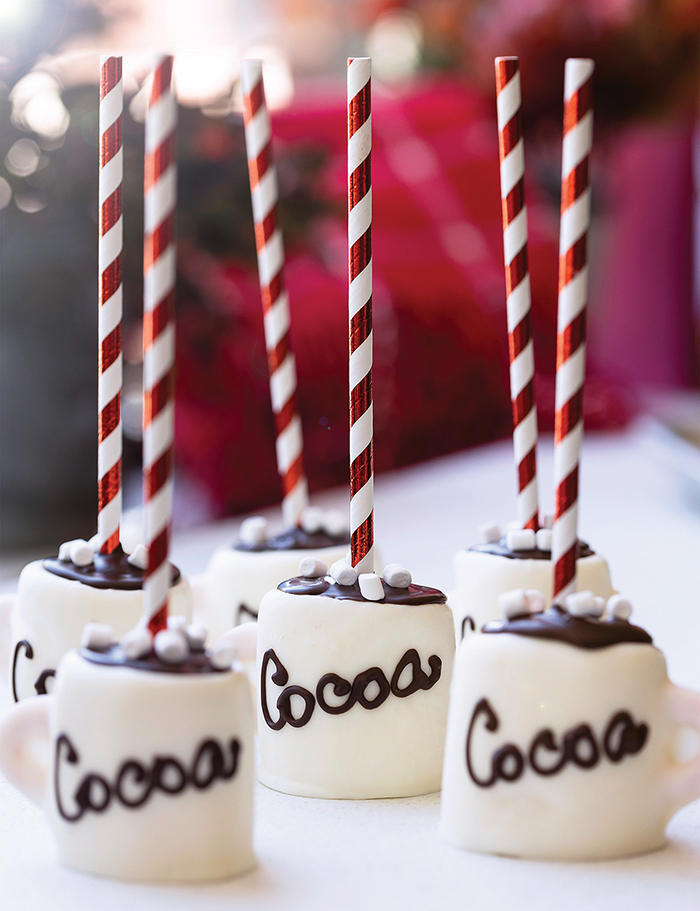 Popular hot cocoa bombs are perfect for the holidays and upcoming winter season. Each three-inch round ball is filled with cocoa powder and mini marshmallows.
Holiday cake pop flavors include chocolate, sugar cookie and white chocolate peppermint. Each pop is wrapped in a clear cellophane bag with a twist tie. These make wonderful stocking stuffers or party favors.
Custom cake pops themes include wedding, birthday party, unicorn sprinkle and other seasonal options. Order via the Sweets and Stems website, and items will be delivered in just a few days. Edibles will arrive in a cold lined box designed to keep products fresh and chilled but not frozen during transit.
"We ship using FedEx, UPS and USPS, but we also use DoorDash and Goldbelly," Flanagan says. "Our products are handmade and hand-dipped, so no two will be exactly the same." Local pickup is available for all products.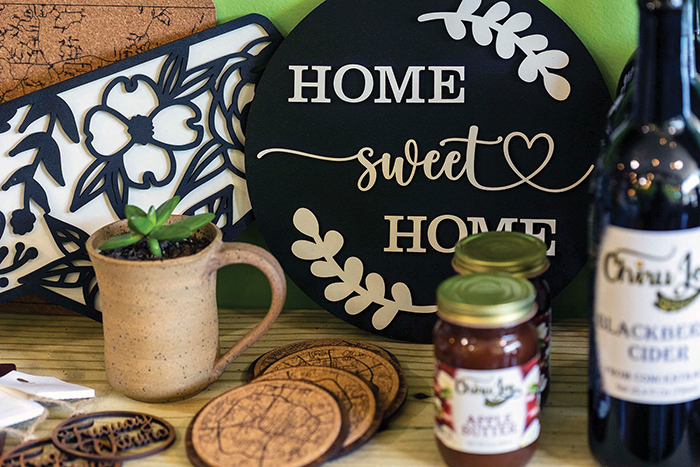 Sweets and Stems is open Tuesday through Friday, 11 a.m. to 4:30 p.m. and Saturday, noon-4 p.m. Holiday hours may vary.
Sweets and Stems
514 Broad St. (Varina Station), Fuquay-Varina
(919) 762-6777
sweetsandstems.com
@sweetsandstemsnc