Every year, Willow Spring resident Josh Sutton constructs a walk-through holiday light experience at his home.
Sutton invites friends and neighbors to guided tours of the trail, which is arranged in themed sections. There's Elf Housing, Santa's Toy Shop, a Christmas tree grove, a Star Wars display and even snow falling around Santa's sleigh.
Sutton has amassed his collection of lights, decorations and inflatables over several years, and spends the non-holiday season collecting new components and making repairs.
"We go to yard sales and thrift stores, and people will donate old lights," Sutton says, which he gladly accepts and works into the display, which grows a little bit every year.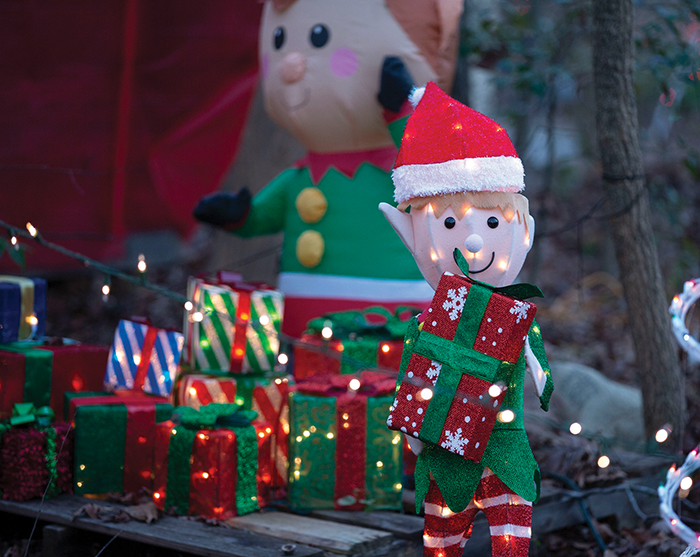 Wait. I think we forgot to mention, Josh Sutton is a teenager.
Yep, 13 years old and already on his sixth season of the light tour, hosting the inaugural one at the young age of 7.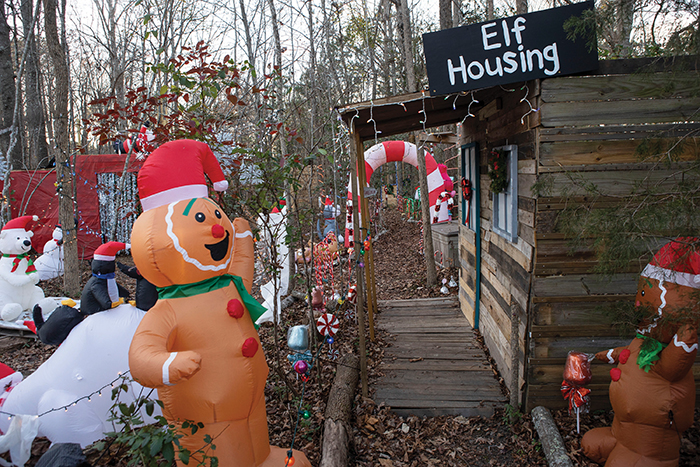 We first met Josh at the Holly Springs Children's Business Fair in 2019, selling handmade, solar-powered wire light orbs, and his passion for holiday lights was clear.
"He works all year-round, creating new things and reworking pieces," says Jenny Sutton, mom to Josh.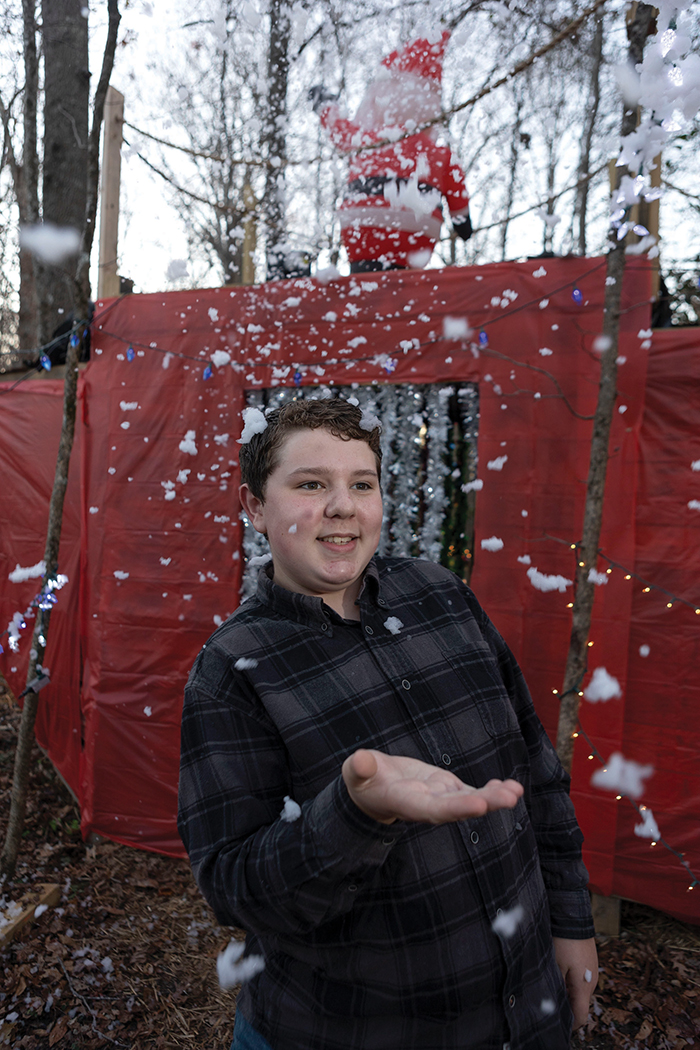 Joe Sutton, Josh's father, helps with construction on some of the biggest elements — Santa's sleigh and the elf cabin, for example. But Josh creates the vision every year.
"I love to watch the 'Great Christmas Light Fight' on TV. I love Christmas, and it seemed really fun," says Josh.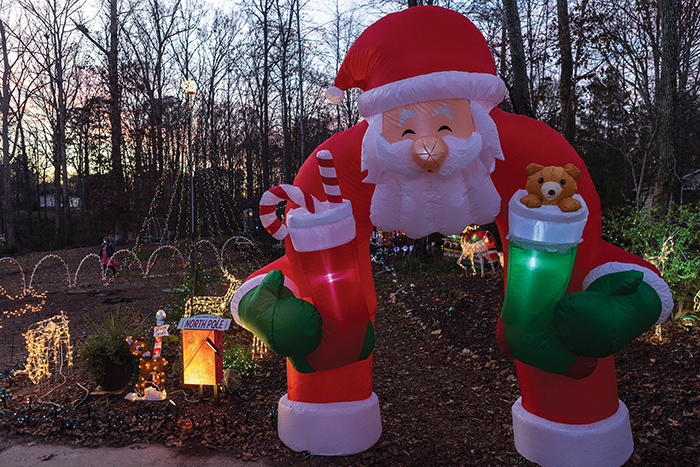 "I really like to entertain people and like to see their reactions."
Josh added a Halloween trail when he was 8, and both trails shift and expand each year.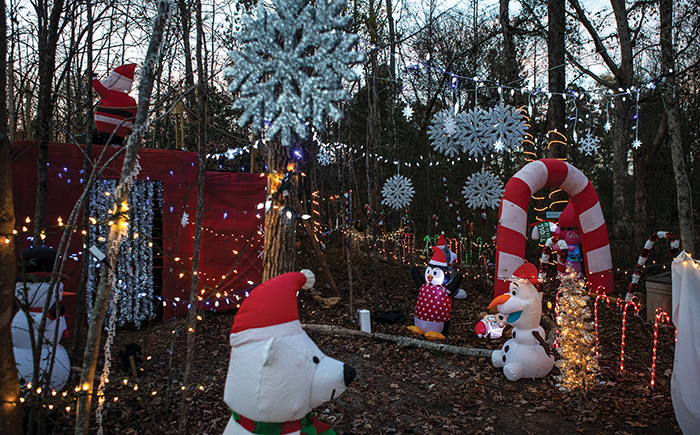 Some of the elements appear for both holidays. For example, Santa's sleigh doubles as a pirate ship at Halloween, and the elf cabin masquerades a western-style saloon.