In a downtown that already features Asian- and European-style cuisine, it's only fitting that an American-centric restaurant would come along and join the growing Village District in Holly Springs. That's where Smashed Burgers & Cocktails comes in.
Open since June, the new full-service concept is a welcome addition to the space that formerly housed Sir Walter Coffee + Kitchen. Smashed was started by three business partners who also own nearby Bep Vietnamese Kitchen.
"Holly Springs is vastly underserved when it comes to eating establishments, so we wanted to open a restaurant that would appeal to more people than a specialized place like Bep," says co-proprietor Adam Gilpatrick. "We want to provide guests an experience where they can have fresh, quality food along with house-curated cocktails."
Gilpatrick said he and his business partners had been looking for the best space to open the Smash concept, so when the Sir Walter spot came open, they jumped on it.
"Everything came together quickly and fell into place at just the right time," he says. "It's such a great location, and we didn't have to change the layout or the furnishings."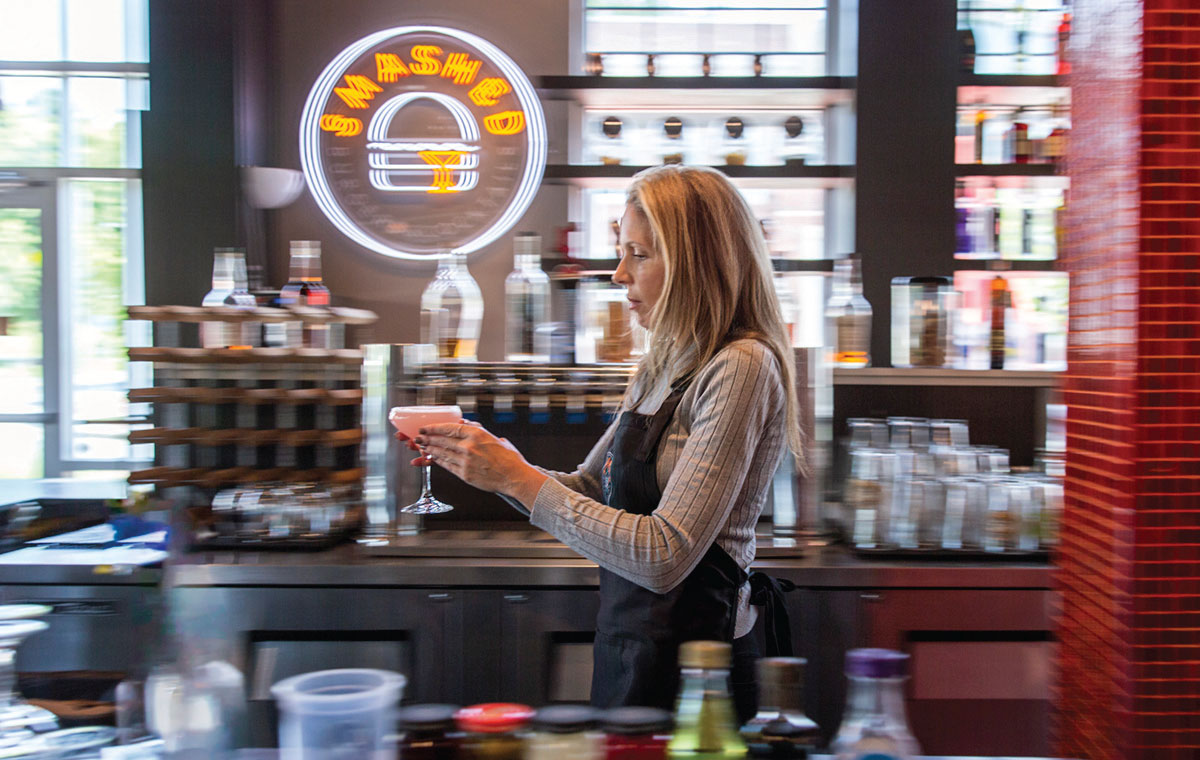 The global flavors and creative cocktails on the Smashed menu offer a modern upgrade to a traditional burger joint.
Purists will appreciate the Smashed Classic — American cheese, lettuce, onion, tomato, pickles, and a mayo-based house sauce.
"The house sauce contains some extra ingredients to add a little sweetness and a touch of spice," Gilpatrick shares. "It also goes great with fries."
Creative burger combinations include the Korean BBQ burger featuring kimchi and pickled slaw, pepper jack cheese, Korean BBQ sauce, and a piquant gochujang sauce.
Giving a nod to Gilpatrick's wife's heritage, and sister restaurant Bep, the Vietnamese Banh Mi burger layers pickled daikon and carrots, cilantro, and jalapenos with hoisin sauce and sriracha mayo.
It doesn't stop there. Try the Tex-Mex with guacamole, salsa, and crispy tortilla strips, or the Cali crowned with fried egg, avocado, and arugula.
Not sure which burger to choose? No problem. Just order the Smashed sliders, a manager's choice burger flight with three mini burgers.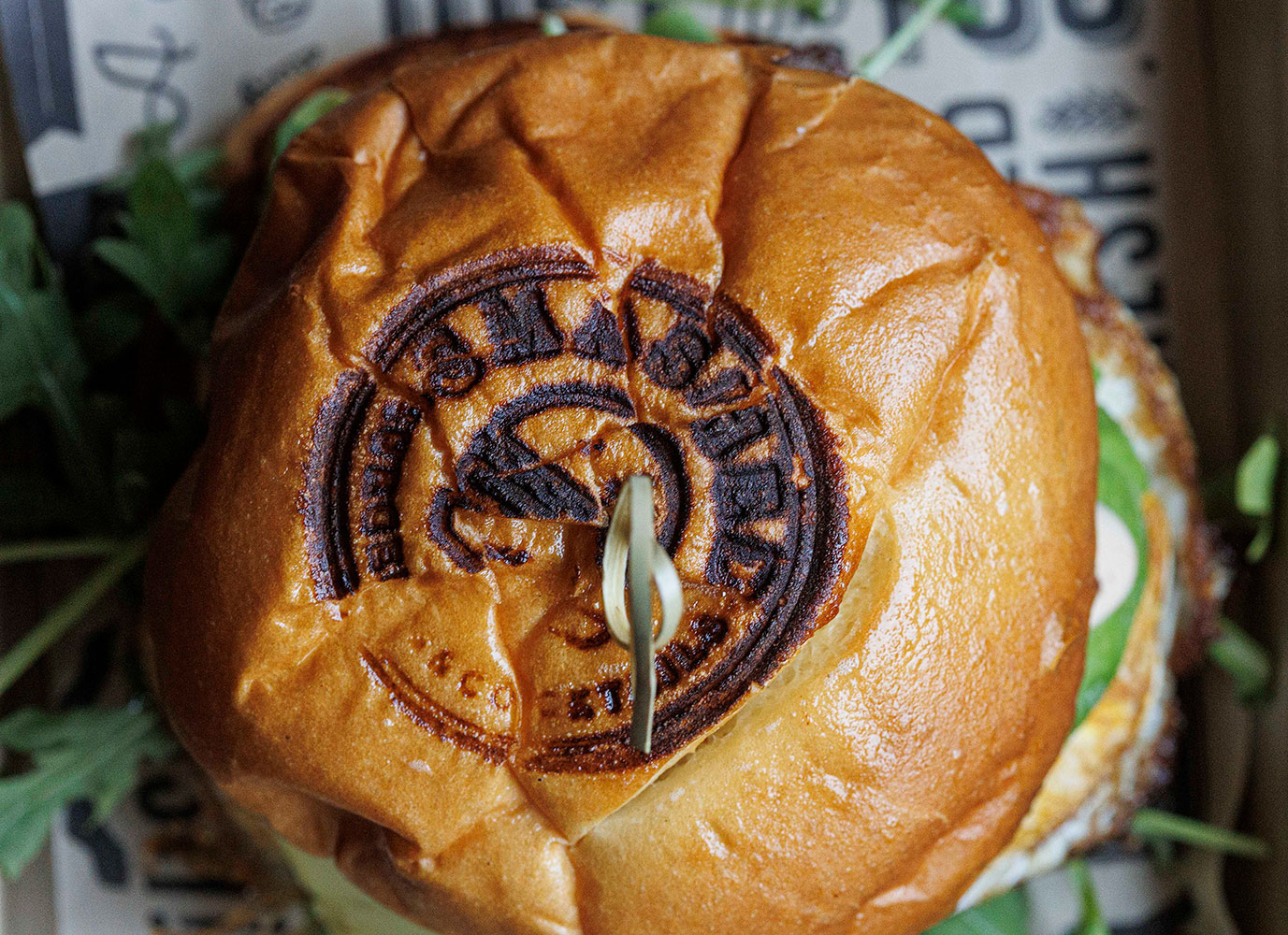 For non-beef alternatives, there's a Black Bean Smashed and a Buffalo Chicken sandwich.
"We plan to offer a Beyond Meat plant-based option that will be vegan friendly," Gilpatrick adds.
Appetizers and sides include classics like loaded tater tots or fries and pretzel bites, plus more unexpected offerings such as hush puppies and edamame.
Satiate your sweet tooth with a brownie and ice cream, tiramisu, fresh-baked cookies, or cheesecake.
"We have an espresso machine, and we're able to offer lattes, frappes, and cappuccinos," Gilpatrick says. "We also have a Smashed iced coffee as well."
Smashed continues the Sir Walter tradition serving creative cocktails, among them a Lavender Lemon Drop martini, Blackberry Whiskey Sour, and My Heaven rum-based libation with Rum-Haven coconut rum, Cointreau liqueur, fresh lime juice, and almond-flavored orgeat syrup.
Mocktails include alcohol-free takes on classic cocktails — Coconut Colada, Mixed Berry Mojito, and Simple Sunrise.
"We also hope to provide some live music on the weekends," Gilpatrick says. "We're looking to have fun with the space and make it a cool place to come and hang out."
Smashed is open seven days a week for lunch and dinner. Two patios provide abundant space for al fresco dining. Seating at Smashed is on a first-come, first-served basis.
SMASHED BURGERS & COCKTAILS
Town Hall Commons
232 S. Main St., Suite 118, Holly Springs
(919) 390-2274
smashednc.com