Fresh, scratch-made food and exceptionally friendly service awaits you at Little Portugal, a quaint, full-service Portuguese restaurant in Fuquay-Varina that has steadily gained a devoted following.
Husband-and-wife owners Helder and Rosemary Pereira, who hail from Long Island, New York, are quick to mention they are both first generation Portuguese. The dynamic couple has lived in Fuquay for five years and has three children.
"Our parents are from Portugal, so we know the traditional food well, because we both grew up eating it," says Rosemary, whose quick wit and infectious smile might even win you over faster than the eatery's delightful cuisine.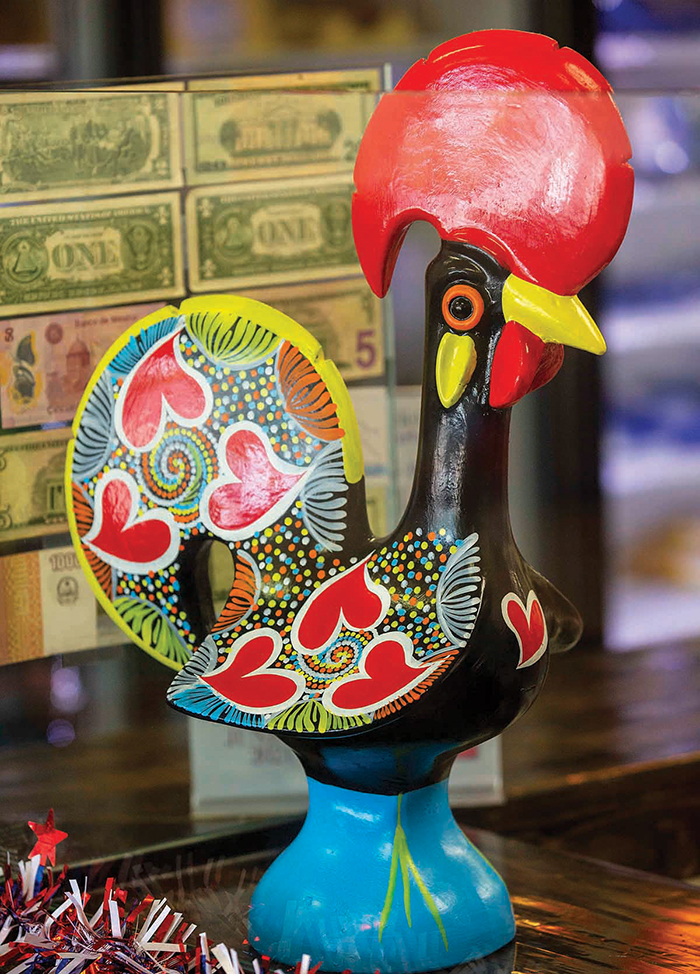 The Pereiras opened Little Portugal in June 2020, just a few months into the coronavirus pandemic. It took several months for business to gain traction, but people started coming through the door and haven't stopped since.
"The support from the community has exceeded our expectations, and we are so grateful," Helder says. "Now we know many of our customers by name."
"I think people just like that there's something different they can enjoy here in town," Rosemary chimes in.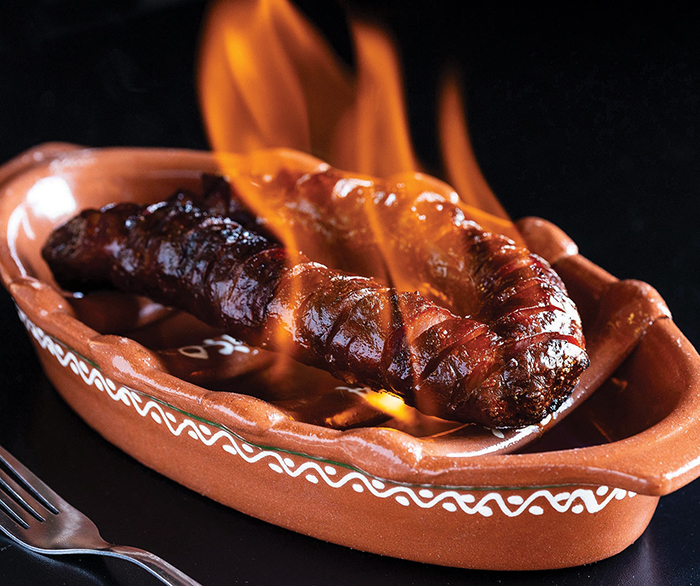 Appetizers, including fried cod fish fritters, spicy garlic shrimp and a char-grilled chourico (similar to Mexican chorizo) sausage are tantalizingly tempting. So are flaky puff pastries filled with seasoned ground beef and shredded chicken.
Main dishes, such as sauteed pork cutlets, roasted cod with peppers, onions and potatoes and pan-seared salmon steak with lemon and herb butter will not disappoint. Nevermind the Prego sandwich consisting of thin steak cooked with wine and garlic and served on a Portuguese roll.
Far and away, the most popular among the entrees is the succulent churrasco char-grilled chicken, available in half-bird and whole-bird portions. Be sure to order a side of crisp, hand-cut fries with your chicken.
While side items like rice, garden salad and mixed veggies are all worthwhile, consider paying the small upcharge and ordering signature sides like green beans with hard-boiled egg slices, house specialty potato salad or garlic-infused rapini, also known as broccoli rabe.
"All our food is made from authentic family recipes, and we keep things simple," says Helder. Rosemary adds: "When we say simple, we mean we use fresh garlic, house wine and some salt, not a lot of other seasonings, spices or sauces to complicate the food."
Whatever you do, don't leave without trying at least one of the best-selling Portuguese egg custard tarts.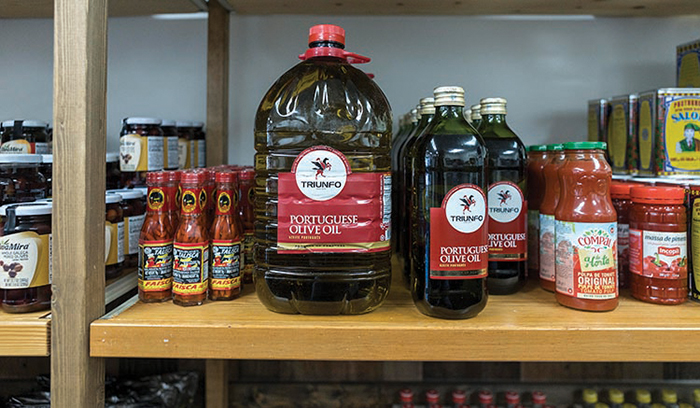 "It's like crème brulee in a puff pastry," Rosemary says. "People really love them."
Prior to opening the restaurant, Rosemary ran a small business from home selling imported items like Portuguese olive oil, coffee and lupini beans. Nowadays, a market section in Little Portugal is set apart for the aforementioned items plus butters, cheeses, smoked meats, sardines and more.
The eatery's modest dining room contains an assortment of two- and four-top tables with an open kitchen. A prevailing motif throughout the space is the brightly colored rooster, a well-known symbol of faith and good fortune in the Portuguese culture.
At the time we visited, Little Portugal boasted a stellar sanitation grade of 100, a score the owners are rightfully proud to display.
"We work hard to keep things clean and to consistently serve the best quality food we possibly can," Helder says with a smile.
Little Portugal is open Tuesday through Saturday, 11 a.m. to 7 p.m. and Sunday, 11 a.m. to 3 p.m. Online ordering and curbside delivery are available.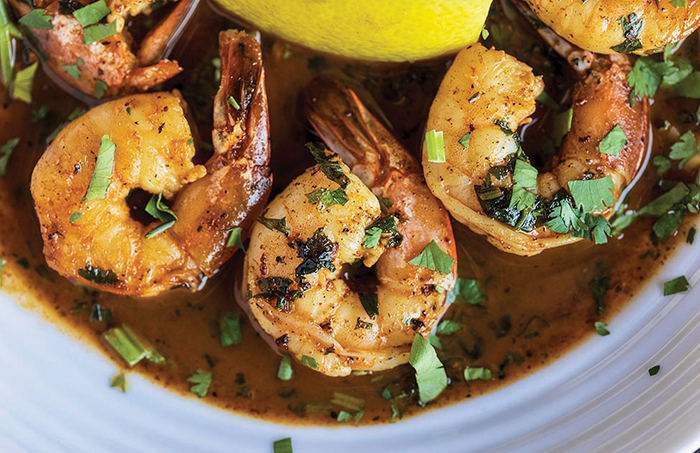 Little Portugal
736 North Main St., Fuquay-Varina
(919) 586-7144
littleportugalnc.com