Big Idea: The digital on-demand marketplace should be transparent and affordable for everyone.
What if there was an app where you could literally get anything you want, anywhere, at anytime?
That's the question partners John Newbury, Tom Livolsi and Jay DeLeon set to answer when they created the Gopher app — a digital marketplace for goods, services, deliveries and tasks of all kinds.
12,000 downloads
5,000 transactions
1 marketplace for on-demand requests

When the idea that would become Gopher first surfaced — on the golf course, no less — the founders began by researching existing on-demand platforms, such as Uber, Doordash, Thumbtack and TaskRabbit.
"All of them really were in a vertical, whether it was food delivery, or home services, ride sharing, or landscaping; all of them really stayed in that lane," says Newbury, president of Gopher and Holly Springs resident. "We had thought, what if there was a marketplace in which you had the ability to link people together for literally anything?"
Apart from offering nearly instant access to goods and services, Newbury and his partners insisted on making Gopher different from existing marketplace apps, for users on both sides of the platform.
"We wanted to have some differentiators in there, specifically that the front end user would be able to set the price they want," Newbury says, describing how fees and surcharges invoked in popular food delivery apps can nearly double the price of the order.
"So if you live a half a mile away, your $10 order might cost $25, if you want it delivered. Why is it also $25 for someone who lives eight miles away? There wasn't any equilibrium and fairness so to speak. We wanted to see how that would work."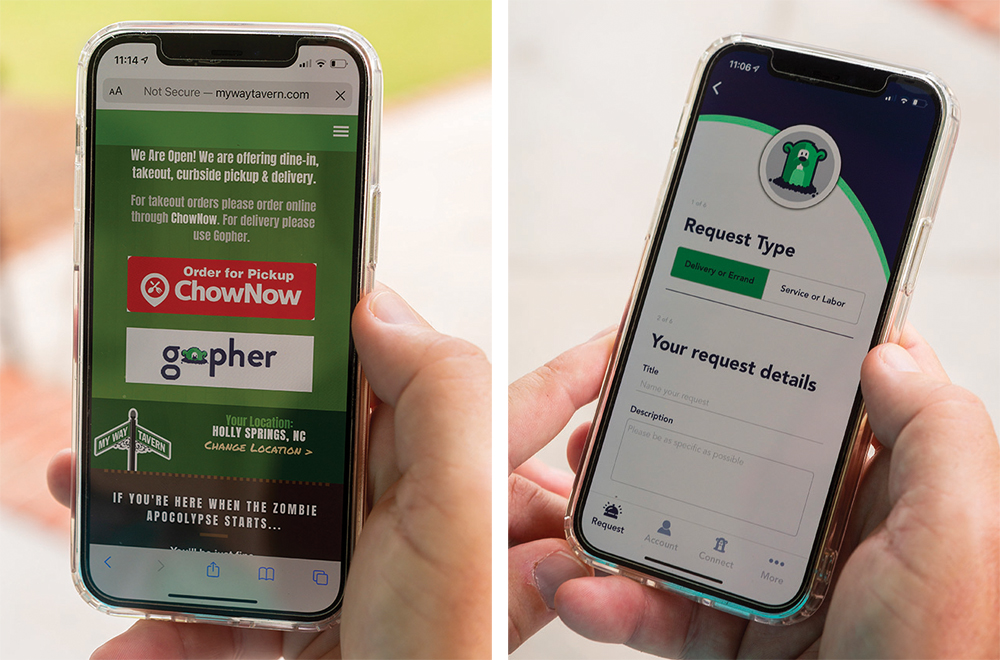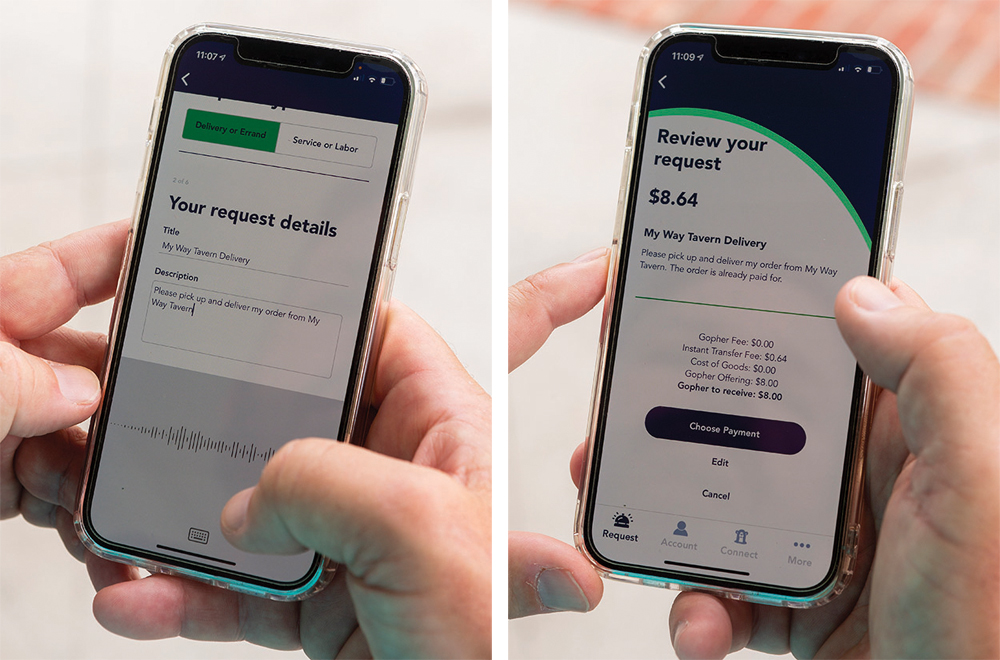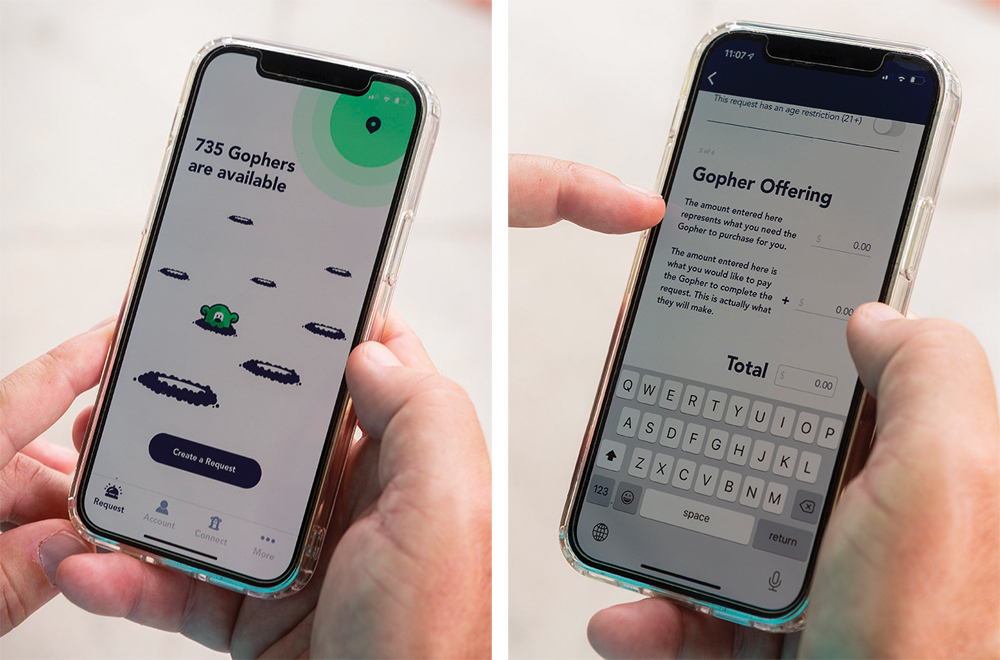 Equally important, though, is the experience of the "gopher," or the individual completing the request.
"We know that the gig workers, once all of those delivery fees and services fees and taxes (are collected), there isn't a whole lot left to give to the driver," Newbury says. "We wanted to make sure that what we call 'the gopher offering,' goes entirely to the gopher with full transparency."
Money earned is deposited minutes after a request is completed, rather than days or weeks later like similar on-demand apps. There are no hidden fees or surcharges applied after a task is accepted.
Thus far, there have been 12,000 downloads spread across every state, and more than 5,000 transactions completed. The most common transactions are food delivery, followed by alcohol and tobacco delivery and home services. Ride sharing, courier services, chores and random tasks are all fair game.
"Anyone that needs help can go in the app and put out their request," says Newbury.
Currently in beta phase, the Gopher team continues to refine the experience and add functionality, incorporating user feedback from the thousands of transactions already completed.
"We are really excited about this series of upgrades and enhancements that we are going to distribute," says Newbury.
"On other platforms there isn't a way for a person to get your request again. We are going to introduce a 'Select my Gopher' (feature). … The requester will be notified of all the people who accepted their job, and will be able to choose (a gopher). Gophers will have the ability to provide ratings, reviews, credentials and testimonials in their profile.
"It will give you an opportunity to create your own business on the platform, and there really isn't anything out there like that."
Download Gopher on the Apple App Store or Google Play.

Imagine booking the same driver for your daily commute, a licensed handyman for multiple household projects, or even a grocery delivery person with a great personality. Service providers can build a repeat clientele, and users will feel increasingly more confident in their requests.
Within the app, requesters set their own price, but with an endless assortment of requests possible, determining marketplace value for some tasks may be challenging. Soon, a counteroffer feature will enable service providers to negotiate a fair market price. And the app's own transaction history will also offer pricing suggestions.
Gopher is free to download and cost effective to use, charging the front end user a $1.99 request fee plus 8% of the amount of the request. For example, a $10 job costs the requester $12.79, with $10 paid directly to the gopher.
"A neighbor makes a request, and that's broadcast to capable other neighbors, whether they be licensed, bonded, insured, or just looking for a side hustle," says Newbury.
Our goal is that everybody who uses the app, feels like it's an app created in their community for their community."
Learn more at gophergo.io