Home is where the heart is." "Home is not a place; it is the people." "There's no place like home." We've heard all the poetic sayings, but for many of us, finding home can feel like competing against an army of other buyers, comparing endless statistics, researching school systems and getting outbid (again) on the perfect, new-to-me house for my family.
No doubt about it, a competitive housing market is a good problem to have. It's a sign of job growth and regional prosperity, but for those in the thick of it, the market can be overwhelming and fast-paced. In the following pages, we take a look at what it's like buying and selling in Wake County right now.
Despite the pace of the market — or perhaps contributing to — southern Wake has some truly amazing homes to offer. We scoured the area to take you inside five of the best.
*All homes were for sale at date of publication.
The Historic Estate
6321 Johnson Pond Road, Fuquay Varina
Price: $1,250,000
Beds: 5
Baths: 3
Lot size: 13.9 acres
Sq. Ft.: 4,725
Price per sq. ft: $265
Year Built: 1906
Style: Neoclassical
Base Schools: Fuquay-Varina Elementary, Middle and High

The J. Beale Johnson House, built from 1904-1906, is listed on the National Register of Historic Places for its significance as an example of Neoclassical Revival architecture. The home was designed by Raleigh architect Charles Pearson for J. Beale Johnson, an influential Wake County entrepreneur at the turn of the twentieth century.
The house and grounds underwent extensive renovations during the late 1960s, restoring the stately and intricate interior and the sweeping exterior, including the signature portico and imposing Doric columns, solidifying the home as a local landmark.
The property features grand rooms and hallways with intricate molding, balconies and even a first floor master. It is surrounded by more than 13 wooded acres.
When you purchase a historic structure, then you are part of the continuum of history. You understand the meaning of the architectural significance and the place in time that it holds. You are taking on a responsibility to maintain and care for that property, to have it ready to hand over to the next generation.
– Dan Turner, homeowner
Listed by: Eric DeRosa | Eric DeRosa Realty, Fonville Morisey | (919) 417-5866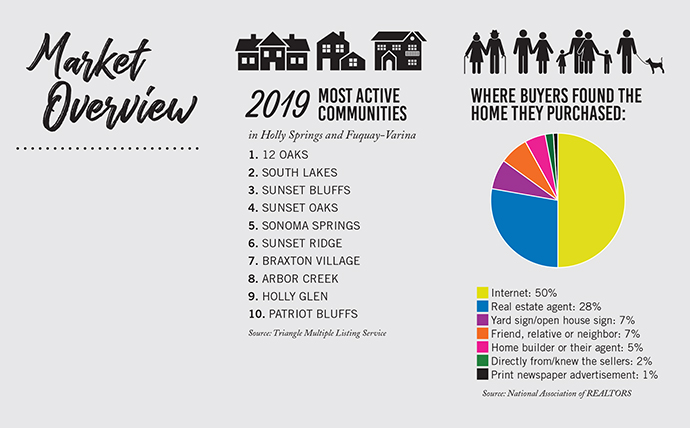 The Lakeside Retreat
5421 Lake Edge Drive, Holly Springs
Price: $849,000
Beds: 5
Baths: 4.5
Lot size: .72 acres
Sq. Ft.: 4,527
Price per sq. ft: $188
Year Built: 1996
Style: Traditional
Neighborhood: Sunset Ridge
Base Schools: Holly Ridge Elementary, Holly Ridge Middle, Holly Springs High

Every day is a soiree in this home on the edge of Sunset Lake. Entertain guests inside with a pool table, theater room and gorgeous views of the surrounding trees and lake. With 1,500 square feet of elevated decking and a beautiful covered porch, saltwater pool and lake access, the outdoors beckon at every turn.
We had looked at new homes in downtown Raleigh, Preston, Chapel Hill, Apex and other new and 'prestigious' communities, but none had anything like this. This yard looked like a state park. We could see through the trees, down to the lake, and imagined our kids kayaking, fishing and exploring the forest below.
– Jason & Shannon Scutt, homeowners
Lake Edge Drive is a really special house — it's very rare in a neighborhood like Sunset Ridge that you can find a house where you can live a lifestyle like this. With a finished basement, a flat backyard area, swimming pool and a lake view — it checks all the boxes for an incredible lifestyle lived both indoors, outdoors and in the community, as well.
– Gretchen Coley, Gretchen Coley Properties
Listed by: Gretchen Coley | Gretchen Coley Properties | (919) 422-3794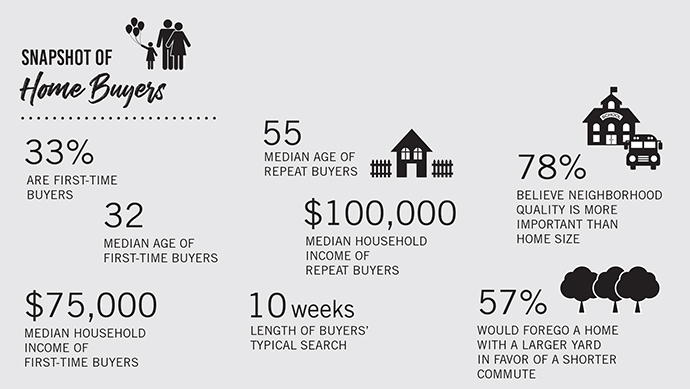 The Resort Destination
417 N Harrison Place Lane, Fuquay-Varina
Price: $825,000
Beds: 4
Baths: 6
Lot size: .86 acres
Sq. Ft.: 4,195
Price per sq. ft: $197
Year Built: 2014
Style: Craftsman
Base Schools: Willow Springs Elementary, Fuquay-Varina Middle, Fuquay-Varina High

Play shuffleboard, visit the pub or take a dip in the pool — all from the comfort of this custom home. A show-stopping kitchen filled with detailed trim work and unique finishes abuts a sitting area and an elegant dining nook, creating spaces that are open and intimate at the same time.
The architectural blend of old Europe and new America still mesmerizes us. You can really see and feel the master craftsmanship throughout the entire house. It's like living in your favorite vacation spots.
– Eric & Diane Reed, homeowners
What makes this home so special is that it's such a surprise. It looks like a traditional craftsman-style bungalow, and then you walk inside and you experience the unique millwork, the gorgeous hardwood floors and all the special touches. Outside you are again wowed by the peace and tranquility of a resort-like experience … It's a hidden gem."
– Brooke Canady, Element Realty Group
Listed by: Brooke Canady | Element Realty Group @ Allen Tate | (919) 337-5823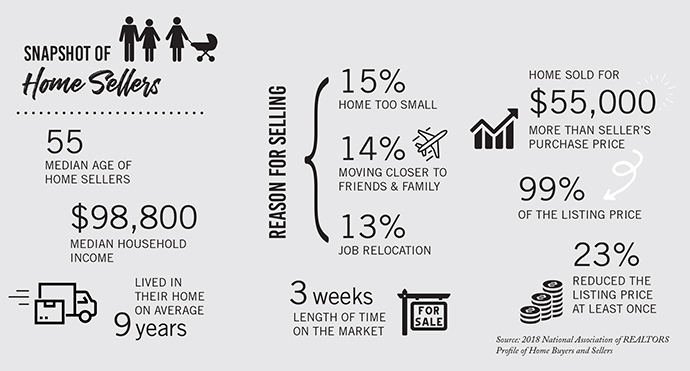 The Family Hub
416 Sycamore Ridge Lane, Holly Springs
Price: $369,000
Beds: 4
Baths: 3.5
Lot size: 8,712 sq. ft.
Sq. Ft.: 2,761 sq. ft.
Price per sq. ft: $134
Year Built: 2012
Style: Traditional
Neighborhood: Holly Glen
Base Schools: Holly Grove Elementary, Holly Grove Middle, Holly Springs High

An open kitchen with an island flows into an eat-in dining area and family room, creating the perfect gathering space for the whole family to feel connected. Built-in mudroom-style cubbies in the entry hall provide a dedicated drop zone for busy families on the go.
I love the open floor plan with the first floor master. The washed brick on the outside makes it very unique. The neighborhood is so family friendly.
– Sonia Swain, homeowner
The house has beautiful curb appeal, and when you enter it feels spacious and open. This is the perfect home for entertaining.
– Laura Talbot, Dream Living Realty
Listed by: Laura Talbot | Dream Living Realty | (919) 998-9226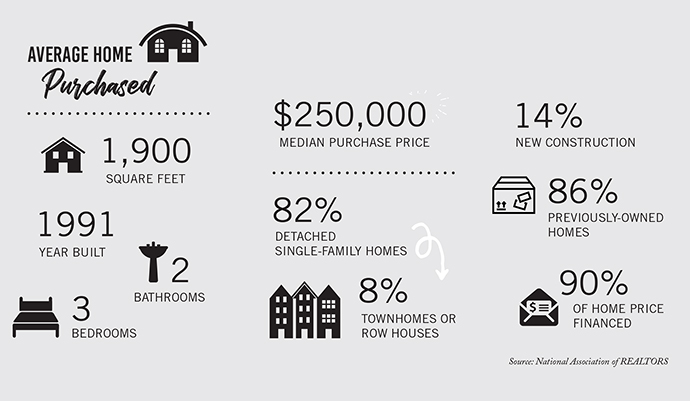 The Wooded Refuge
9021 Hazel Forest Drive, Fuquay-Varina
Price: $290,000
Beds: 3
Baths: 2.5
Lot size: 3.54 acres
Sq. Ft.: 2,223
Price per sq. ft: $130
Year Built: 2006
Style: Transitional
Neighborhood: Bedford Forest
Base Schools: Fuquay Varina Elementary, Middle and High

With an open kitchen and family room, plus a large bonus room, this home includes many of the most desirable features for buyers today. Sitting on a lot size of more than three acres, this residence offers something increasingly hard to find — space to roam.
This home brings a family such a unique experience to be able to enjoy the feel of the woods. The open floor plan and windows in the back of the house allow the presence of the outdoors to come inside, bringing a calm, relaxing feel. It's perfect for a weekend morning cup of coffee or unwinding at the end of a hectic day of work.
–Todd and Adrianne Dowler, homeowners
A beautiful custom-built home on 3.54 acres with mature trees. It's a rare opportunity to find a home on this much land in Wake County under $300,000.
– Lou Ross, Raleigh Cary Realty
Listed by: Lou Ross | Raleigh Cary Realty | (919) 280-9062