Perhaps it's the catchy, rhyming name that makes Vicious Fishes intriguing. At least that's what Ken O'Berry thought when he came up with the moniker as a twenty-something grad student brewing beer at home.
Fast forward more than 25 years later. These days O'Berry and business partner Paul Miller own a taproom in Angier, another soon-to-open watering hole in Apex and an award-winning food-and-beverage outpost in downtown Fuquay-Varina. All three businesses fall under the same brand.
Vicious Fishes Brewery, Tap & Kitchen, a full-fledged gastropub, recently snagged Best New Restaurant in Wake County recognition from the readers of "Indy Week." Pretty impressive for a place that's only been open since December 2018.
"We are thrilled and humbled to have received this honor," says O'Berry, a former Silicon Valley software specialist who now lives in Apex. "We're also ecstatic that this concept is resonating and that our local market loves it. How can you go wrong pairing great food with great beer?"
Considering the fact that 14-16 beers are on tap at any given time, the bar area at Vicious Fishes is a popular attraction. Flagship brew Here Be Dragons is an aromatic, New England-style IPA. Into the Abyss brown ale possesses chocolate, caramel and coffee notes. Crisp lager OctoPils pours as the traditional house pilsner.
Chief brewmaster John Federal deserves props for continually keeping the suds on point.
"All our beers are named with salty, nautical themes," says O'Berry. "We do fruited sours, ales and even a light lager that is a 100-calorie beer."
What's also notable is how the kitchen uses the various beers during food preparation, such as pilsner for steaming mussels, IPA when making pickles and brown ale on roast beef and lamb.
"Our chef has a background in fermentation, which marries well with our beers," says O'Berry.
When the proprietors chose to add food to the repertoire, they employed the go-big-or-go-home approach by hiring Ryan Miller. A graduate of the Culinary Institute of America, Miller honed his chops at the renowned Momofuku Group of restaurants in New York.
"This town likes its burgers and wings, but it doesn't really need more burgers and wings," O'Berry says about the Quay. "We wanted to bring something different, but still accessible, to south Wake. We're providing eclectic twists on comfortable bar food."
Feeling adventurous? Start with the snacks section of the menu. Order the beer-brined cured pickles comprising fennel, cauliflower, egg, beets and cucumber. The popular popcorn-style pork rinds and accompanying cheese dip are habit forming.
Move to the small plates and try the zesty buffalo oysters (no crackers needed). For a distinctive salad, go for the grilled Romaine with calvander cheese, red onions, oranges and paprika croutons.
Did we mention the kitchen has a wood-fired grill? It works perfectly for selections like the smoked cheddar and ham grilled cheese sandwich with green tomato chutney and the jerk-spiced chicken leg alongside coconut-braised collards and pineapple-fried plantain cake.
Whatever you do, though, don't miss the sublime mole lamb shank tacos, a shareable dish that will not disappoint. Served with grilled flatbread instead of traditional tortillas, the meat is fork-tender, savory and unlike any lamb you've tasted elsewhere. Trust us.
Although O'Berry said Fuquay didn't need more burgers, be glad Vicious Fishes offers an Italian sausage burger on focaccia with provolone and pepper fennel relish. It's a surefire winner.
Dessert offerings vary, but if it's available be sure to savor the blueberry/mulberry parfait with angel food cake and lemon poppy creme.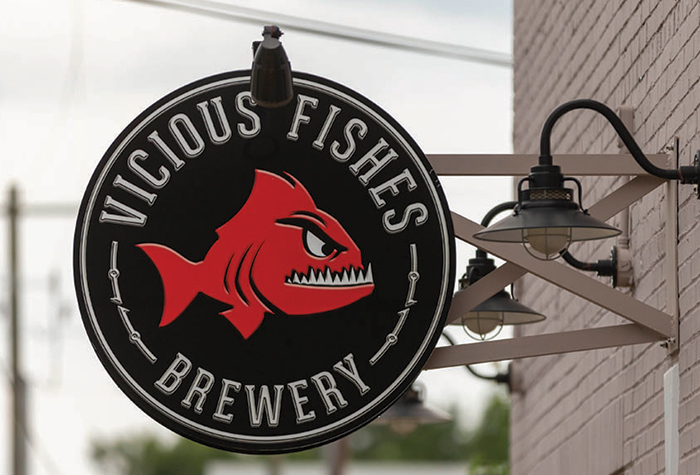 Vicious Fishes is open seven days a week for dinner. Lunch is available Friday through Sunday, and a weekend brunch includes offerings like huevos rancheros, eggs Benedict with country ham and grilled French toast.
A serene patio provides seating for 70 guests. Reservations are accepted for parties of eight or more, and a cozy private dining room has room for 12. Check the restaurant's Facebook page for food and drink specials as well as live music and other events.
Vicious Fishes Tap & Kitchen
132 South Fuquay Avenue, Fuquay-Varina
(919) 762-7876
viciousfishes.com/fuquay-nc
Get Picklish
In traditional canning pickling, substituting miso for 25 percent of the sugar and salt in the recipe will add a lot of depth of flavor and umami to the finished pickle.
If you grow herbs and have an overabundance, add them to either rice wine vinegar or white wine vinegar and let them sit until you are ready to pickle. This will add a new dimension to your recipes.
Quick cure vegetables for garnishes and additions to salads. Using a salt/sugar mix, toss with vegetables and let sit for up to 30 minutes depending on the types. This will sweeten and season the veggies and remove bitterness. Use 2 pounds of veggies shaved thin (beets, turnips, kohlrabi, radish) + 2 tablespoons salt + 1 tablespoon sugar + any aromatics you wish to incorporate.
On a wood-fired grill, I like to give certain items a quick char over smoke to add depth to the finished pickle. Garlic, beets, onions and mushrooms are all great with a little char before being pickled.
Water is a good base, but don't neglect using other liquids like beer as a whole or partial replacement.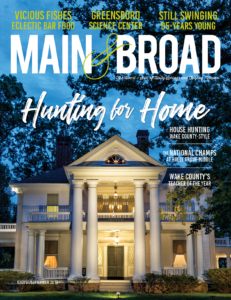 Vicious Fishes Brewery, Tap & Kitchen