Take your lead from the Holly Springs School of Dance (six-time veterans of the Macy's Thanksgiving Day Parade and annual participant in many local parades), studio director Marilyn Chappell, who swears by the holiday magic of parades.
The 22-year-old dance studio travels to New York every three years for the famous turkey day parade. For many dancers, it is a once-in-a-lifetime opportunity, Chappel says.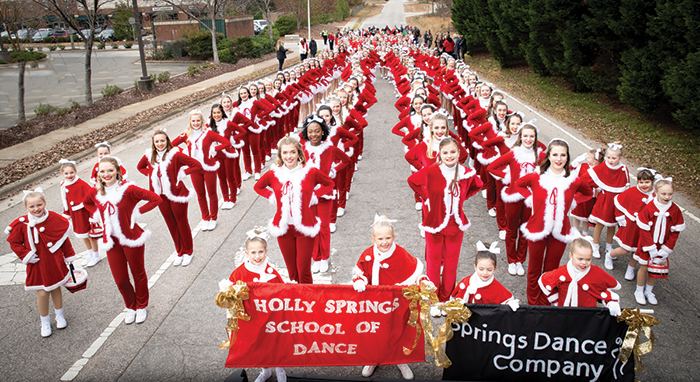 "Witnessing the joy on the faces of the dancers is really special," she says. "It is a tradition everyone looks forward to."
The studio also participates in the Raleigh, Holly Springs and Fuquay-Varina holiday parades, and the experience is "no comparison" to watching a parade on TV, says Chappell.
"You know the people who love you are there to support you. Travelling along and seeing your neighbors shouting and cheering — the dancers are energized by the people," she says.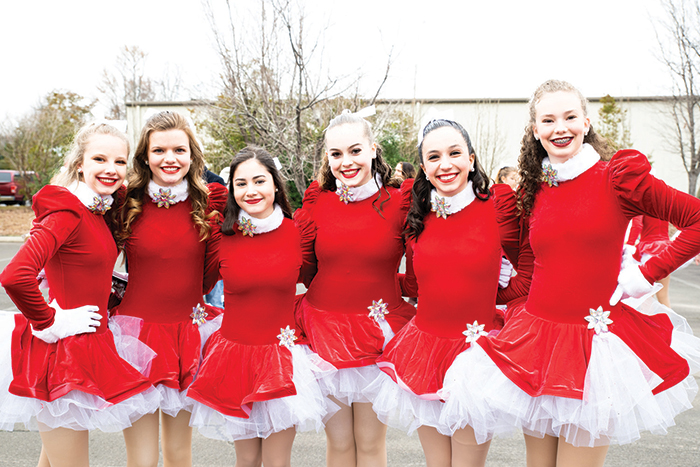 "We feel a responsibility to make the parade as festive as we can. When you see our dancers coming in their red velvet costumes, it really feels like Christmas."
"Any dancer, any age can dance in the Holly Springs parade. We like it to feel like a community celebration. … The experience stays with our girls forever."
Local parades:
Raleigh Christmas Parade
Saturday, November 23
11:00 A.M.
Fuquay-Varina Christmas Parade
Sunday, December 8
3:00 P.M.
Happy Holly Days Christmas Parade
Saturday, December 14
11:00 A.M.