Tucked into Ramseur, N.C., one family farm has 19 years of memories rooted in its soil.
Millstone Creek Orchards began in 2001, when Byrd Isom planted a few rows of apple trees and sold the harvested fruit out of the bed of his truck. Three years later, he opened the farm up to the community, where guests could pick their own fruit, go for a hayride or picnic on the land.
Drive Time
From Holly Springs: 55 minutes
From Fuquay-Varina: 65 minutes

Before his death in 2015, Isom asked his children to take over his beloved farm. His daughter Beverly Mooney chose to control the farm's operations, keeping up with everything from bookkeeping to canning to giving the farmers their tasks each day.
In its sixteenth season, the 80-acre property is home to fishing ponds, an old-fashioned donut and ice cream shop, and picnic tables for guests to bring meals from home to share together, all among bushes of berries and peach trees.
"We're stepping back in time here," Mooney says, of the values, activities and even the old-timey playset that sits on the grounds. "What's neat about (visits) here is you see the phones, but primarily you see people taking pictures with their phones, and that's cool."
While a lot of programs and events are geared toward young children and families, there is truly something for everyone.
Marissa Devine first visited the farm as a teenager when her family moved to North Carolina 13 years ago. Coming from Long Island, N.Y., she was used to apple picking in the fall. Devine and her family fell instantly in love with Millstone Creek Orchards and its hometown feel.
"As a family, we would pick the fruit, and then we get to come home and bake and enjoy it together as a family. So it's just a lot of precious memories that you can create all together," she says.
Devine graduated from UNC-Chapel Hill with a degree in business. When looking for a job, her mom suggested getting in touch with Mooney, who the Devine family had gotten to know over the years. Eventually, Devine took over marketing and social media for Millstone Creek Orchards.
"The family friendly environment Beverly and Nick have created make this a place where anyone can come and feel like they are a part of the orchards, and like this is a space where they can create these family memories," Devine says.
Unlike other local farms, which may yield one or two types of fruits or vegetables, Millstone Creek Orchards has several. Throughout the summer and fall, the harvest consists of berries, peaches, pecans, apples and pumpkins for guests to enjoy. New this year, they're adding raspberries to the mix.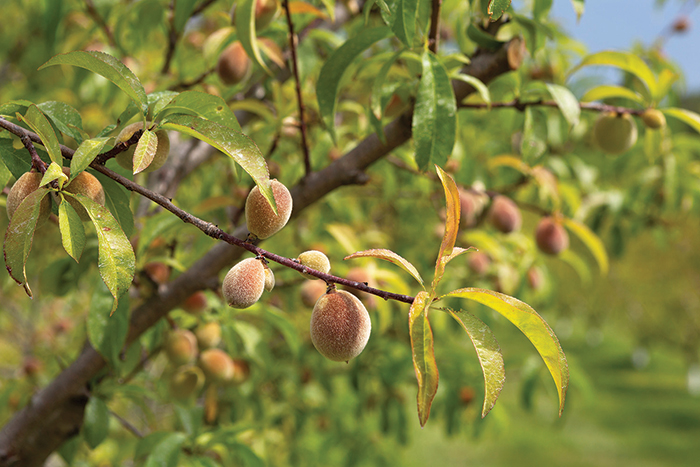 "We don't have a lot of anything, but we have a little of a lot of things," Mooney says.
March and April start the season with a lot of planting and working the land. That work pays off come June and July, when the fruit is ready for harvest.
Even before the fruit blooms, the orchard begins hosting special events like a weekly farmers market.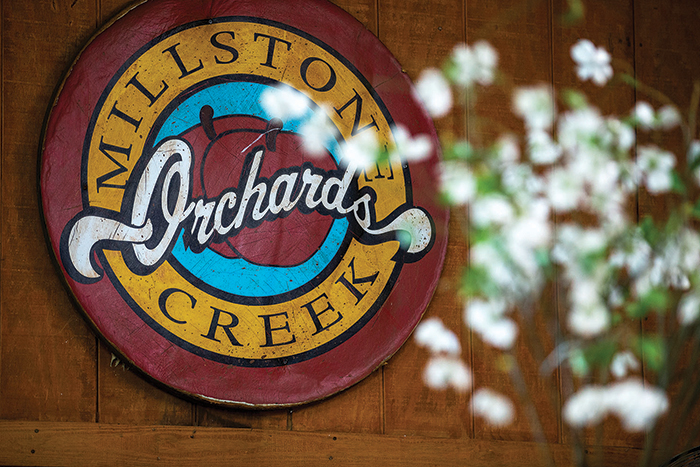 From June through the end of the year, Millstone Creek Orchards hosts an event just about every weekend, starting with their Very Berry Celebration and ending with the Christmas Hayride, where kids get to have story time with Santa, decorate cookies and even watch Christmas movies on the farm.
Both Mooney and Devine agree that their favorite activity on property is the Fruity Picking Storytime for children ages 3 to 7. This adult-chaperoned event is held weekly in the warmer months and teaches participants where their favorite foods come from. Each story time also includes a hayride and take-home goodies.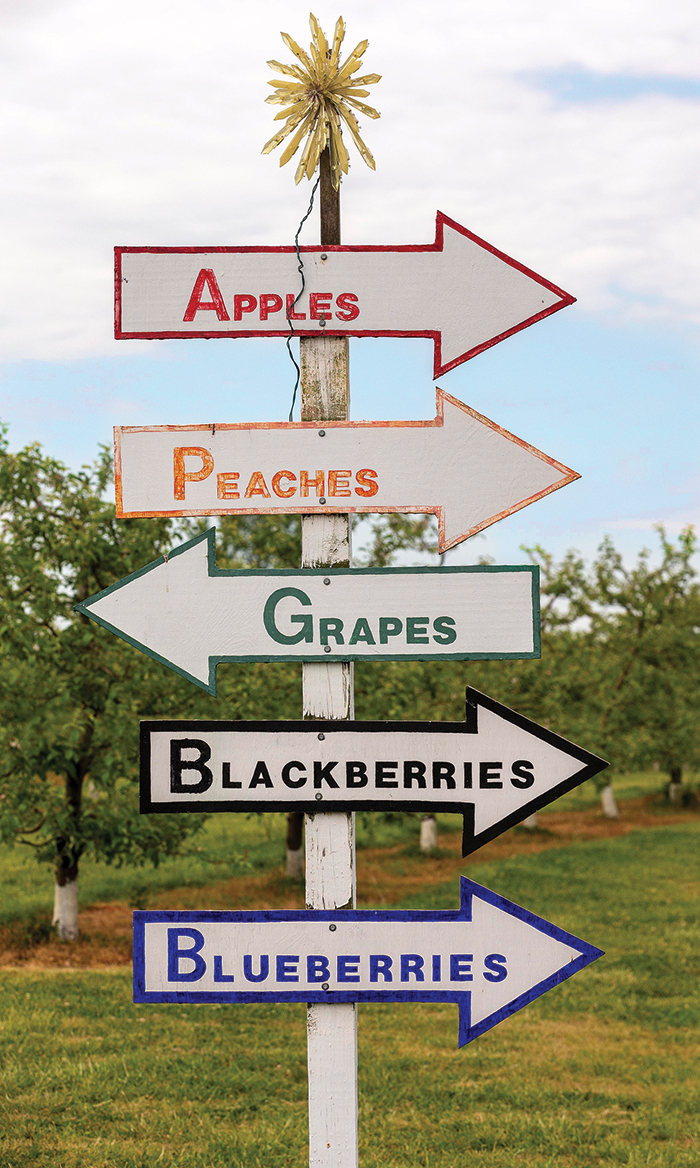 "The fact that the little kids can pick (the fruit) and then bring it home to enjoy is really special," Devine says. "There's such a difference between picking fresh blueberries or a fresh peach off the tree instead of getting it at the grocery store. The taste is unimaginable."
Mooney has been a part of story time for 10 years.
"I get to see these kids grow up a little bit when they're young," Mooney says. "I meet them, and they all know me."
Between the programs, festivals and pick-your-own produce, the farm's popularity continues to grow. In 2019 alone, 5,000 guests booked tours on the farm and about 27,000 people visited overall.
"It is ridiculously humbling," Mooney says. "If you come (in) September or October, which is our peak season, on a Saturday or Sunday, we will have 500 to 700 guests on a day visit."
While farming is her labor of love, Mooney knows there are good and bad years.
"Farming is the most frustrating and rewarding thing you will ever do," Mooney says. "We have freezes and hails and tornadoes and hurricanes and too much rain and not enough rain, too hot a summer and too cold a spring. You have to be willing and able to adapt to what you're facing."
While Mother Nature is unpredictable, through her many years of farming, Mooney has a positive perspective.
"The beauty of this is, every year I get a brand new, clean slate, and we start all over again," she says. "We're blessed to get that opportunity to redo it."
Millstone Creek Orchards
506 Parks Crossroads Church Road, Ramseur
(336) 824-5263
millstonecreekorchards.com