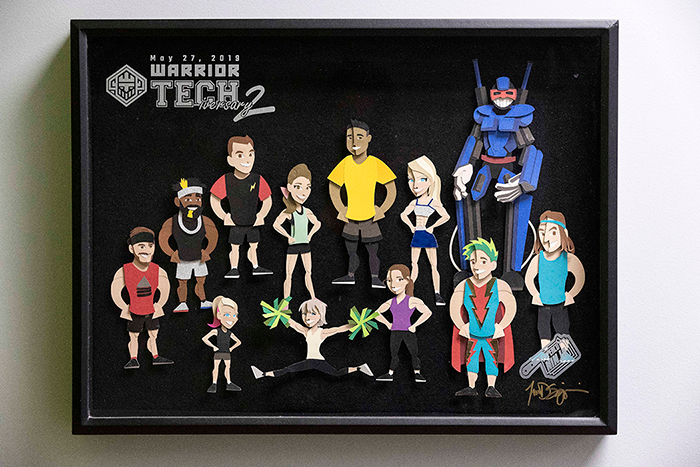 The term "ninja" has many associations in present day vocabulary.
There's the stealthy Japanese warrior figure. Or a person with exceptional skills in a particular area, such as a culinary ninja. And an obstacle-surmounting, high-flying athlete, like those competing on "American Ninja Warrior."
Going back to the word's origin, however, ninja signifies perseverance, which very aptly describes Tim Saguinsin, the Paper Cut Ninja, and his journey as an artist, small business owner and athlete.
Exhibiting a strong affinity for the arts early on, Saguinsin attended an arts-focused high school and then the Maryland Institute College of Art in Baltimore, where he concentrated on painting and sculpture.
"I was all set to become the greatest artist ever until I saw how expensive my tuition was, and I had to figure out how I was going to pay for everything," Saguinsin says. "So I converted the knowledge and talents I had and started to learn how to use a computer." Pivot no. 1.
Thus began his career as a computer graphic artist and animator, producing educational materials for children.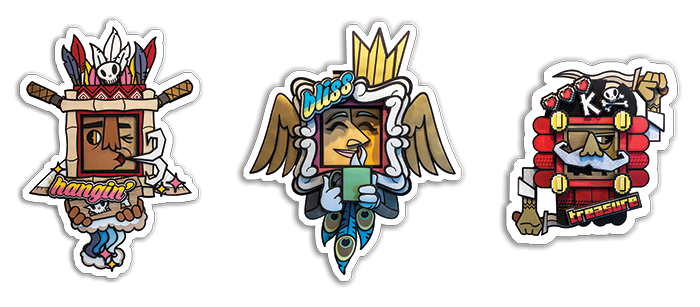 "I turn really complex lessons into something that a kid can easily digest," he says.
Work that took him to London and back, eventually landing in Cary, after living eight years in Holly Springs, with his wife and two sons.
Noticing the popularity of paper cutting machines like the Cricut — thanks, in part, to the family's many crafty friends — Saguinsin experienced a light-bulb moment.
"When I realized that I could use the files that I create on the computer in digital form and turn it into paper, that was it.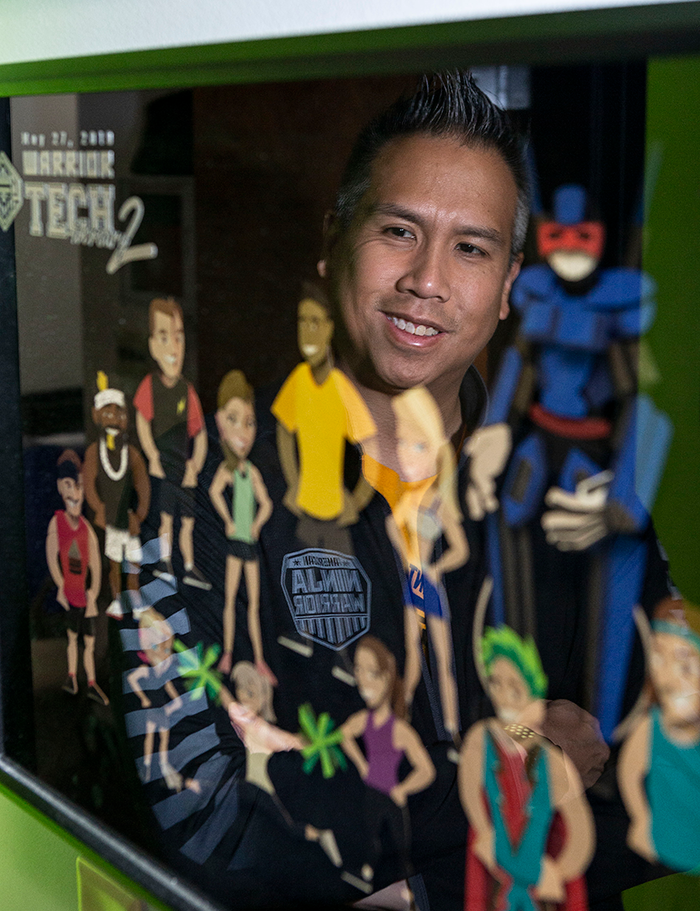 "It was like being back in art school again. I was exploring all kinds of different things with it. I started developing my voice," he says. Pivot no. 2.
That voice turned into a business called Paper Chop Shop, producing vibrant and punchy three-dimensional paper sculptures and wall art. Everything from silhouettes, city skylines, animals and illustrated characters, brought to life through layer upon layer of colorful paper and creative, intricate cuts.
"There are layers of meaning, and as an artist you have to decide how deep to go," he says.
Saguinsin is head chopper, a role he assumes on nights and weekends, after his day job as an animator is complete.
Each project begins with an original illustration on the computer, and then is cut out on paper in careful detail.
"Nothing takes less than five hours. Most of the projects take anywhere from eight to 10 hours," Saguinsin says.
One locally noteworthy piece, called "Coming Home to Holly Springs," has recently been on display at Our Moments in Time in Holly Springs.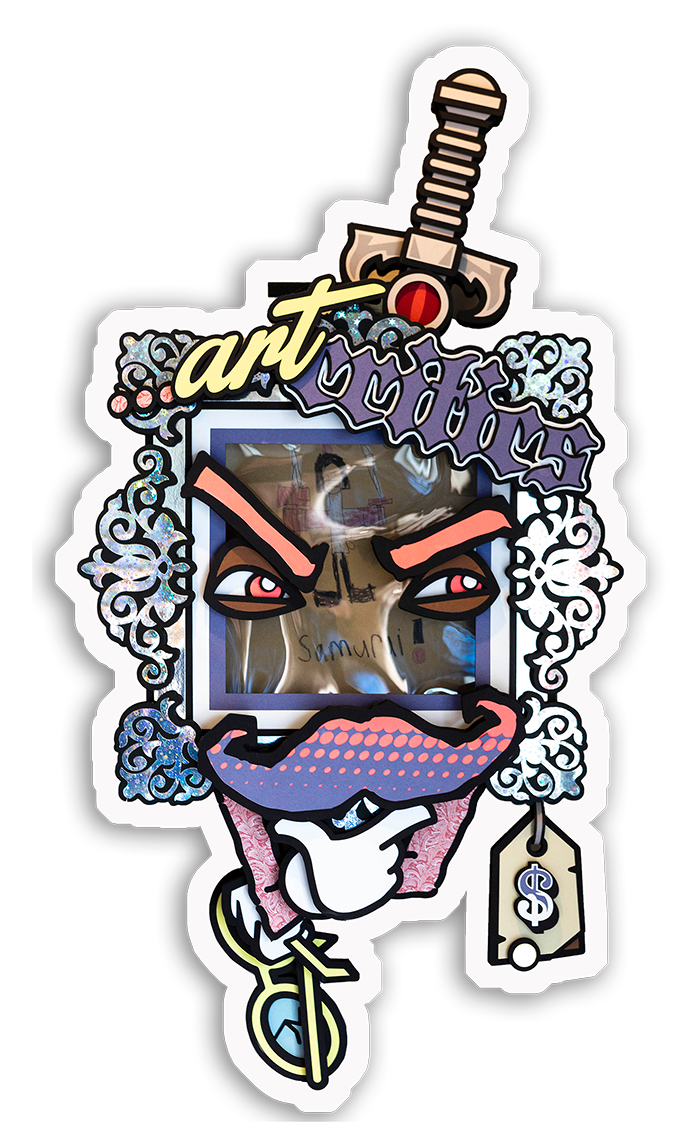 The work features a playful map of various Holly Springs buildings, such as the cultural center and Bass Lake conference center, which Saguinsin created for an art festival as a board member of the Holly Springs Arts Council.
"The Arts Council was all about trying to push the arts and make sure the arts were never going to be forgotten. I always want to identify with Holly Springs; give where you are from the notoriety that it deserves," he says.
Saguinsin's work received a new level of notoriety when he debuted on the television show "American Ninja Warrior" as the Paper Cut Ninja, selected for a three-and-a-half minute hometown highlight out of 70,000 initial applicants.
"For my submission video, I talked about being the Paper Cut Ninja. I cut all the ninjas out that are on the show, and that was my schtick for getting on the show," he says.
Saguinsin's episode aired during the summer of 2019, and since then he has received multiple commissions for portraits of other ninjas.
"I was incredibly honored and privileged to have something on the show," he says. "I want to get back on ("American Ninja Warrior"), because I want to do better than I did last time. I only got to the second obstacle. The water was cold. I want to be able to do it so I don't get wet."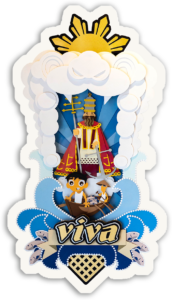 Saguinsin fell in love with ninja training after completing a Spartan race with his wife and friends.
"That was my turning point. This is what I want to be doing."
So, he jumped head first into promoting the sport by opening Warrior Tech training facilities in Morrisville and, later, North Raleigh. Pivot no. 3.
"I realized there were no places to train for Spartan races, and I wanted to have a business where you could train for it.
"Four days after I opened the gym, I tore my achilles tendon doing the warp wall. … Two years later on the exact day that I tore my achilles tendon, I stepped on the course of 'Ninja Warrior' and was allowed to run that course," he says. Like I said: perseverance.
"It's all about supporting one another, fighting through whatever problems and obstacles are in front of you," he says of ninja training.
The Warrior Tech facilities have been hit hard by Covid-19, operating at low attendance for their usually popular track-out camps, group classes and birthday parties. Still, Saguinsin's enthusiasm remains.
"It's one of the coolest communities you've ever been to. … I want the sport to grow, and want everyone to overcome each obstacle."
In the meantime, Saguinsin continues to develop his style of paper art, some of which can be seen at the Morrisville location of Warrior Tech OCR.
"For me, I'm trying to find a way to get back to my roots of being an artist. I like doing commissions, it's fun. But I really want to get back to being free to create whatever I want to create … work that speaks to me."
Paper Chop Shop
paperchopshop.com