I'm preaching to the choir here, but isn't North Carolina just the best? We've got laid-back beaches, stunning mountains, thriving cities, quaint small towns, artisans, entrepreneurs, fine dining, and down-home cooking. I could keep talking for pages, but we'd rather just show you. Take a trip with Main & Broad's Chief Photographer Jonathan Fredin and discover dozens of reasons to love the Old North State.
Spectacular Sunsets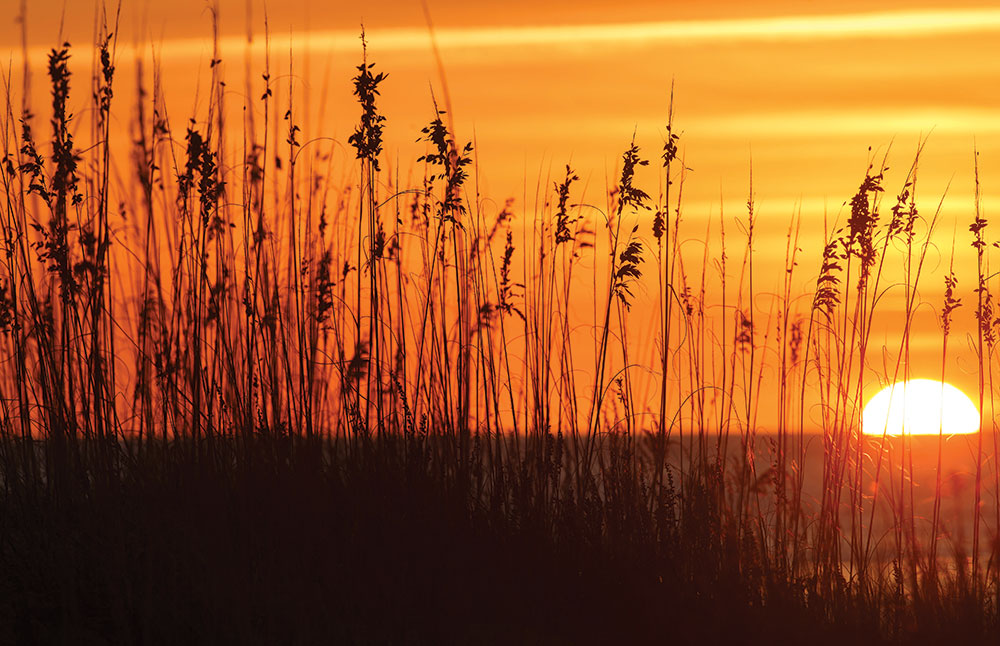 Nature knows how to put on a show, be it over the Appalachian Mountains to the west or the Atlantic Ocean to the east. NC residents enjoy the best of both worlds, including this picturesque evening on Bald Head Island.
Also visit:
Wayah Bald Lookout Tower, Nantahala National Forest, near Franklin
Fahrenheit restaurant's rooftop terrace, Charlotte
Queens Landing dinner cruise, Lake Norman
Water, Water Everywhere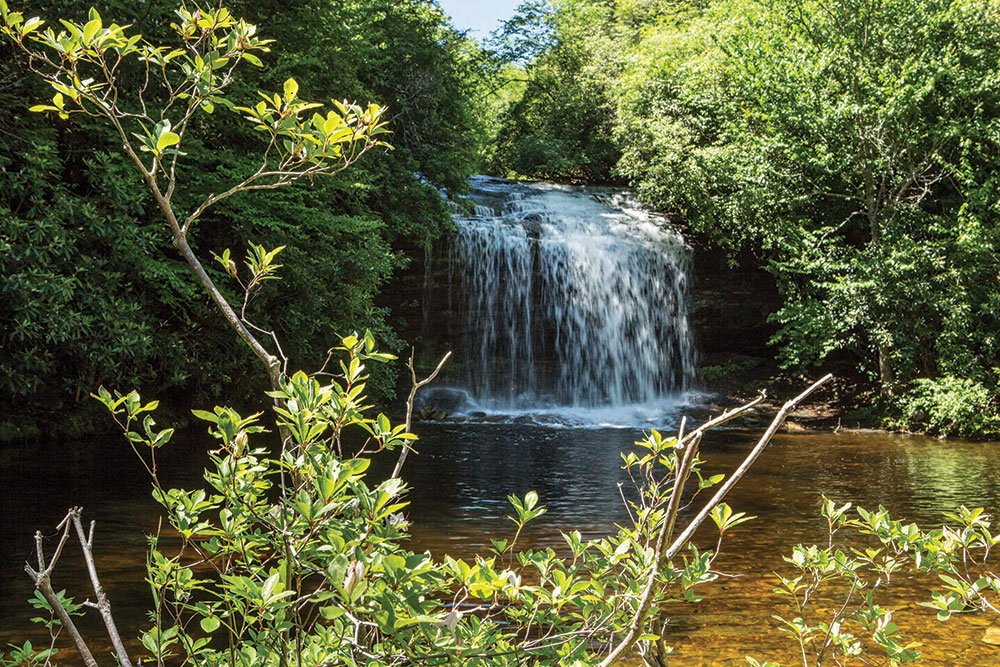 Jackson County is home to the Western North Carolina Fly Fishing Trail, 4,600 miles of streams dotted with natural waterfalls, like Schoolhouse Falls near Cashiers, and opportunities for rafting.
Also visit:
Lake Lure, near Chimney Rock State Park
Jordan Lake, near Apex
The Crystal Coast, NC's southern Outer Banks
Mountain Hikes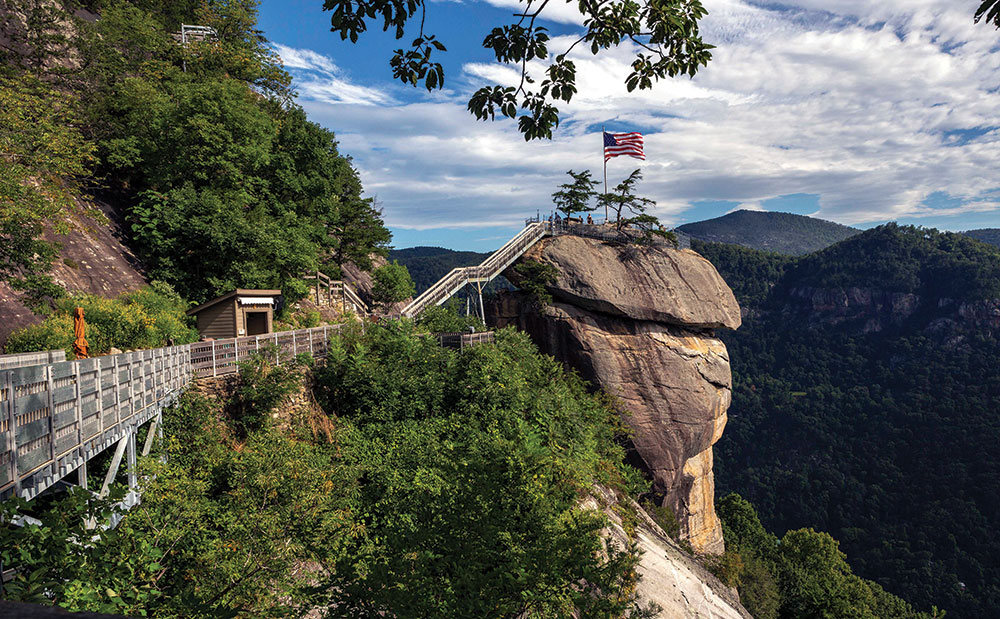 Find panoramic views and engaging hikes at Chimney Rock State Park, headlined by a trek to the top of iconic Chimney Rock via the Outcroppings Trail. Climbers who summit the 494 steps will be rewarded with breathtaking views of Hickory Nut Gorge and Lake Lure. (An elevator also provides access to Chimney Rock, bypassing most of the stairs.)
Also try:
Grandfather Mountain Swing Bridge and State Park, near Linville
Craggy Pinnacle Hike, near Black Mountain
Gorgeous Gardens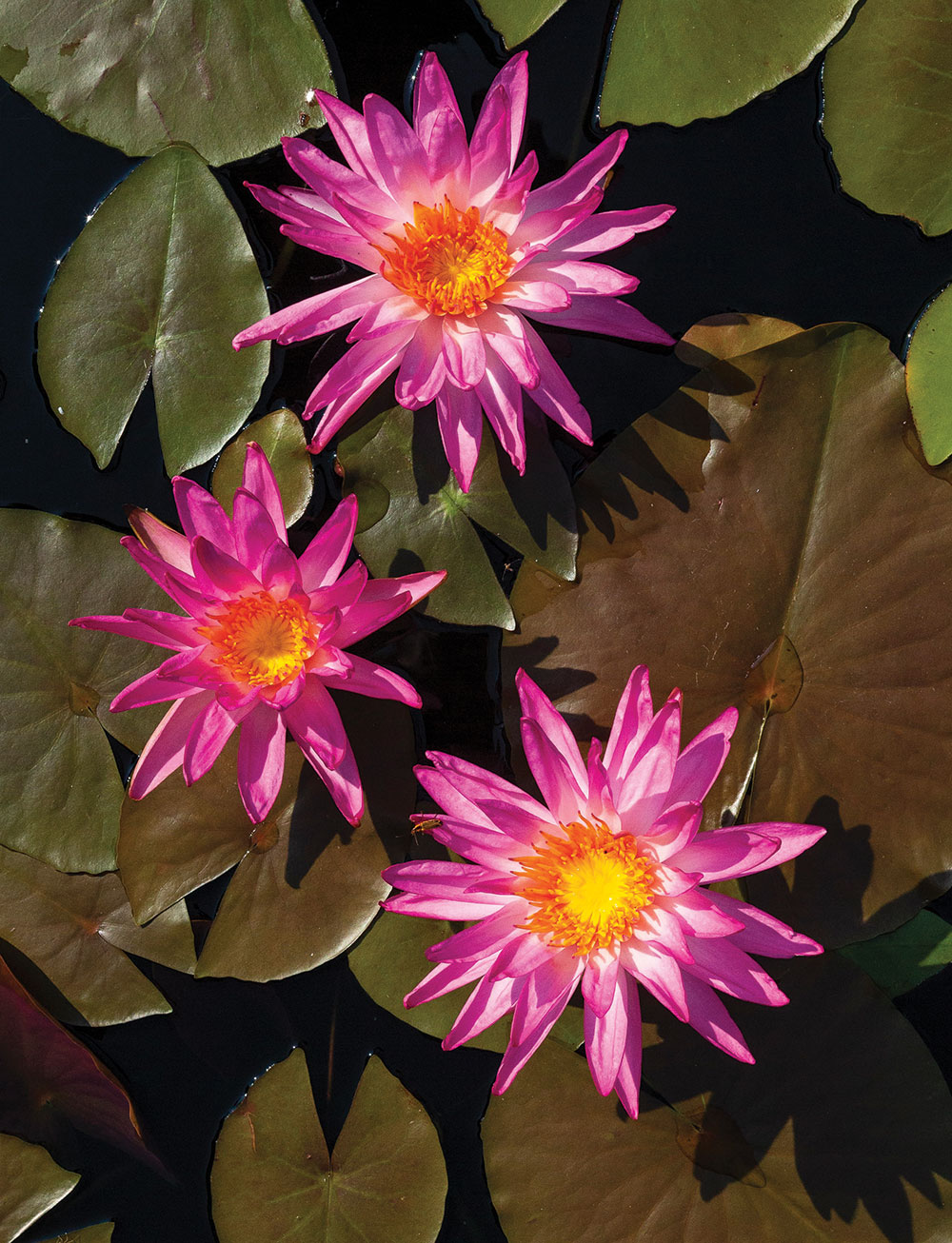 55 acres, 4,500 varieties of plants, and 5 miles of walking trails comprise Sarah P. Duke Gardens in Durham, open 365 days a year in the middle of Duke University.
Also visit:
The Biltmore House Gardens & Grounds, Asheville
JC Raulston Arboretum, Raleigh
Lake Lure Flowering Bridge, Lake Lure
So Much BBQ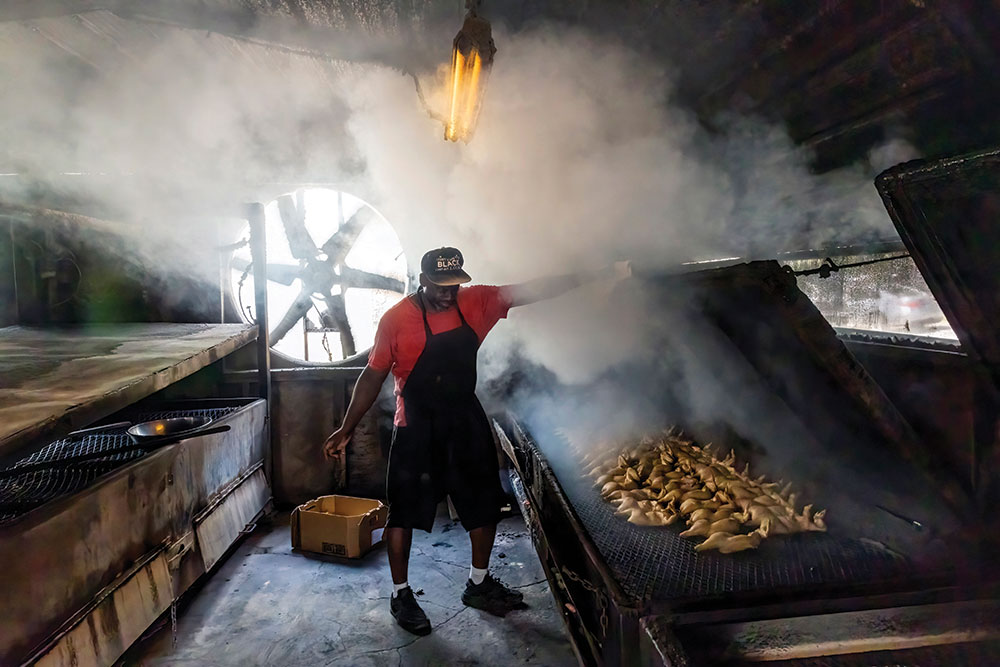 The Eastern- versus Western-style debate never ends, and thankfully, neither does the list of barbecue joints entering the competition. Classic spot B's Barbecue in Greenville sells between five and six pit-cooked hogs a day — takeout and cash only.
Also try:
Lexington Barbecue, Lexington
Longleaf Swine, Raleigh
Parker's Barbecue, Wilson
Skylight Inn, Ayden
We're Crazy for Craft Beer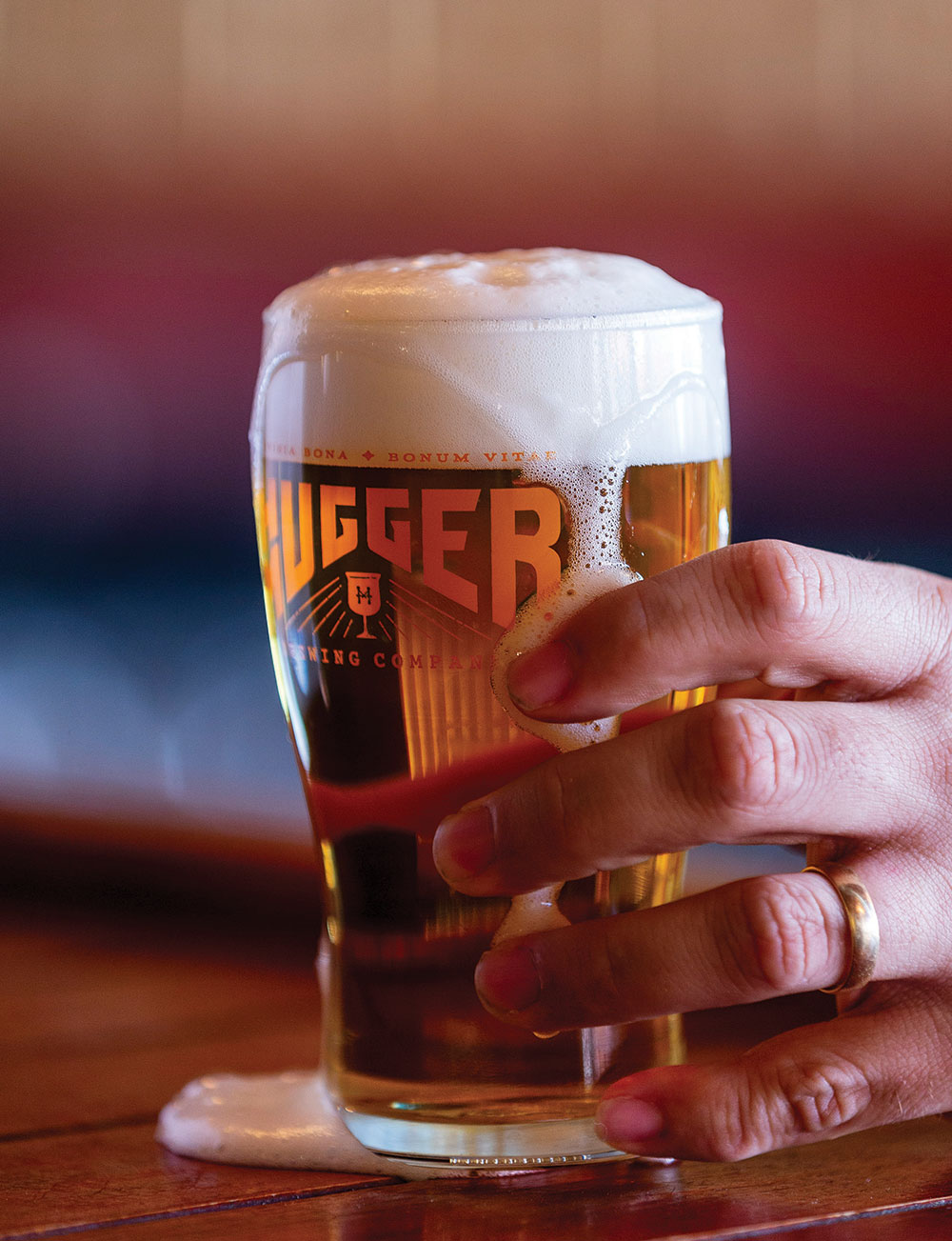 Southern Wake knows a thing or two about craft beer, and lucky for us, plenty of other NC towns do, too. Hugger Mugger Brewing, in Sanford, offers 18 beers brewed onsite and displays gothic tapestries by local artist Craig Gillooly.
Also visit:
Highland Brewing, Asheville
Bond Brothers Beer Company, Cary
Deep River Brewing Company, Clayton
Historic Sites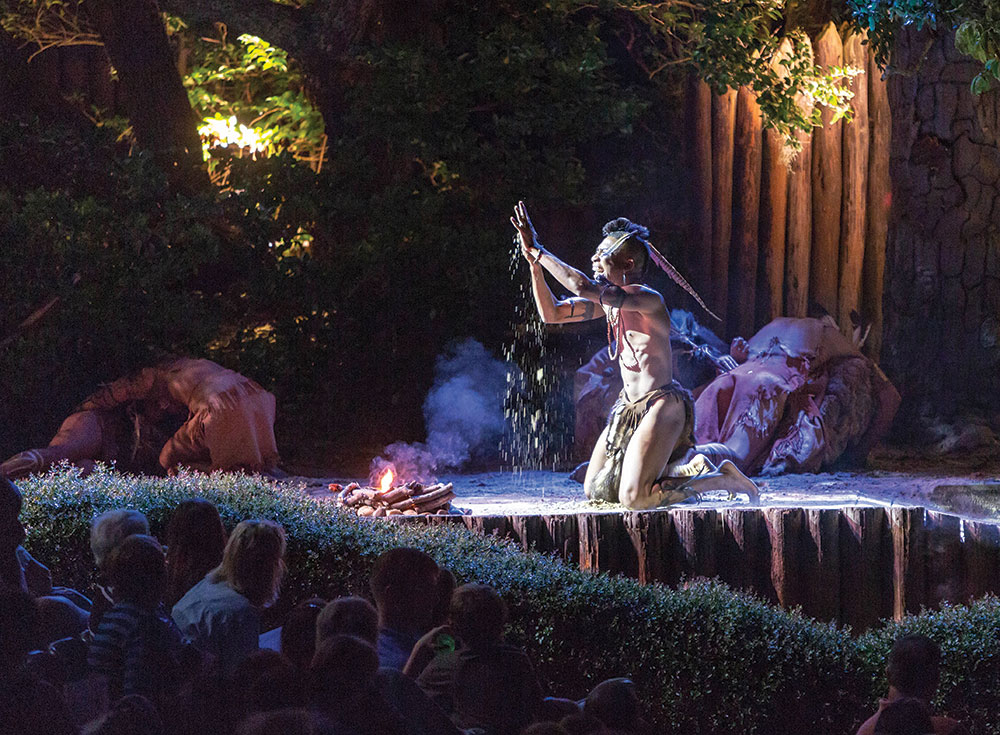 Witness a dramatic retelling of the story of The Lost Colony at the Waterside Theater in Manteo, featuring Sir Walter Raleigh's attempts to establish an English settlement in the New World and the mysterious disappearance of the settlers on Roanoke Island.
Also visit:
Wright Brothers National Memorial, Kill Devil Hills
Duke Homestead, Durham
Tryon Palace, New Bern
Hole-in-the-Wall Restaurants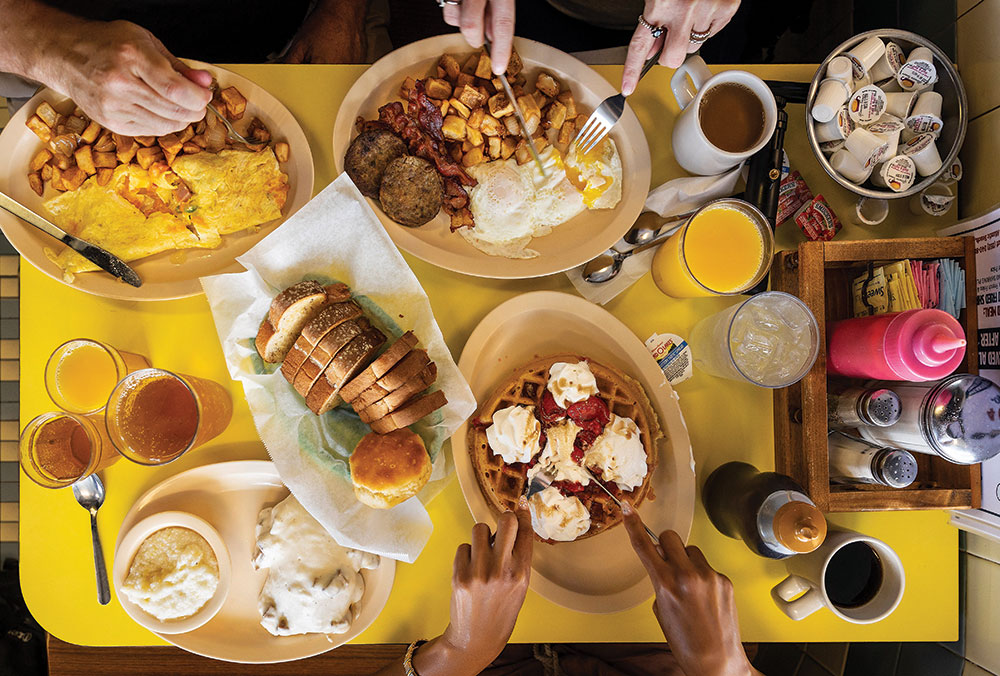 Inconspicuous and unassuming, like 4 Corners Diner in Atlantic Beach, longstanding diners, grills and cafes, often family run with grandma's recipes, attract loyal customers day in and day out.
Also try:
Flo's Kitchen, Wilson
The Roast Grill, Raleigh
El's Drive-In, Morehead City
Cosmic Cantina, Chapel Hill
World-Class Golf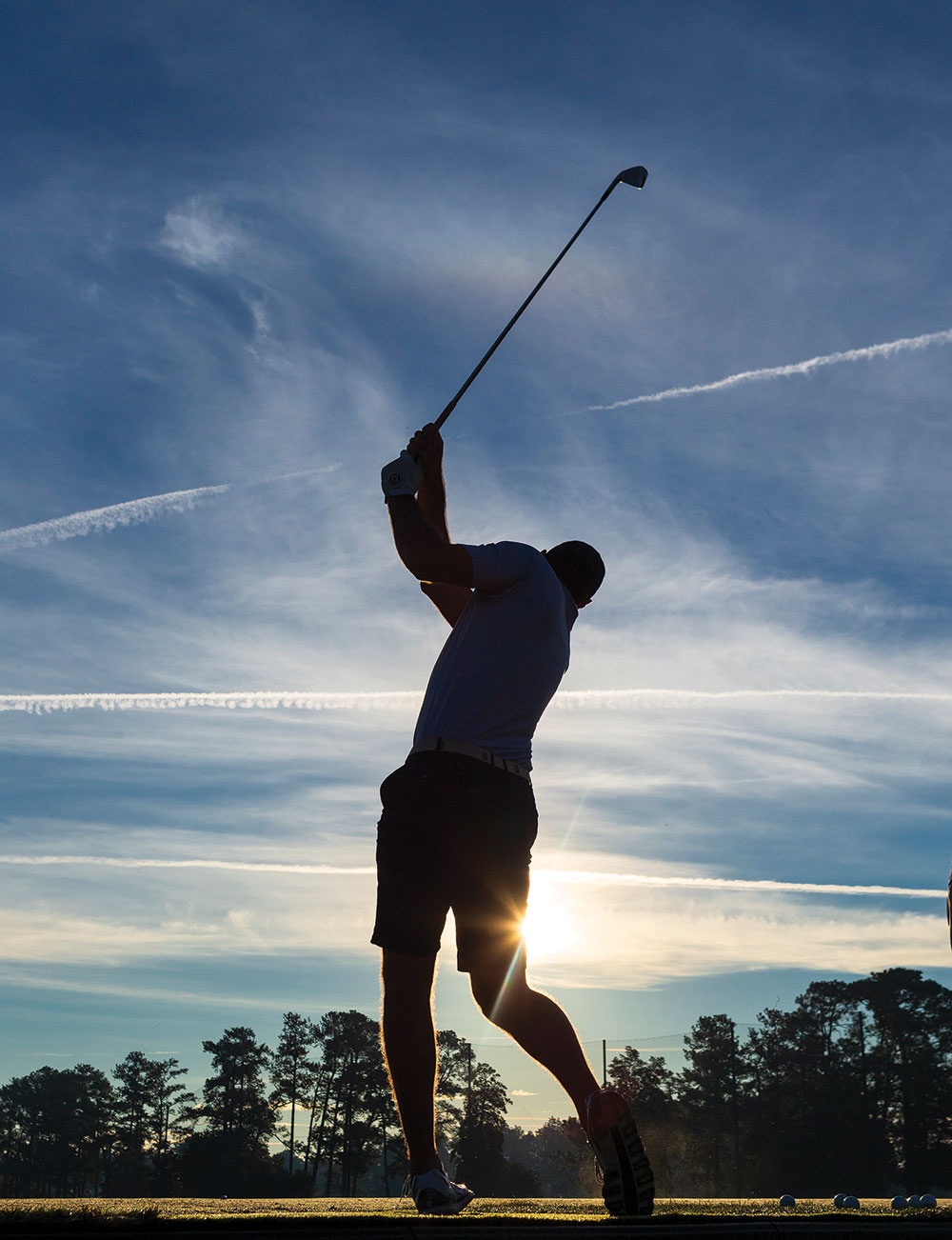 Pinehurst No. 2 tops the charts of best and best-known NC golf courses, but the state's mild winters mean golf enthusiasts can find open fairways and manicured greens nearly year-round.
Also visit:
Wade Hampton Golf Club, Cashiers
Old Town Club, Winston-Salem
Quail Hollow Club, Charlotte
Fun for Families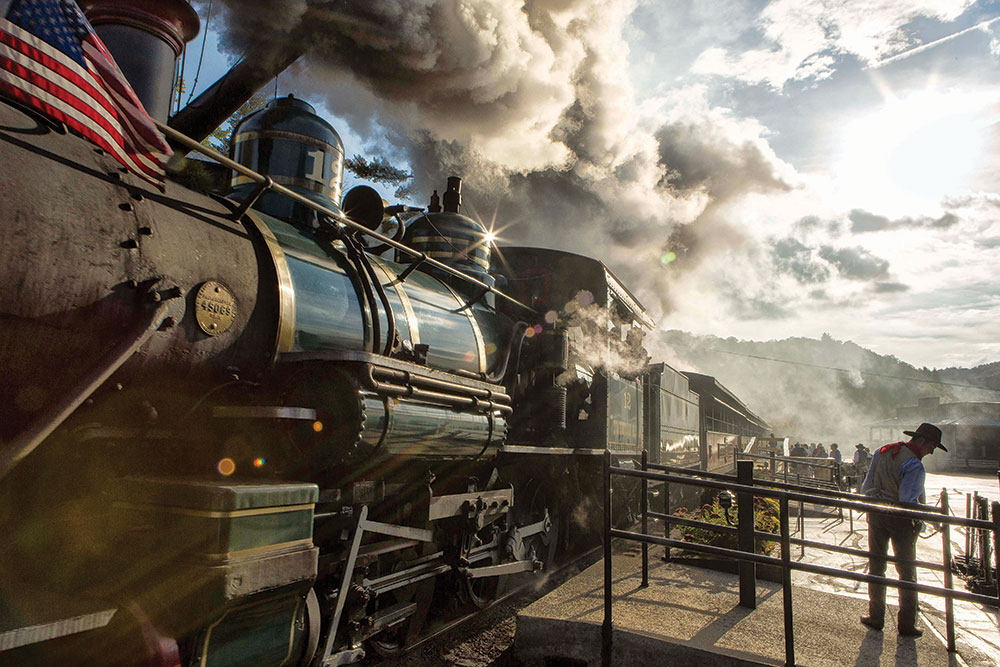 Enjoy Tweetsie Railroad's amusement rides, Wild West-themed entertainment, live animals, and train rides behind a historic narrow-gauge steam locomotive, located in Blowing Rock.
Also visit:
Greensboro Science Center, Greensboro
Discovery Place, Charlotte
Carowinds, Charlotte
Marbles Kids Museum, Raleigh
Serious Sweet Tooth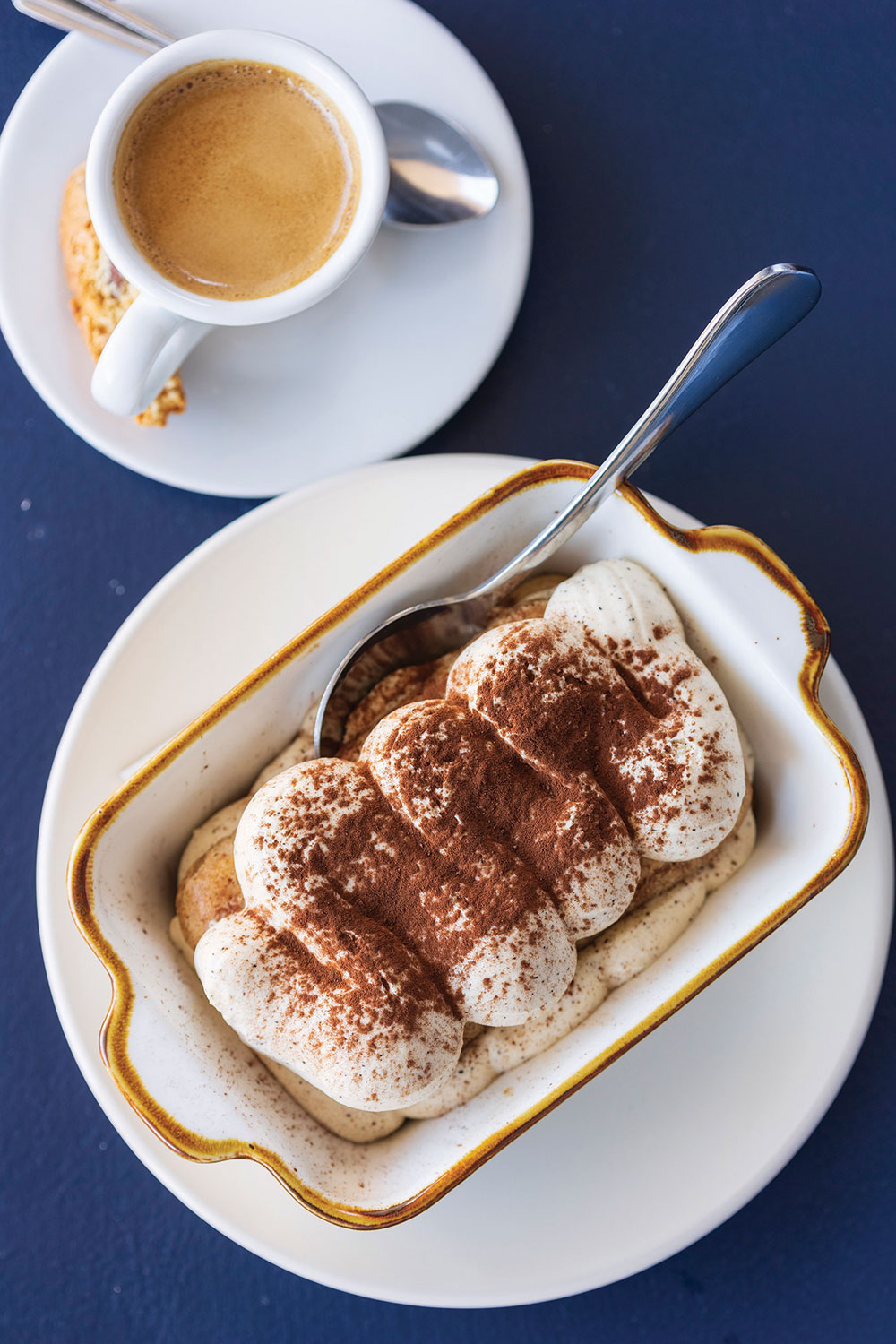 Chef Robert Reynaud traded the Chicago culinary scene for a 14-table neighborhood eatery on Maynard Road in Cary, La Grassa Pastificio, with a lineup of showstopping "Dolces." Gorgeously plated tiramisu is classic; other dessert offerings include gelato, sorbetto, cannoli, and budino, a decadent dark chocolate mousse crowned with toasted pistachios.
Also try:
Hayes Barton Cafe & Dessertery, Raleigh
Mama Bird's Ice Cream, Holly Springs
Amelie's French Bakery, Charlotte
Britt's Donut Shop, Carolina Beach
Creative Cuisine
North Carolina's roots in agriculture, rural/urban dichotomy, and growing population combine to create a vibrant culinary scene that continues to impress. Last year in Cary alone, Top Chef alum Katsuji Tanabe opened a'Verde Cocina & Tequila Library, and the Fenton development welcomed eight new eateries, with more on the way, including a steakhouse from notable Raleigh chef Scott Crawford.
Also try:
Manna, Wilmington
Supperland, Charlotte
The Fearrington House Restaurant, Pittsboro
Print Works Bistro, Greensboro
Scenic Drives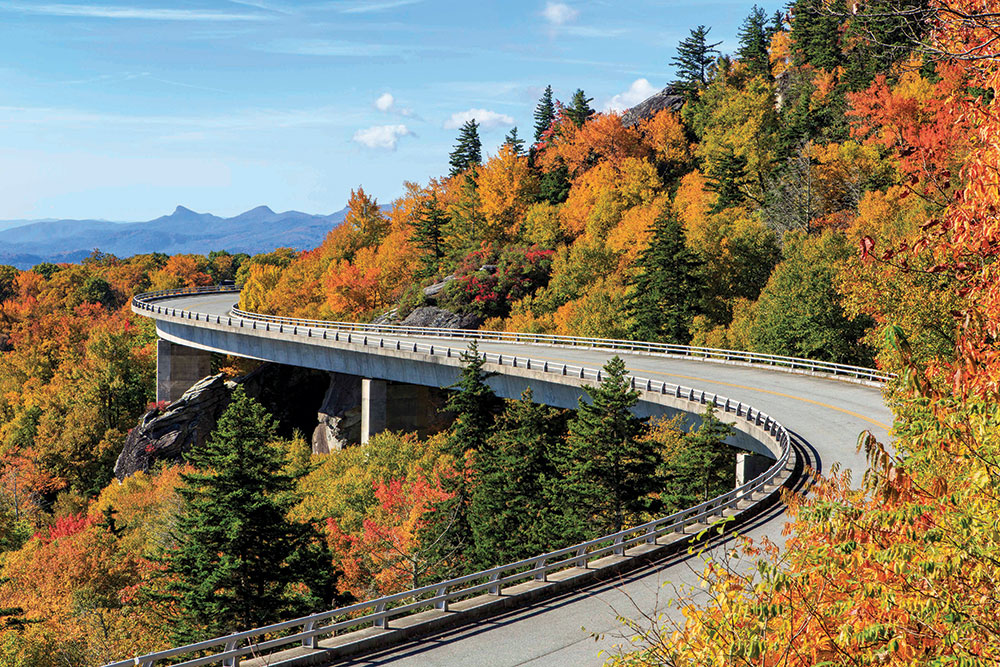 An iconic NC attraction, the Linn Cove Viaduct is a 7-mile section of the Blue Ridge Parkway that hugs the face of Grandfather Mountain without disrupting the natural habitat. The Parkway winds through the southern and central Appalachians, showcasing beautiful vegetation, wildlife, and natural attractions such as Mount Mitchell, Linville Gorge, and Whitewater Falls.
Also visit:
Outer Banks National Scenic Byway
Delightful Downtowns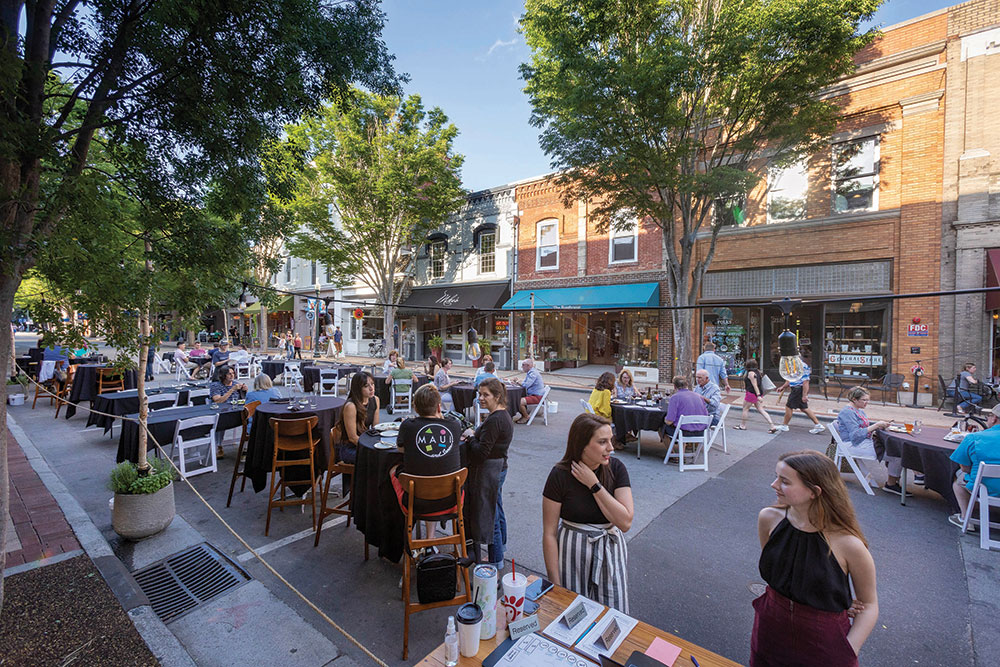 Bordering the Cape Fear riverfront, downtown New Bern boasts historic architecture, art galleries, unique boutiques, and the birthplace of Pepsi-Cola. During the warm months, downtown restaurants spill outdoors for popular al fresco dining, called the Street Cafe.
Also visit:
Blowing Rock
Wilmington Riverwalk
Pinehurst
Inspiring Entrepreneurs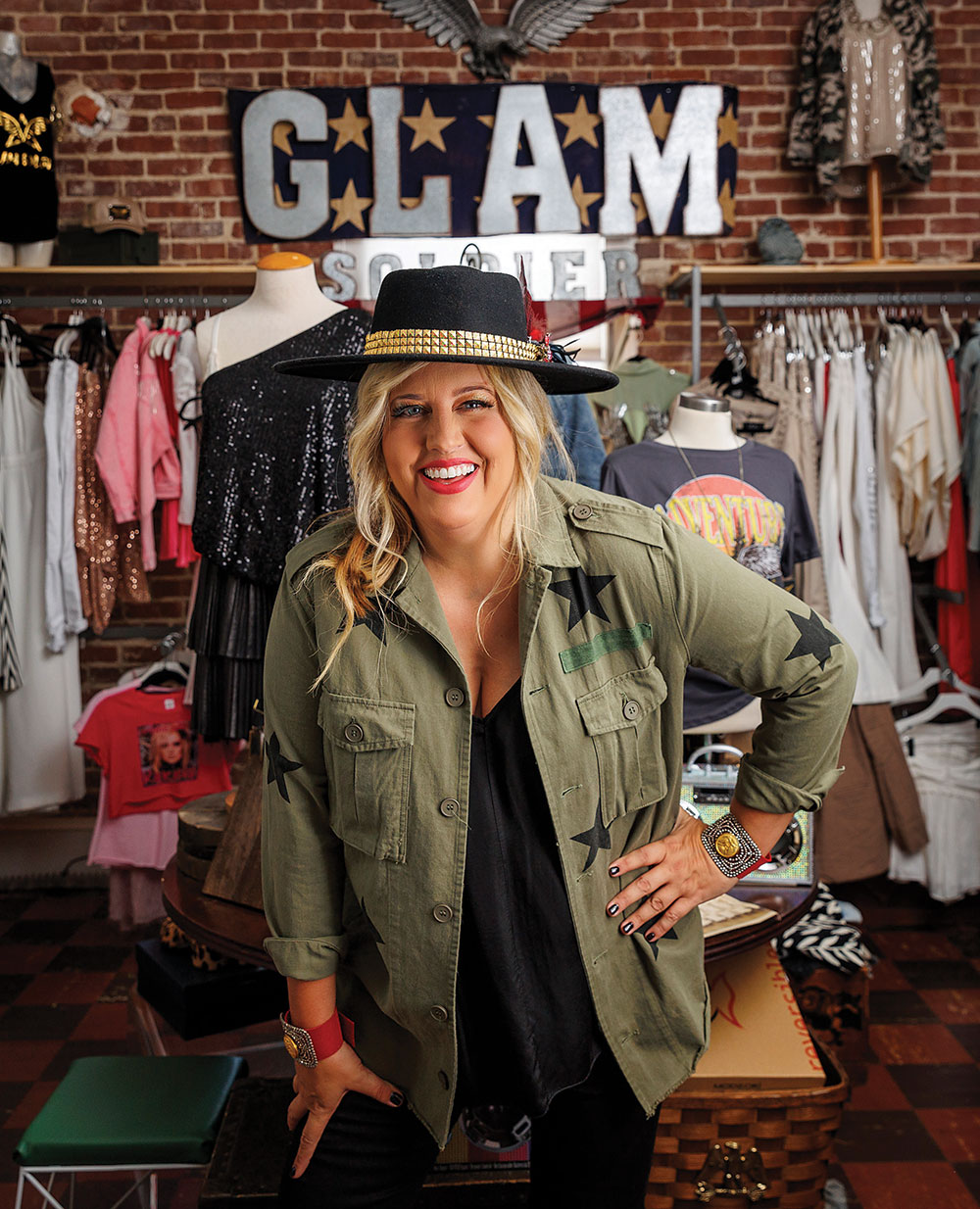 Creativity and passion are welcome neighbors throughout NC, fueling business owners like Alisha Ramsey, owner of Glam Soldier boutique in Apex, which sells upcycled military clothing and one-of-a-kind boho apparel. Ramsey, a US Army veteran, earmarks a portion of sales to benefit Advocates 4 Vets, a local nonprofit that helps and houses veterans.
Others to inspire:
Cary Heise, Designed for Joy
Jasmine Brown, FACTS for Youth
Justin Senkbeil, CompostNow
Family Farms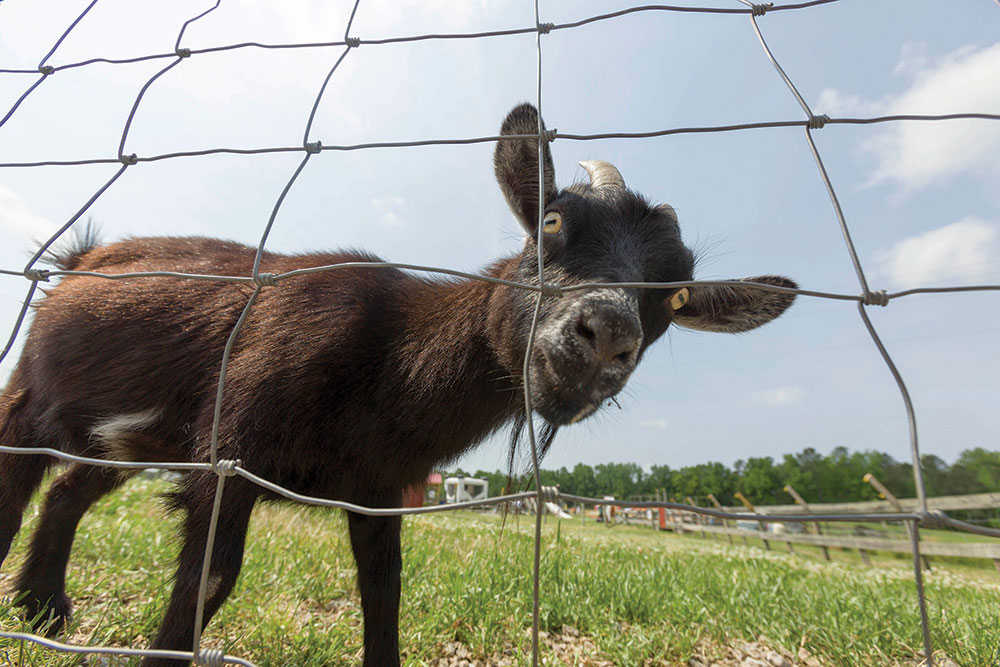 Many small NC farmers, like Michael Phillips of Phillips Farms in Cary, have worked hard to preserve North Carolina's agricultural heritage by transitioning to agritourism, inviting guests to pick-your-own fruit and pumpkins, wander a corn maze, feed farm animals, and celebrate farm life with a healthy dose of family fun.
Also visit:
DJs Berry Patch, Apex
Willow Oak Farms, Fuquay-Varina
Millstone Creek Orchards, Ramseur
Farmer Mac's Berries, Hampstead
Wildlife Sightings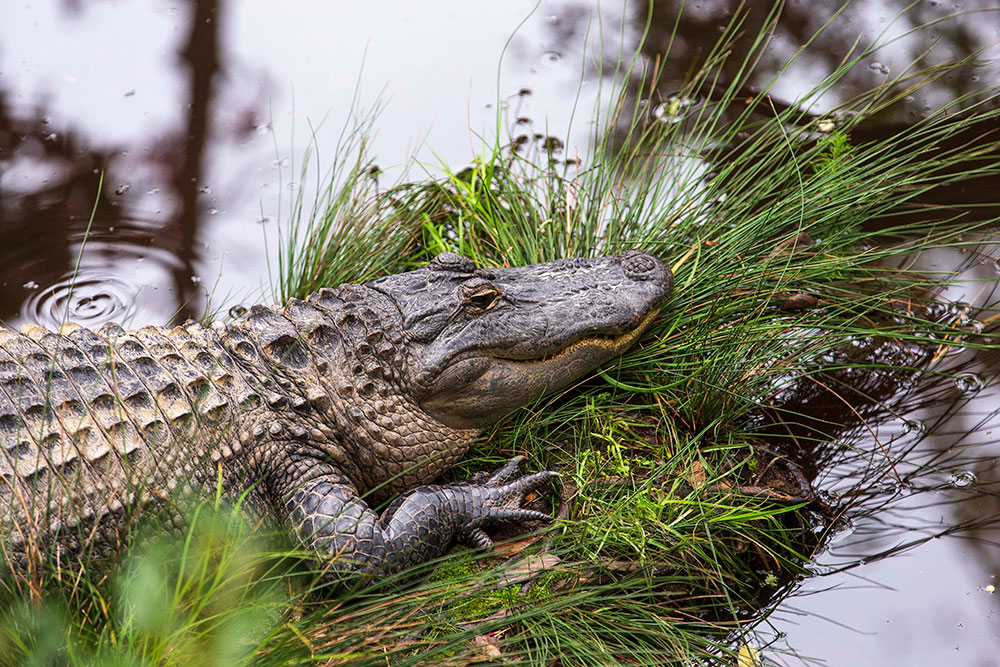 A visit to the Shallotte River Swamp Park & Outdoor Center combines adventure and ecological education. See more than a dozen American alligators in the reptile sanctuary, then hop on the Swamp Boat Eco Tour to wind through the waters of the Shallotte River Swamp.
Also visit:
Bald Head Island Conservancy, Bald Head Island
Corolla Wild Horse Tours, Corolla
North Carolina Zoo, Asheboro
Public Art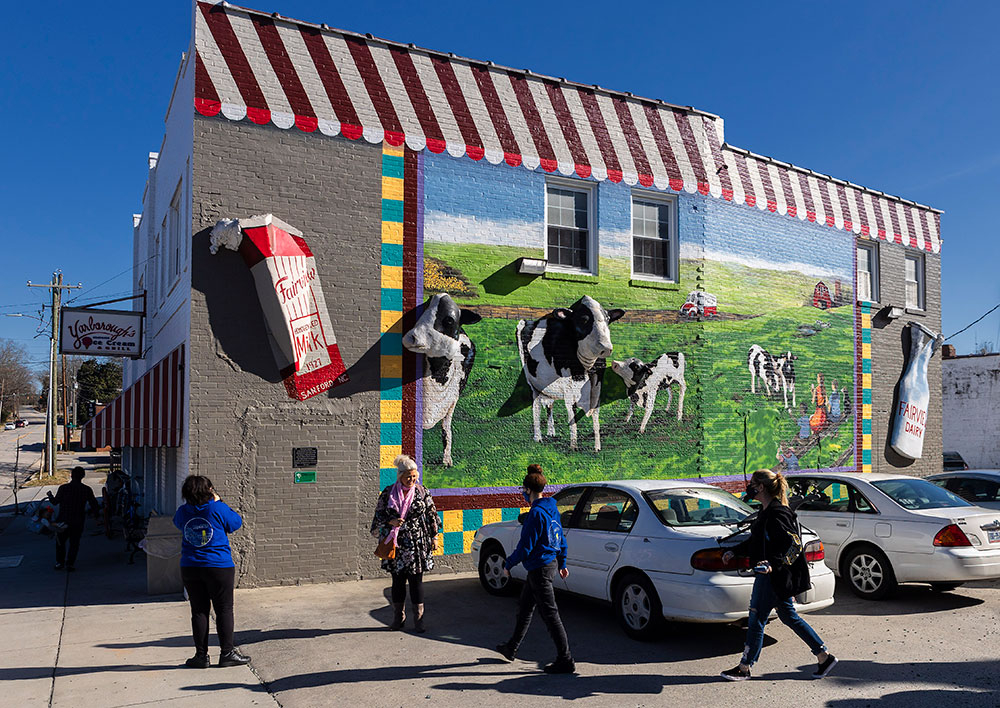 The popularization of outdoor murals has added vibrant color and personality to NC's cities and towns over recent years, often highlighting local artists. Town of Sanford historic preservation planner Liz Whitmore dreamed up a mural project to transform boring brick walls into artistic representations of the town's important historical figures and events, including the Fairview Dairy mural, at Yarborough's Homemade Ice Cream & Grill in Sanford, one of 12 murals completed for the project.
Also visit:
White Oak Greenway Tunnel, Cary
NC Museum of Art Museum Park, Raleigh
Outdoor sculptures and murals, Uptown Charlotte