Life Before Dinosaurs: The Permian Monsters Exhibit
Through September 4
North Carolina Museum of Natural Sciences, Raleigh
Step back in time 290 million years to the age before the dinosaurs. Explore vivid artwork, fascinating fossils, and life-sized models of a giant saber-toothed predator, saw-toothed shark, and many other bizarre creatures that dominated life on land and sea before the most devastating mass extinction the world has ever known.
The museum's Research Curator of Paleontology, Dr. Christian Kammerer, has traveled the globe in search of Permian fossils, uncovering several rare specimens along the way.
---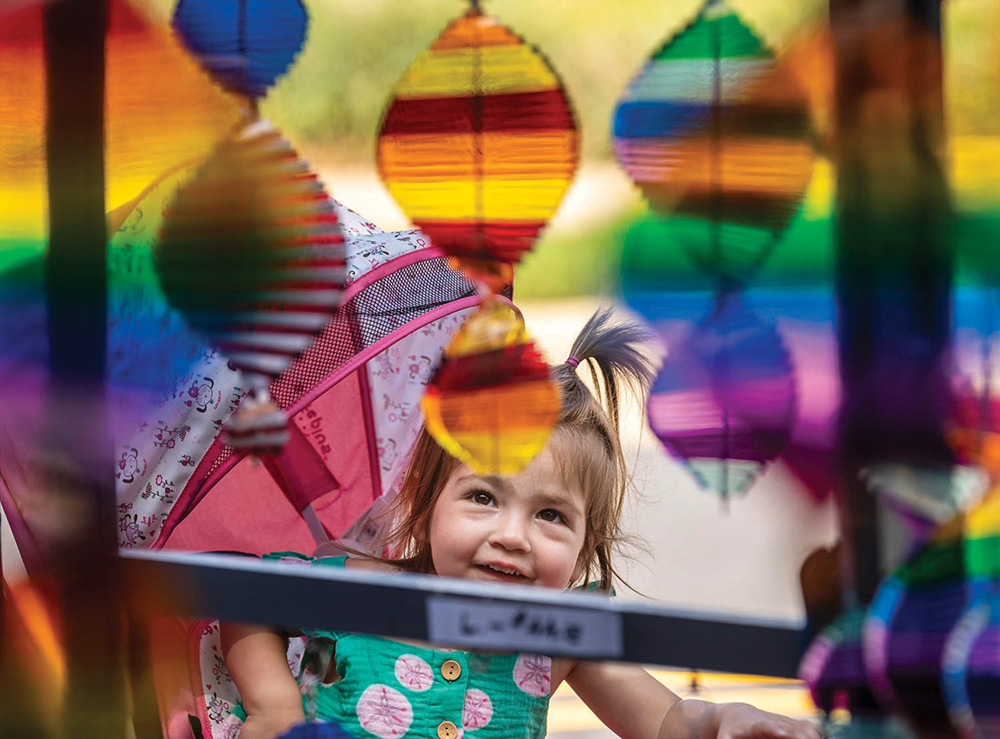 Lazy Daze Arts & Crafts Festival
August 27–28, 9 A.M.–5 P.M.
Downtown Cary
A Cary tradition since 1977, this juried craft show brings together nearly 300 artists from 16 states across the US. Stroll the streets of downtown Cary where artisans and crafters display their works. Enjoy a beer garden, interactive art activities, kids world, demonstrations from professional craftsmen, food vendors, and live entertainment.
---
Dancing with the Big Band
August 20
6:30 P.M. Dance Lesson. 7 P.M. Concert Begins.
Fuquay-Varina Arts Center
The Gerald Parker Jazz Orchestra will set your toes to tapping as they bring the best tunes of the big bands to Fuquay-Varina. Come early for a dance lesson and stay to listen to the lively swing-era music.
---
Night Nation Run
August 27
6:30 P.M. Pre-Party Begins. 8:00 P.M. Race Starts.
Koka Booth Amphitheatre
Part music festival, part fun run, the Night Nation Run 5K course has live DJs, light shows, bubble zones, and selfie stops along the way. Save some energy in those legs for the main stage after party — dancing, fog, confetti, giveaways, and a surprise headliner DJ.
---
African American Cultural Festival
September 3–4, 1–7 P.M.
Duke Energy Center for the Performing Arts Parking Lot
The African American Cultural Festival of Raleigh and Wake County is an annual celebration of African American culture as expressed through art, music, food, and community. For more than a decade, the festival has connected diverse people and families from across our region with local, national and international artists, performers, food vendors, and area business owners and local media outlets.
Festival highlights include the Art Gallery Walk, Creativation Station for kids, and vendor marketplace.
---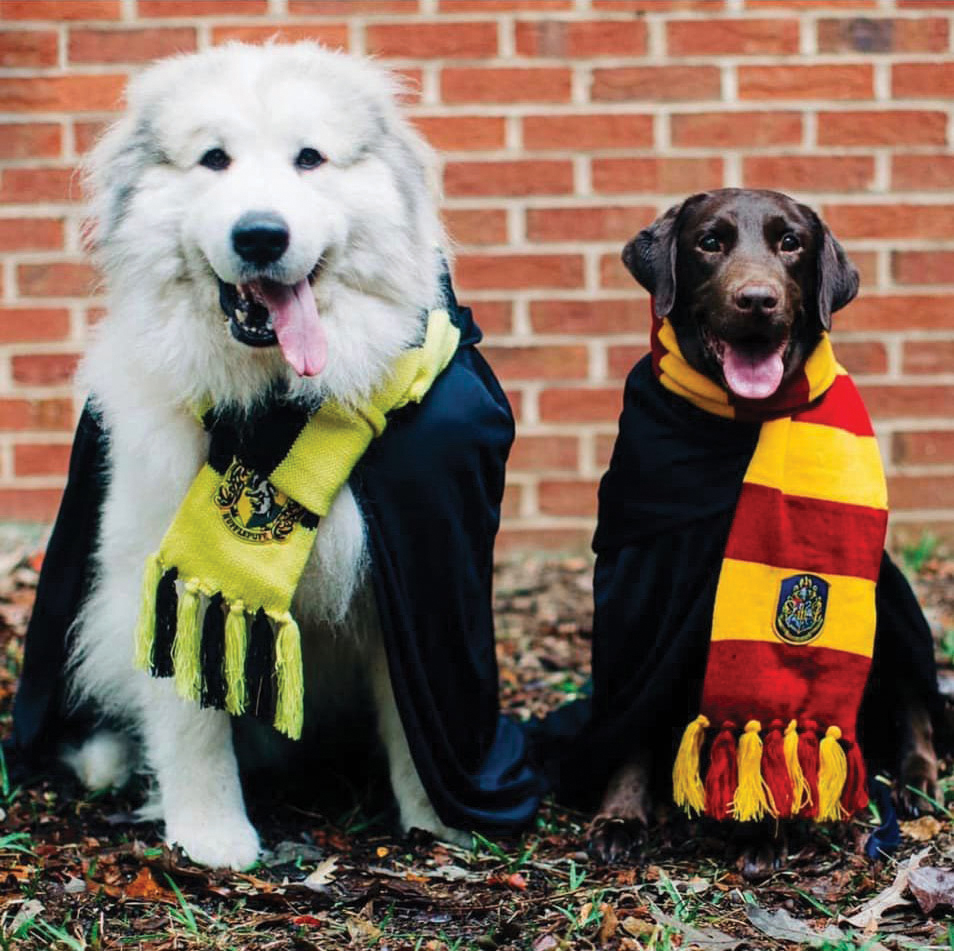 2022 Canine Con: "Harry Pawter"
September 17, 9 A.M.–Noon
Sugg Farm Park
Dress your four-legged friends for a magical day of witchcraft and wizardry to celebrate the end of summer's dog days with agility course demonstrations, local animal rescues, pet-friendly businesses, food trucks, and microchipping opportunities.
---
Peter & the Starcatcher
September 8–10, 7:30 P.M.
Fuquay-Varina Arts Center
This wildly theatrical, Tony Award-winning adaptation retells the century-old story of how a miserable orphan comes to be The Boy Who Would Not Grow Up (you know him as Peter Pan). From marauding pirates and jungle tyrants to unwilling comrades and unlikely heroes, Peter and the Starcatcher playfully explores the depths of greed and despair, and the bonds of friendship, duty, and love.
---
Casino Night
September 23, 7–10 P.M.
12 Oaks Outdoor Tent
Holly Springs Chamber of Commerce hosts a roaring good time at 12 Oaks with Casino Night. Mix and mingle with the local business community and take a chance on fun card and dice games.
---
Bluegrass Live!
September 30–October 1, 5–9:30 P.M.
Red Hat Amphitheater & Downtown Raleigh
Don't miss the world's largest free urban bluegrass festival returning to downtown Raleigh. The International Bluegrass Music Association's annual two-day festival takes over Fayetteville and the surrounding streets with live music, vendors, an art market presented by Artsplosure, and an exhibit hall. Main stage performances at Red Hat Amphitheater begin at 5 p.m. each day and include Della Mae, Twisted Pine, Sierra Hull, and many other bluegrass legends.
---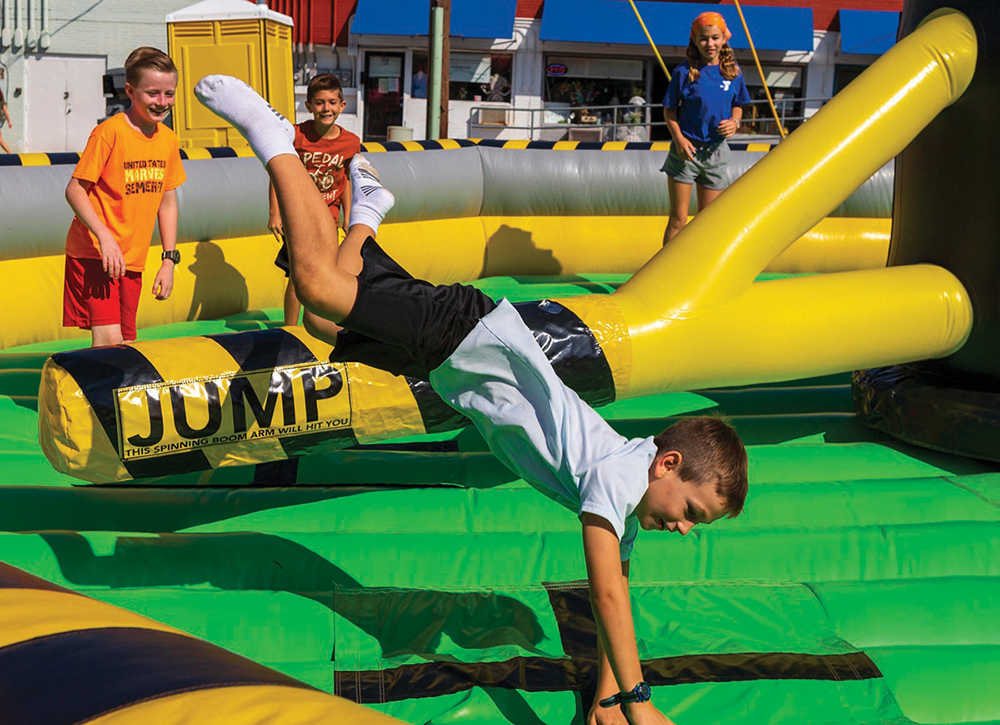 Celebrate Fuquay-Varina
October 1, 10 A.M.–4 P.M.
Fuquay's fall festival is back, with live entertainment, local vendors, craft beer, and a free kids zone. Don't miss the Artist Village showcasing original work from local artisans and craftspeople.