Downtown Holly Springs newcomer Bep Vietnamese Kitchen serves a mouthwatering menu of traditional pho, noodle bowls, and banh mi; however, the impressive drink menu merits a visit all on its own.
Iced fruit teas, traditional milk teas, fruit smoothies, and Vietnamese coffee are thirst-quenching treats for hot summer days.
"The fruit teas are very refreshing," says TK Nguyen, one of the owners of Bep.
Green tea is the base of all fruit teas, then fruity flavorings like strawberry, mango, or green apple are added. Customers can select the amount of ice and level of sweetness.
Adding one of the three unique toppings — boba, jelly, or pudding — is highly recommended. "The popping boba is the most popular," says Nguyen. Boba pearls are made in-house daily from tapioca starch in flavors including strawberry, mango, and lychee. The texture is slightly chewy, and the pearls burst in your mouth.
Imported green tea provides the base for the signature Strawberry Lemonade, to which strawberry and lemon flavorings are added. Top with strawberry popping boba and you've got summer in a glass. Boba teas are served with wide straws that allow the beads free passage.
Experiment with other signature flavors such as The Hulk, flavored with green apple and kiwi, or the Dirty Milk Tea with brown sugar syrup and a black tea base.
Bep Vietnamese Kitchen
The Block on Main
300 South Main St., Holly Springs
(919) 285-2477
bepnc.com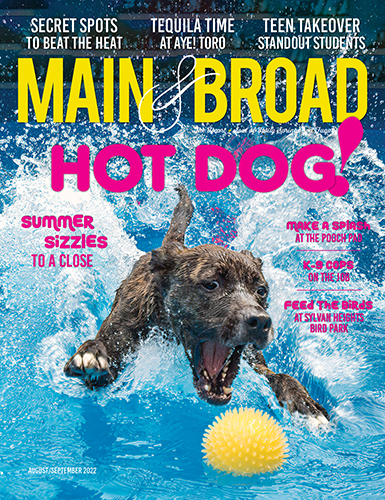 Dig In & Drink Up: Strawberry Lemonade Boba Tea From Bep Vietnamese Kitchen