For Kids
The Playhouse Children's Museum
 Fuquay-Varina
Tucked in the Broad Street Market shopping center, The Playhouse Children's Museum welcomes families to explore imaginative play in their themed "houses." There's a hospital, grocery store, construction zone, and farm, each outfitted with realistic props, such as crutches and a cash register, providing hands-on play opportunities.
The facility is bright, clean, cool, and small enough that caregivers can supervise children easily throughout.
"Children are engaged the entire time, but it's not overwhelming or overstimulating," says Challyndel Slaughter, mom to Victoria and employee at The Playhouse. "(Children's) attention is on their imagination and their ability to play."
The fun is geared toward youngsters ages 12 months to 8 years old, with the sweet spot being toddlers and preschoolers.
Visitors can build — and topple — their own structures in the construction area, or ride bouncy farm animal toys to and fro.
"Get away from electronics and nurture social-emotional skills making new friends," says Ginny Iddins, the museum's special events coordinator.
1520 Broad St, Fuquay-Varina
(919) 902-7244
theplayhousemuseum.com
For Kids
Farm Play Area at Willow Oak Farms
Fuquay-Varina
Just outside of Fuquay-Varina, Robin and Jeff Johnson are creating an agritourism destination that honors the area's farming roots.
The third-generation family farm still operates growing primarily soybeans and small grain, but recently added an ice cream shop and indoor play area to cultivate a destination where visitors can experience an agricultural setting.
"The play area is all farm themed, to educate visitors about farm life." says Robin. "To show people that food doesn't always come from a grocery store."
The centerpiece is a giant John Deere tractor replica. A lemonade stand, veterinarian's office, chicken coop, grocery store, and universally popular Korn Krib surround it.
Everything was custom built, including the obstacle course and climbing wall positioned in the back corner, which appeals to elementary-age visitors.
The play area has been such a hit, Johnson plans to add a themed preschool class with farm chores, music, and play later this year.
Make sure to check out the outdoor play area, as well, including a playset, giant sand pile, and a few farm animals to say hello to.
The Scoop at Willow Oak Farms ice cream shop neighbors the play area, and caps off a visit with a sweet ending.
Editor's note: The play area is in an indoor barn that is not climate controlled. Arrive early, when temperatures are cooler.
1530 Lafayette Road, Fuquay Varina
(919) 285-5564
willowoakfarms.net
For Teens & Families
Whole Brain Escape
 Apex
Apex residents Heather and Rafael Chandler opened Whole Brain Escape in 2019, transitioning out of careers in the video game industry to create a collaborative, in-person problem-solving experience.
"It's a real-life adventure. You read clues and work together to solve puzzles and build relationships," says Heather. "It's really fun to see how other brains think. There are many different ways of looking at puzzles," she adds.
Whole Brain Escape offers four escape room challenges, as well as many at-home Escape Room in a Box experiences, which the couple created during the early months of the pandemic, when in-person adventures were closed.
Adventurers can choose to get locked in the 1980s, escape a supervillain's lair, hunt for a mystic orb, or face down a mad scientist — each adventure dreamed up by Rafael.
Some puzzles require keys; others utilize numbers or symbols. Teams can work together or split up to tackle the clues.
"Whether you win or lose, people walk out energized, talking about how they solved each puzzle, and 'wasn't it cool when," and 'that was fun when …'" says Heather.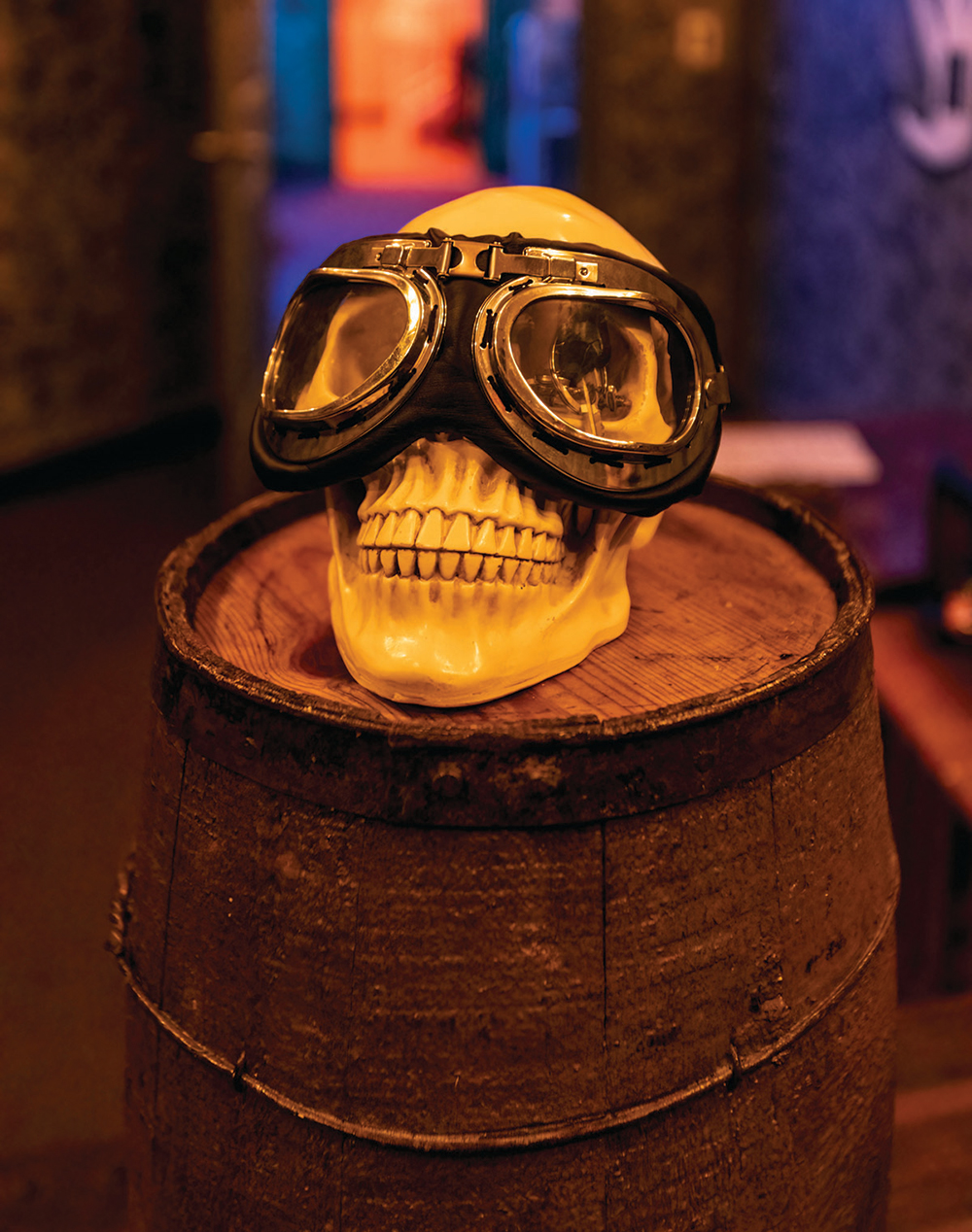 The escape rooms are designed to challenge adults and are recommended for ages 12 and up, but there are plenty of exceptions, Heather says.
"It's a great three-generation activity: parents, kids, and grandparents. There is something for everybody," she says.
Rooms are not dark or scary, and participants are never really locked in. Assistance is available via walkie talkie if needed.
410 Upchurch St. Apex
(919) 355-2714
wholebrainescape.com
For Groups
Private Theater Rentals at Paragon Theaters
Cary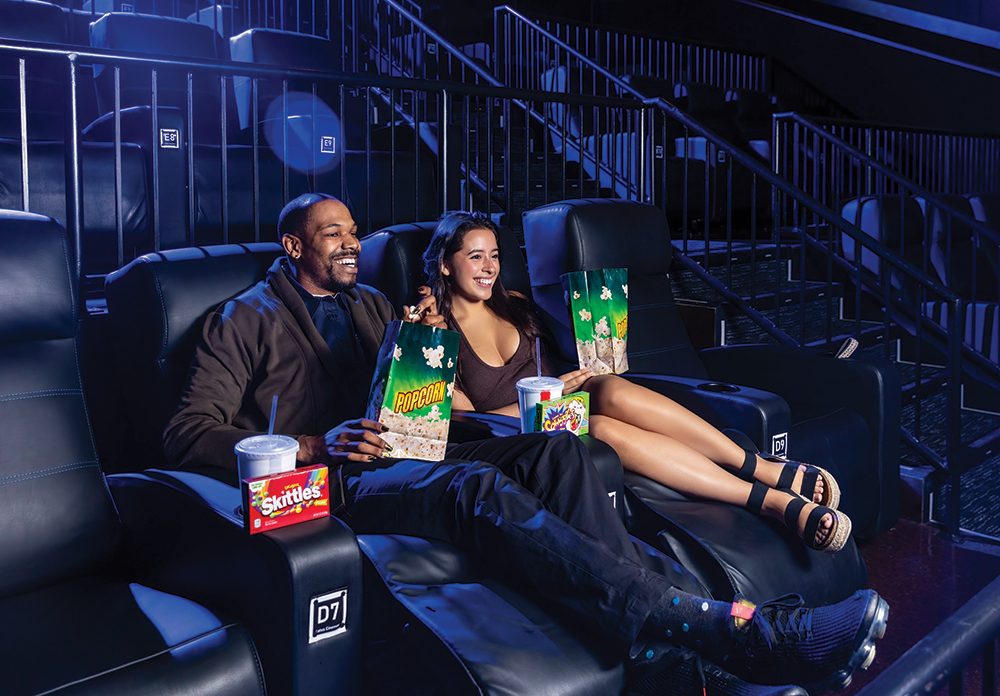 Paragon Parkside Theaters + Axis15 Extreme + Penny Lanes in Cary rents out theaters starting at $400, which might sound steep until you consider how easily that can be split among your friends, classmates, extended family, and more.
Prices depend on the date, time, movie, and number of people, but theater rental has no minimum attendee requirement.
"I believe that Covid has caused a lot of concerns in the community, and being able to know you can have a private theater rental, and only have your group of people in there to view the movie, gives a sense of protection from the outside," says Ashley Dreps, sales/event manager at Paragon. "We clean and sanitize the theaters before and after (private rentals), so there is that part of the cleanliness that I believe also attracts the guests!"
After the movie, Paragon also offers bowling, an arcade with competitive games, a bar and restaurant serving craft beer, and more.
1140 Parkside Main St., Cary
(919) 234-5200
paragontheaters.com
For Families & Friends
Gamer's Geekery & Tavern
Cary
Tucked away on the second floor of the MacGregor Village shopping center in Cary, Gamer's Geekery has been harboring an extensive collection of board games since it first opened as a retail-only location in 2013. From the beginning, owner Lance Shrader dreamed of eventually adding a restaurant and a bar. In August 2019, the dream became a reality.
"Nowadays we're all on our phones or focused on work or things like that, and when you come in here, you feel at home," says Allison Laidlaw, the bar manager at Gamer's Geekery. "You grab a board game. You play with your family. You get delicious food, a good atmosphere, and great bartenders. We like to get to know our regulars and what they order and things like that."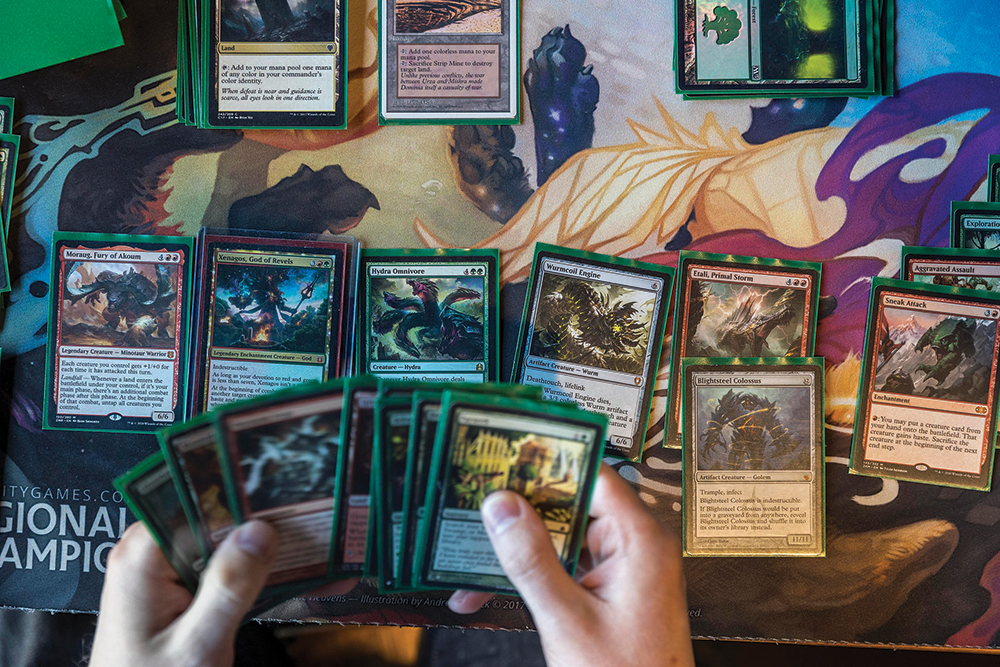 For $10, customers can reserve a table for the day and play as many games as they want — and with approximately 530 board games on the shelf, the choices are endless. Popular games include Catan, Ticket to Ride, Terraforming Mars, Werewolf, and (of course) Monopoly.
On Wednesdays, parents can bring their small children in for a game of Connect 4 or Guess Who? while the older kids participate in the Youth D&D Adventures League (ages 8–14). Other themed nights include MtG (Magic) Commander Nights on Mondays, adult D&D on Thursdays, and Tuesday night trivia once a month.
"I just truly enjoy seeing people connect again, especially after Covid. Regulars come in all the time, and they light up when they walk in the door," says Laidlaw.
107 Edinburgh S. Drive, #213, Cary
(919) 650-2366
carygametavern.com
For Adults
Tapline Craft Beer and Wine Bar
Holly Springs
A modern-day "Cheers" — that's the vibe Jessica Libecap and her husband Justin wanted when they opened Tapline Growler in Holly Springs a half-dozen years ago.
"We hoped for lots of regulars and local people making friends when they are here," says Jessica. The Libecaps sold the business to new owner Sean Powell about three years ago, but Jessica still works as the bar manager, stocking the establishment with a NC-centric lineup of craft beer.
"We always have five IPAs, a pilsner, a cider, a lager — all styles covered. We like to bring seasonal freshness; we rotate taps and do not like to repeat. But it's not necessarily the beers you can find here in the backyard," Jessica says.
Self-proclaimed "beer guy" Carlos Manriquez, from Fuquay-Varina, visits Tapline for its unique selection. "They get stuff I've never had before, and you can't get it at the (grocery) store," he says. And he loves the "Cheers"-esque atmosphere: "Everyone is welcome. Everybody talks to everybody," he says.
About a year ago, Tapline expanded its footprint, adding more seating and entertainment options, including shuffleboard and arcade games. "It's brought in lots of new people," says Powell, the owner.
A weekly running club (all paces welcome), music bingo, and frequent food trucks continue to entice in neighbors and friends.
110 Kentworth Drive, Holly Springs
(919) 762-7329
taplinegrowler.com