We love to show our clients how to do more with less, especially as the seasons change. For a fresh take on fall fashion, we focused on three unique pieces (a bright blazer, matching two-piece set, and a faux leather shirt) styled in different ways — an easy way to emphasize versatility and variety in your wardrobe.
Building a wardrobe with a wide variety of mix-and-matchability means you don't need a million things in your closet. Using the same piece over and over can be challenging, but doesn't have to be boring!
Signature Piece: Matching tank and wide-leg pants
Styled for: Shopping or running errands
While you're on the go, comfort is key. Pair set with sneakers, a layering jacket, and oversize tote to stash any purchases.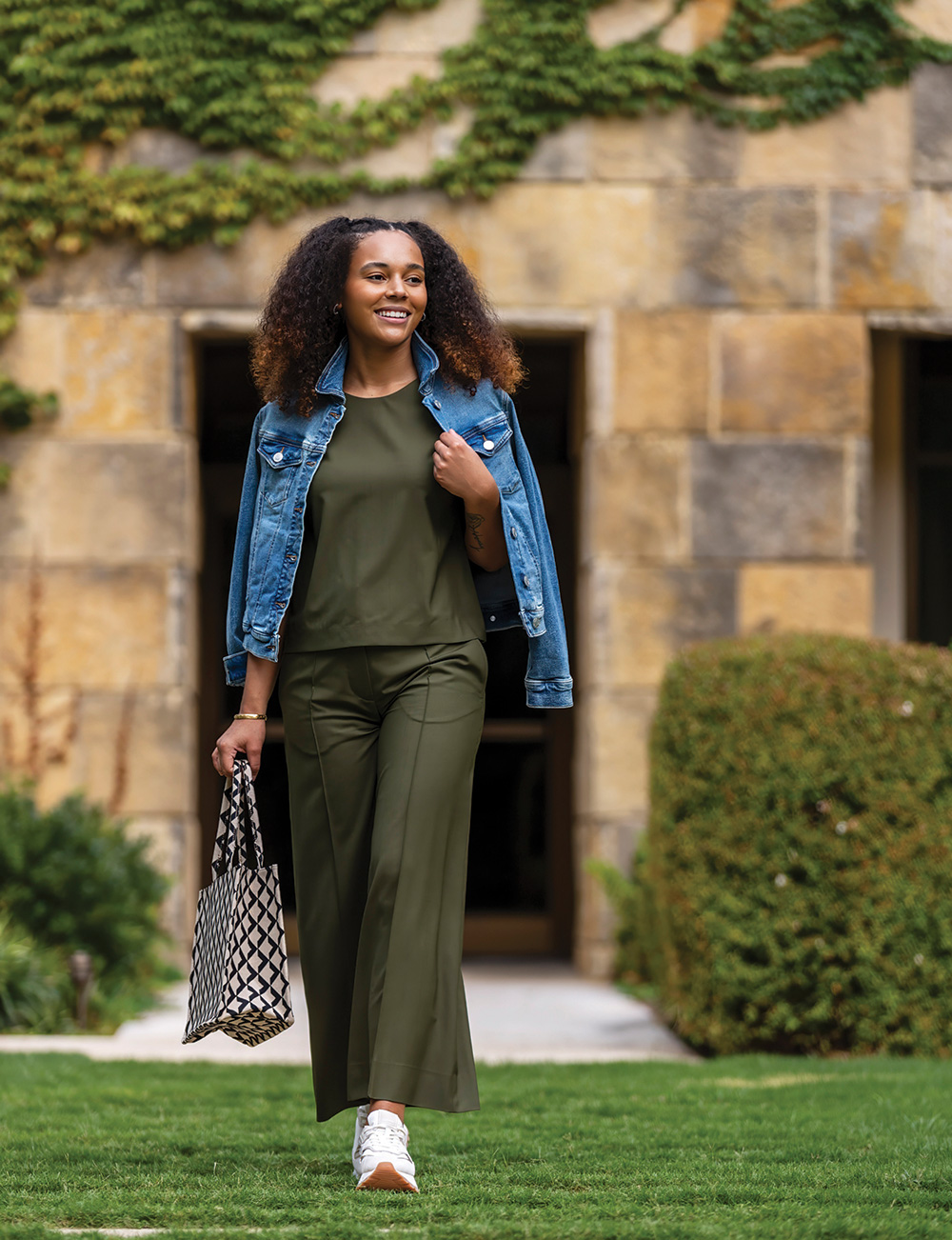 Styled for: Business casual
A classic Oxford shirt becomes unexpected layered under the tank. Sneakers with elevated details are still office appropriate.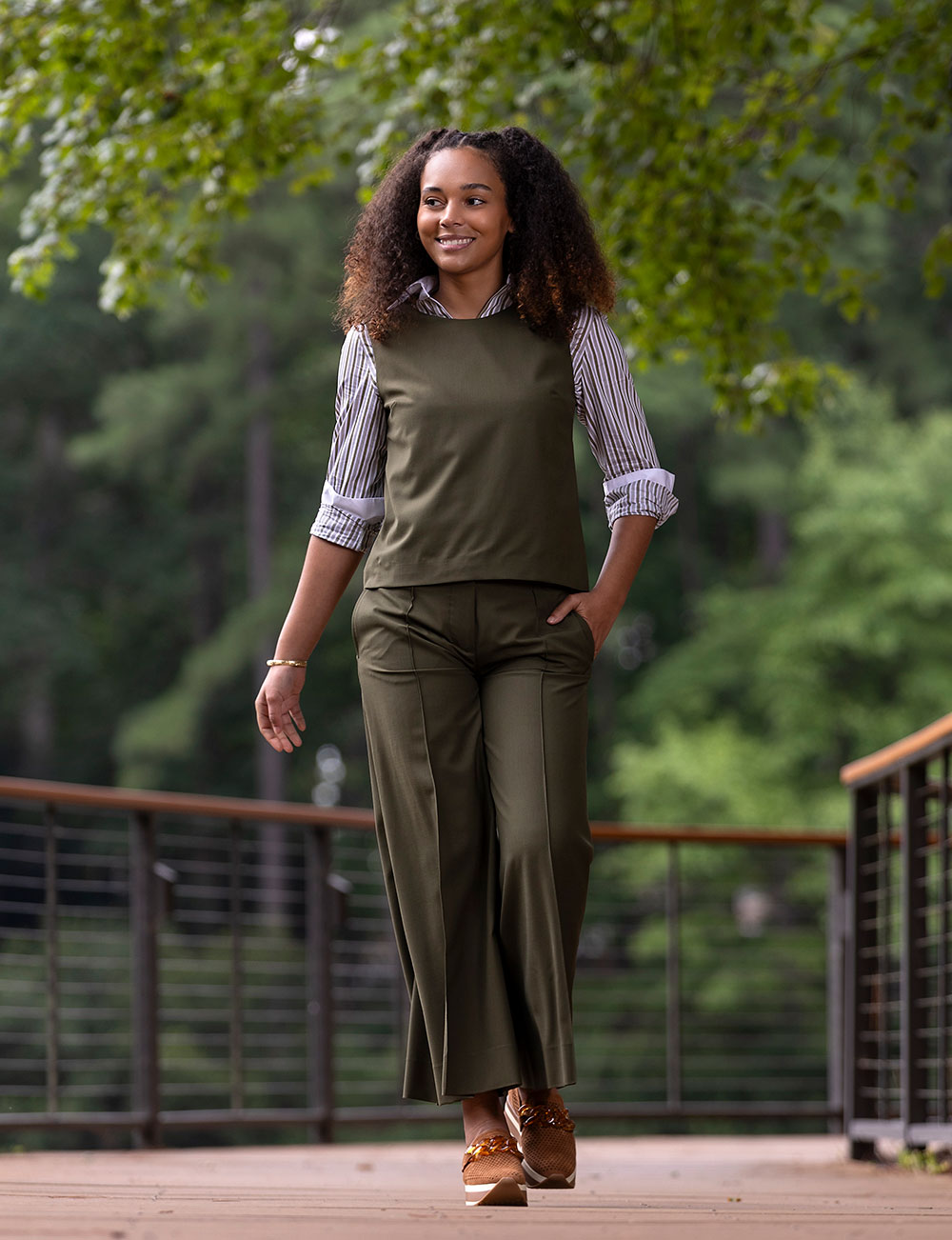 Get even more use out of this combo by breaking up the set.
Signature Piece: Blazer
Styled for: Daytime casual
Versatile white denim provides a blank canvas for all-out-orange on top. Tone-on-tone color is fun and fashion forward for coffee dates and casual meetings.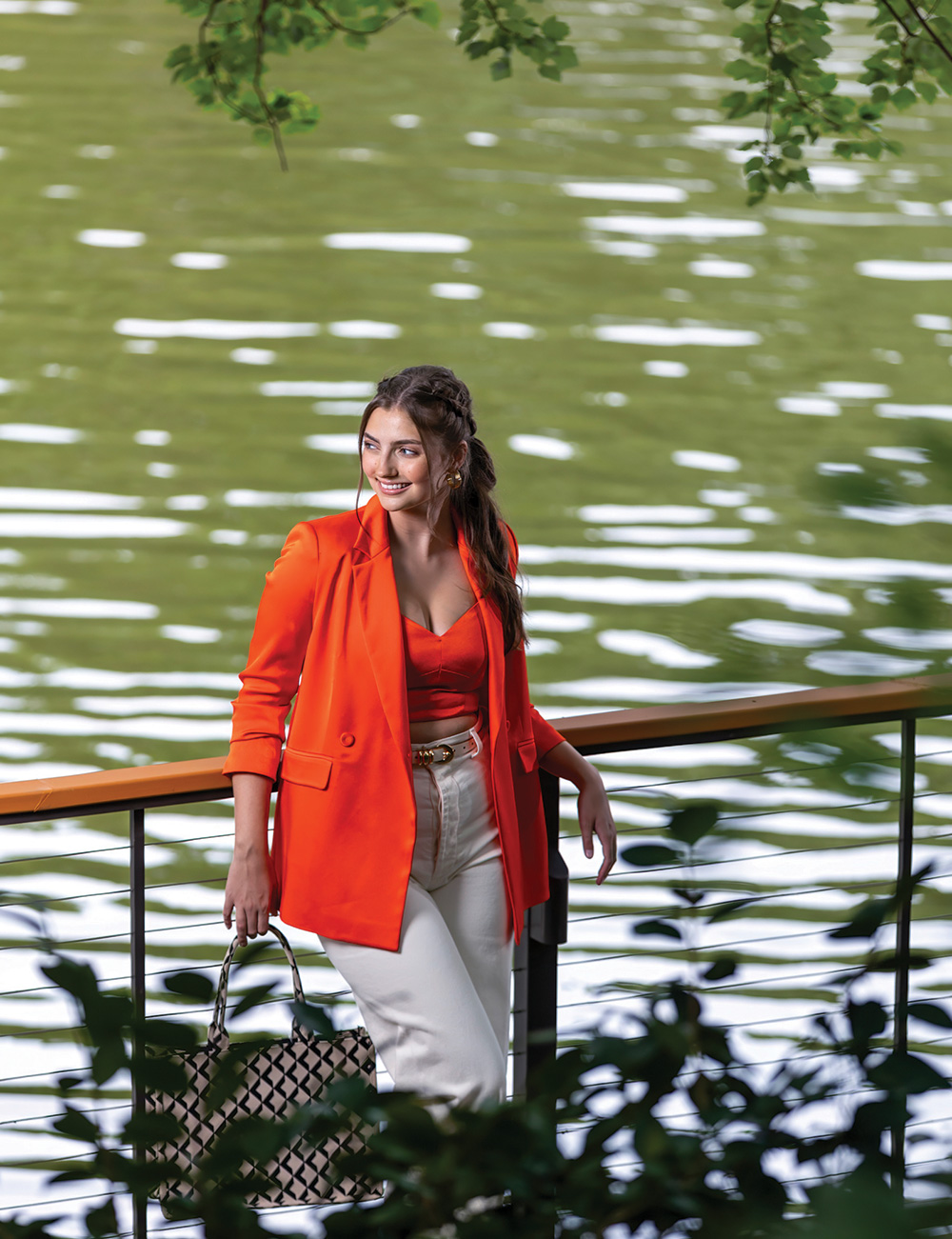 Styled for: Date night
The blazer adds a pop to an otherwise sultry date-night look, and keeps the chilly evening at bay.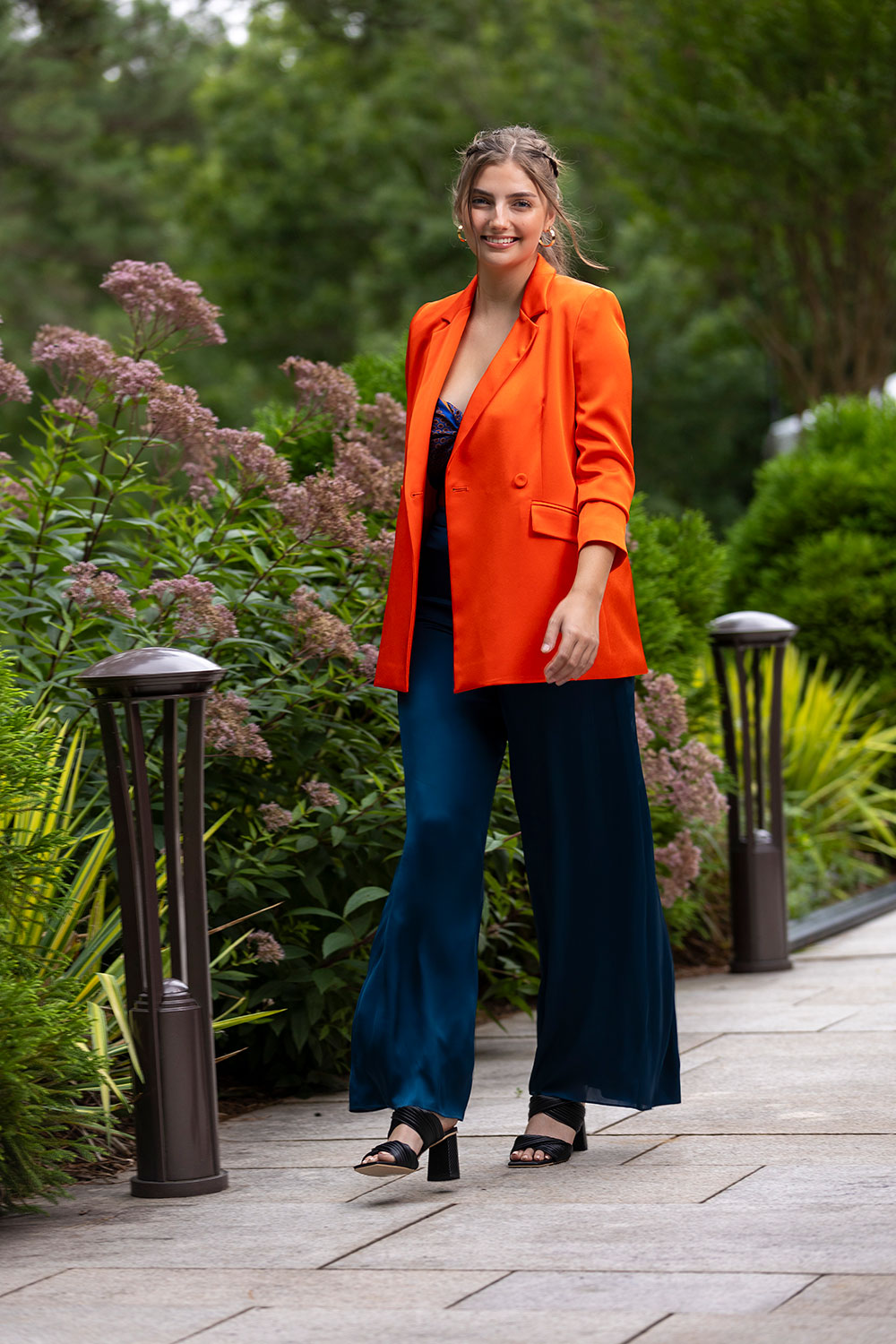 Signature Piece: Faux leather shirt
Drinks with friends
Rich, caramel brown is one of fall's top shades, and easily pairs with other neutrals like black and soft white.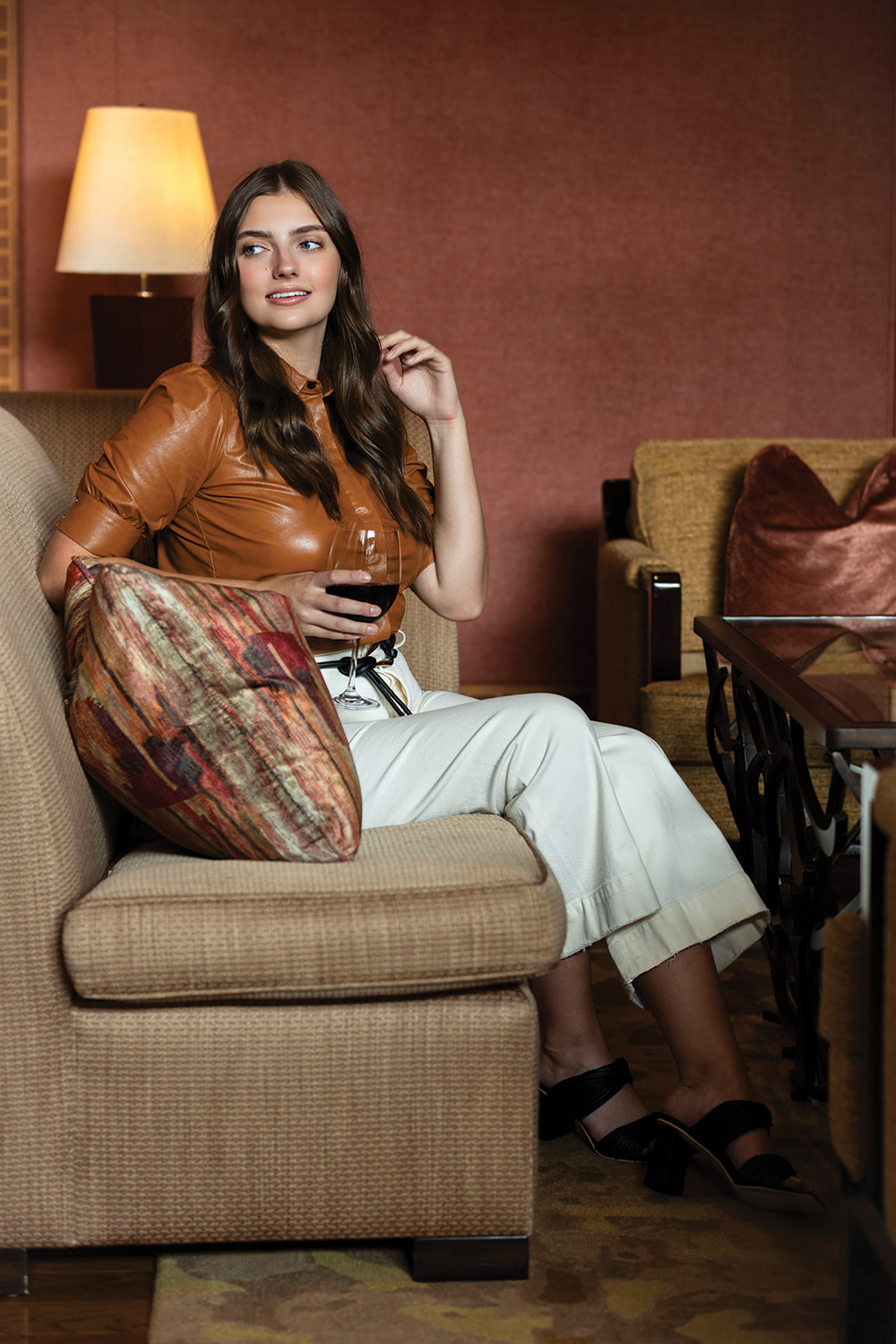 Confident professional
Luxe accessories, like gold hoops and knee-high boots, deliver extra polish to a classic ensemble.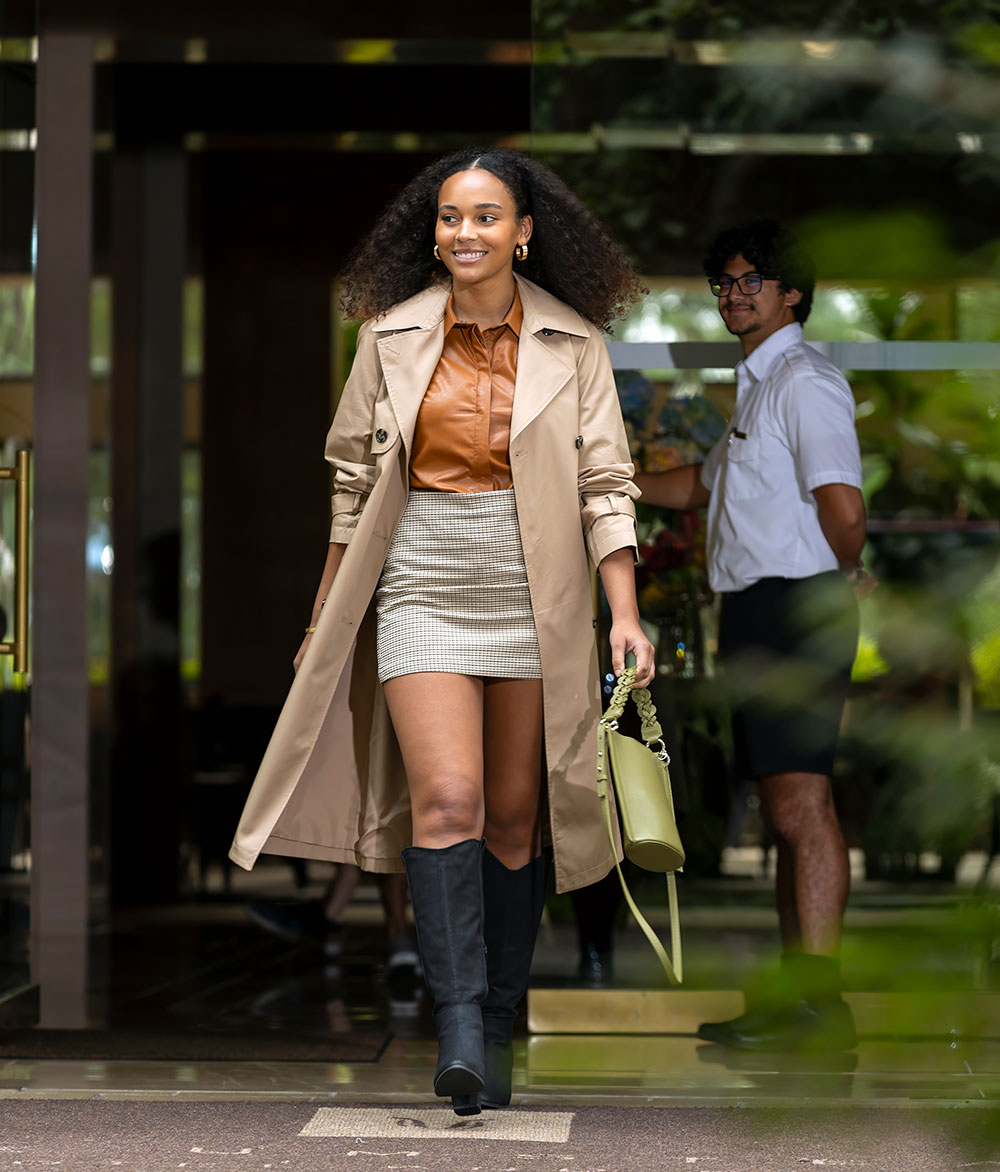 Sophisticated travel
Cargo pants (extra pockets for travel essentials!) stay sophisticated when paired with dressy boots and a blouse.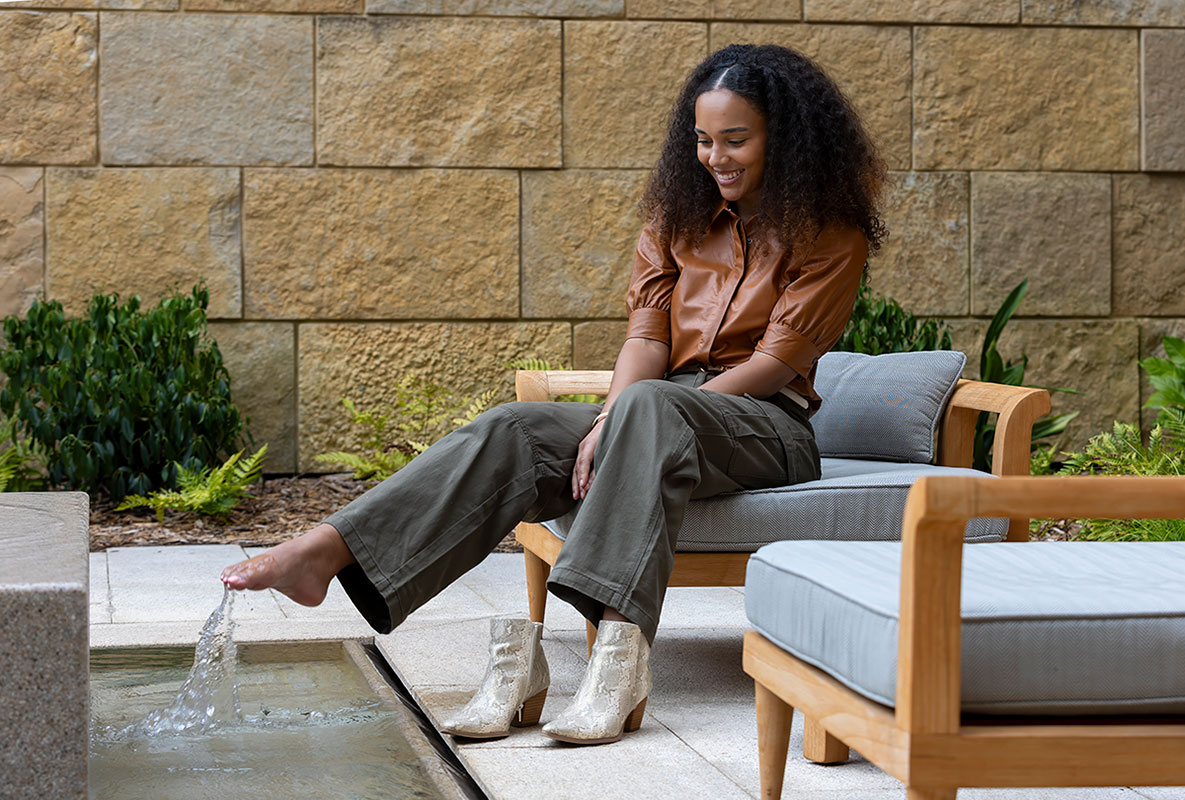 Where to Shop:
Clothing was sourced from local and national boutiques, including the red-orange blazer and olive green set from Dress Code Style in Raleigh, and the faux leather shirt from Charlotte's North Hills.
Other sources include H&M and Express.
Charlotte's
4350 Lassiter at North Hills Ave., Raleigh
charlottesinc.com
Dress Code Style
2603 Glenwood Ave. #171, Raleigh
dresscodestyle.us
Special Thanks to:
The Umstead Hotel & Spa
Taylor Bullock and Sarah Kleckley, Directions USA
Abigail Gilmore, DryBar
About Refined by Theresa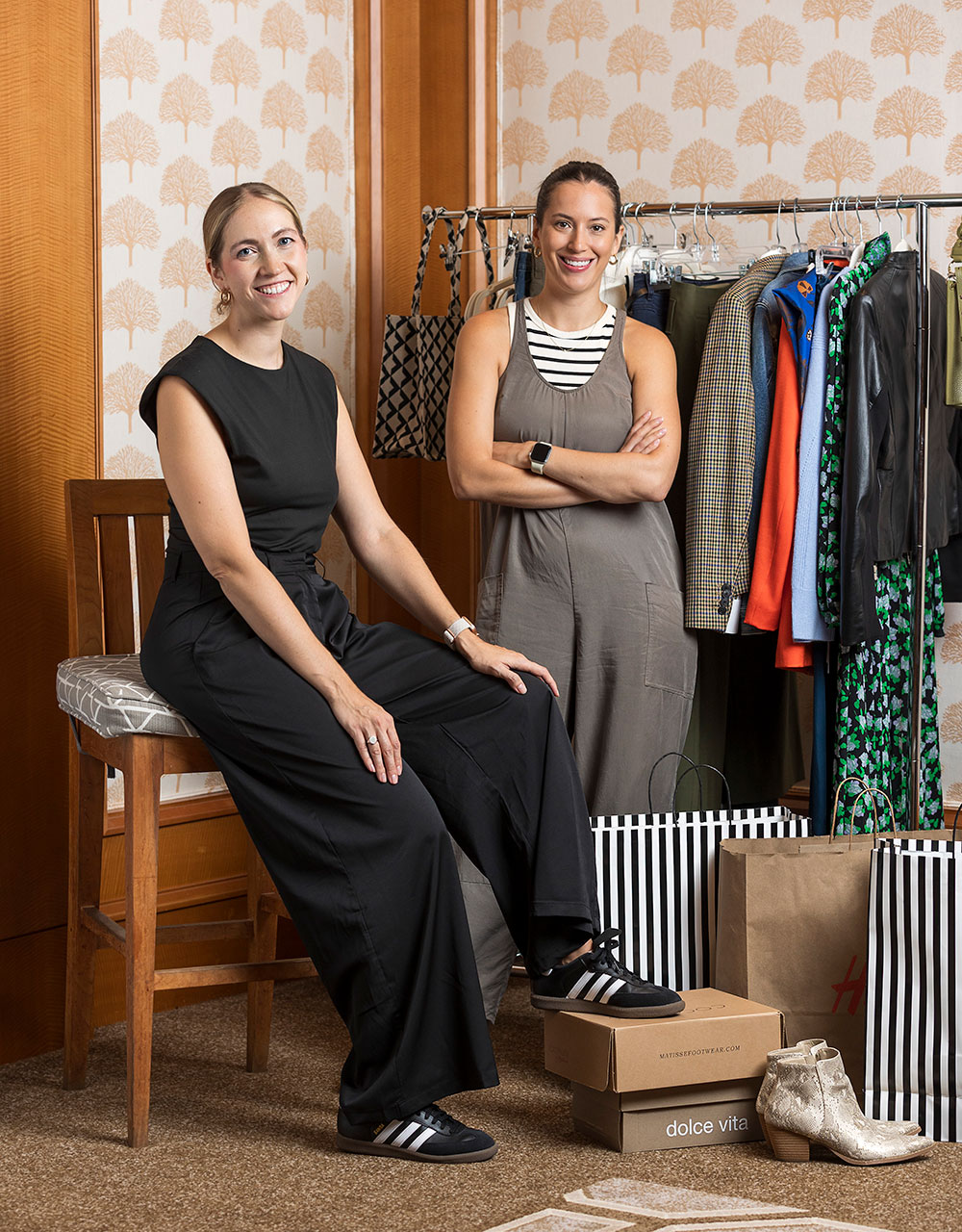 "We offer a selection of both in-person and virtual styling services," says Theresa Jean, owner of Refined by Theresa. "Our most basic service is something we call Style Identification, where we work together to establish a cohesive, lifestyle appropriate, unique, and individualized style for you."
Other popular services include a Closet Audit, for clients who have a "closet full of clothes, but nothing to wear," and a Luxury In-Home Shopping Experience, designed to build a wearable, mix-and-matchable, customized capsule wardrobe.
"I witnessed how transformative clothing can be, and I wanted to show others how they can use their clothing as a tool to improve their lives," says Jean, who opened the business in 2018, and added friend and fellow stylist Lauren O'Brien in 2021.
"So many of my clients come to me during a very transformative period in their life — a career change, divorce, a recent birth, or during a big move. I get to help make that transition a little more fun and positive, and I love being able to play a part in these major life events," she says.