It could be considered ironic for a brewery concept conceived during Covid to be based on global travel. Then again, the lack of travel opportunities during that time likely reminded Holly Springs residents Chris and Kelly Gallagher just how important new places, people, and experiences are.
"Anywhere you go, sharing a drink with locals is one of the best ways to understand and appreciate and connect with other people," says Chris Gallagher.
The Gallaghers' craft brewery, Local Time Brewing, opened in Holly Springs Village District in April.
"We hope this space becomes a place for people to share their own stories about where they go and what they experience," he says.
Storytelling is an important component of Local Time's brews, as Gallagher and Brewer Devin Singley draw on history, geography, and native ingredients to develop beers that reflect locations around the globe — "Making the world less daunting and divisive," says Gallagher.
Local Time's Columbia West-Coast IPA is one example. Its name references the Columbia River, which runs through the Pacific Northwest states of Washington, Oregon, Idaho, and others.
"It's a classic West Coast IPA, a good representation of that corner of the country," says Gallagher. "And very smooth for 6.4% ABV."
Internationally inspired recipes include unique ingredients, such as spices from Vietnam, hops from New Zealand, or coffee beans from Venezuela.
Later this year, watch for a Christmas ale featuring lingonberries, inspired by the Gallagher family trip to Rovaniemi, Finland, a town on the edge of the Arctic Circle considered the official hometown of Santa Claus — the adventure that sparked the idea of beer brewed to reflect the essence of a destination.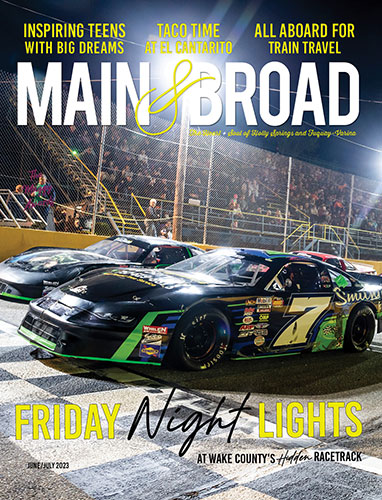 Dig In & Drink Up: Columbia West Coast IPA