Despite what our favorite satire columnist, Fuquay-Varina Memes, might tell you, the town of Cary is a great destination for a charming weekend staycation.
Much like Holly Springs and Fuquay-Varina, progressive revitalization of Cary's downtown has been ongoing for many years (and continues with a seven-acre park currently under construction), resulting in a flourishing district full of options for drinking, dining and fun. Enjoy a weekend away from it all, that's just down the street.
STAY
The Mayton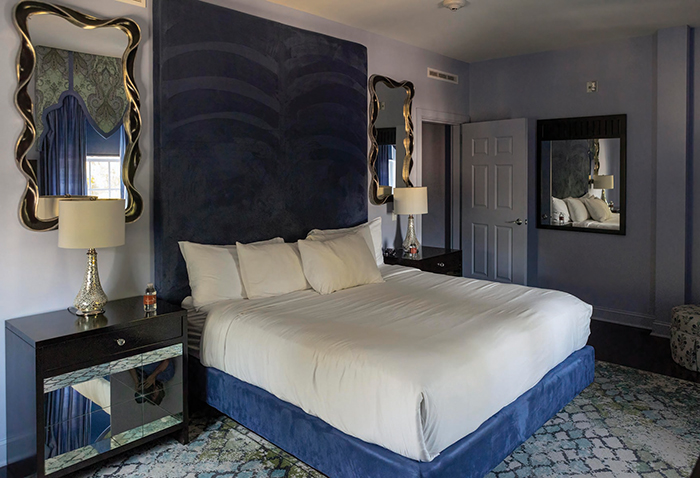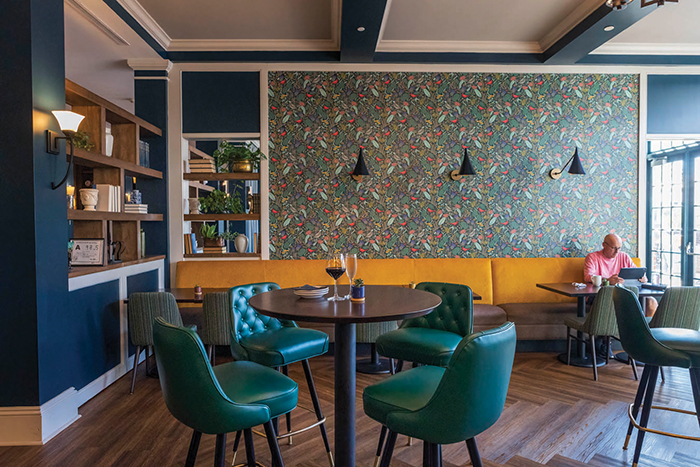 Downtown Cary's 45-room boutique hotel was recently refreshed and rebranded under the new ownership of local hospitality company Early Bird Night Owl. Updates to the property's gathering spaces, guest rooms and restaurant emphasize comfort and familiarity with unique decor, vibrant colors and charming details, like the bar area's custom wallpaper featuring native bird species.
The hotel's restaurant, renamed Peck and Plume, features an updated menu that incorporates international influences, such as Indo chili shrimp with sambal, roasted cauliflower with harissa hummus, and grilled pork chop with tamarind and baked field peas.
The Mayton's central location on Academy Street offers a picturesque setting and easy walkability to Cary's downtown delights.
ALSO CONSIDER: Airbnb rentals. As downtown Cary's appeal grows, so do the short-term rental options. From a remodeled 1927 cottage to a modern glam townhouse, walkable downtown rental lodgings offer unique charm and room to spread out.
PLAY
Fred G. Bond Metro Park
Recreational options abound at Cary's 310-acre park, just a 10-minute drive from downtown. Rent a boat from the Boathouse and paddle around Bond Lake, or hike one of the many trails. The two-mile Bond Park Lake Trail offers lake views along the shoreline and a mix of paved and natural trails.
From Bond Park you can also connect to several sections of Cary's greenway, including White Oak Creek Greenway and Black Creek Greenway.
Mural Scavenger Hunt
Cary boasts a handful of murals within its downtown district alone. From a historic tour in "Cary Then and Now" to the graphic X on the side of Crosstown Pub, try to spot them all on your strolls through the downtown streets. One of the newest murals, adorning the tunnel on the White Oak Creek Greenway, requires a farther trek, but is worth the effort. Artist Lisa Gaither partnered with the town of Cary to turn a stark wall into a vibrant representation of nature, completed in 2020.
"Not everybody goes to galleries or museums, so it's just everyday life, just for people to enjoy art. I really love public art," says Gaither.
Editor's Note: Our friends at Cary Magazine published a detailed look at murals in Cary and Apex. Read more at carymagazine.com/features/wall-to-wall.
The Cary Theater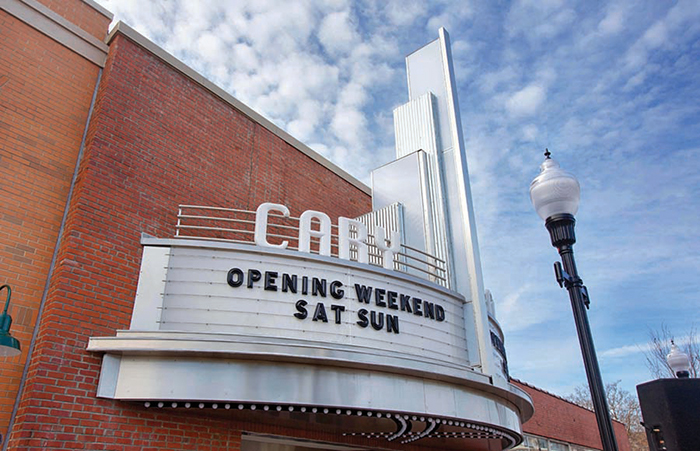 At The Cary Theater you might not find the newest blockbuster movie release, but you will find screenings of notable classic and indie films that defined their genres peppered in with seasonal favorites. The theater also hosts Beyond: The Cary Film Festival annually, debuting dozens of independent short films paired with topical workshops.
| | |
| --- | --- |
| | ALSO CONSIDER: A hike through Hemlock Bluffs Nature Preserve, pictured above, or a luxurious treatment at The Umstead Spa. |
DINE
Esteamed Coffee
Start the day with coffee supporting a cause inside the renovated 1940s yellow cottage on Academy Street. Esteamed Coffee employs individuals with disabilities, creating meaningful job opportunities in an underemployed population and sense of community among its volunteers, employees and customers. Iced and hot coffee drinks and tasty pastries (including some gluten-free) jolt the day awake.
Di Fara Pizza Tavern
Di Fara Pizza Tavern has a long history in Brooklyn, New York, opening there in 1965 and receiving numerous accolades from celebrity chefs and news media. Lucky for us, the owners wanted a change of pace and moved to Cary. Now, Di Fara Pizza Tavern dishes up pizza and calzones with toppings like soppressata, porcini mushrooms, pancetta and sun dried roasted peppers from its Chatham Street shop.
"We don't cut any corners when it comes to ingredients like San Marzano tomatoes, Grana Padano cheese and snips of fresh basil. We only use the best items we can find," says owner Gregory Norton.
The Nortons even utilize a New York Water-Maker machine to somehow reproduce the taste and molecular structure of the H2O found in New York City — a key component of their signature dough.
Pro's Epicurean Market & Cafe
Offering European-style fare, Pro's Epicurean is a great place to grab-and-go cheese and charcuterie plates, quiche, salads and sandwiches, all with sophisticated flair. The market offers imported oil, vinegar, spices and carefully selected wine. Consider purchasing the makings for a gourmet picnic, then heading to the Page-Walker Arts and History Center for lunch in the surrounding gardens.
| | |
| --- | --- |
| | Editor's Note: The Page-Walker Arts and History Center is open for self-guided tours and includes the Cary Heritage Museum on the third floor. |
MC Modern Asian Cuisine
For a charming juxtaposition of a historic Southern setting and artful Asian cuisine, visit MC Modern Asian Cuisine on Academy Street, in the historic Jones House, a Queen Anne-style cottage circa 1896. Diners enjoy seating on the wraparound porch, front lawn or interior dining rooms. Chef and owner Michael Chuong, previously of Prestonwood Country Club and An Cuisines, prepares Asian-influenced dishes with seasonal ingredients and plentiful fresh seafood.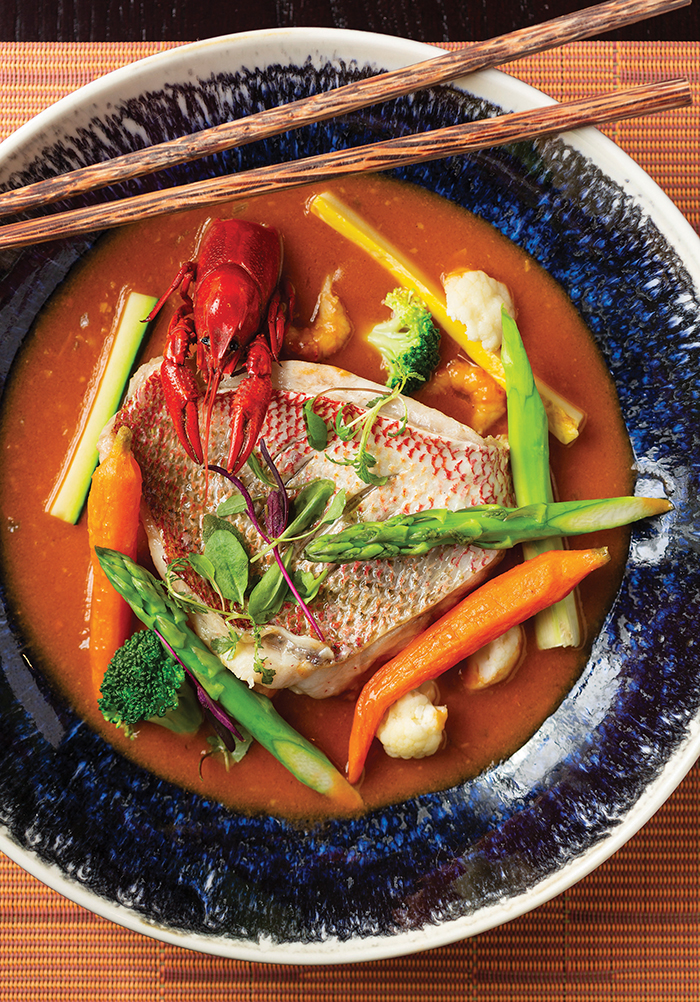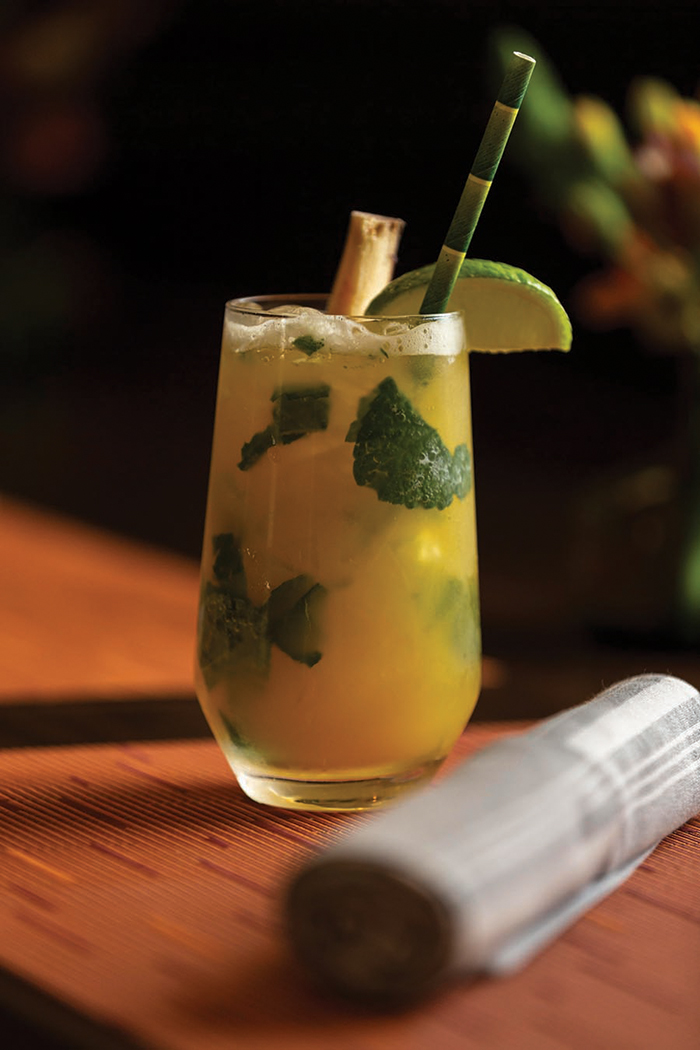 For a truly memorable menu, indulge in the chef 's-choice omakase experience, involving a multi-course meal with sushi, Wagyu steak and a nigiri sampler.
"I like to have various shapes and sizes as cavasses to plate the food," Chuong says. "I also have a passion for cooking and love what I do, and I enjoy improving existing dishes and exploring new flavors every day."
| | |
| --- | --- |
| | ALSO CONSIDER: Hank's Downtown Dive, which is not a grungy dive, but actually an elevated neighborhood bistro; Scratch Kitchen & Taproom, led by our friends at The Mason Jar Tavern; or Crosstown Pub & Grill, a family-run casual spot. |
Imbibe
SideBar
"I'm a firm believer that really great bars are part of the fabric of the community," says SideBar co-owner Matthew Bettinger. "Great bars don't just mix drinks; they also mix people. We want to create a space where the company you keep is the company that's there. We're really into conversation and interaction, not only from staff to guest, but from guest to guest."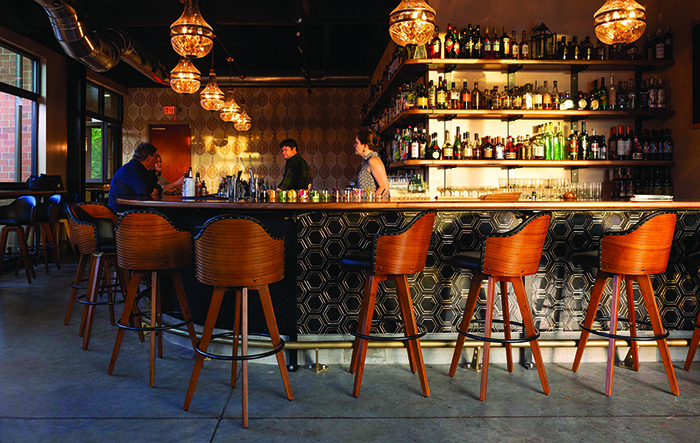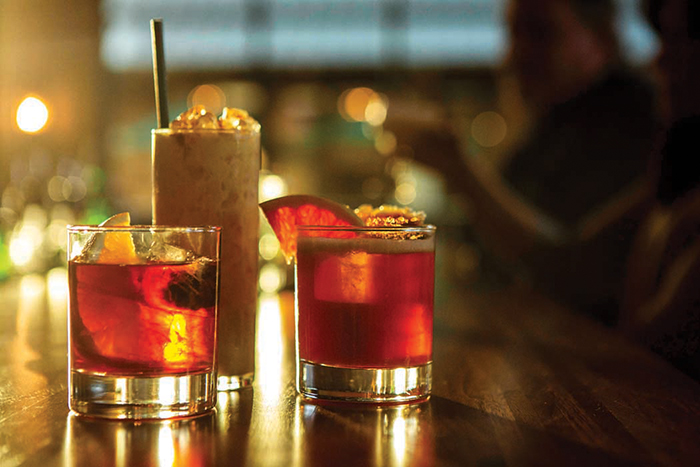 SideBar's menu boasts a combination of classic and inventive signature cocktails. Consider the bestselling gin-based Bruléed Greyhound with fresh grapefruit and lime, caramelized sugar and salt. Or the cleverly named Last Call and Quick Decisions involves a melange of scotch, bourbon, Montenegro, Drambuie and coco bitters, all artfully proportioned and blended.
Bond Brothers Beer Company
A fixture of downtown Cary, Bond Brothers Beer Company welcomes all (including dogs and families) to their brewery, taproom and beer garden to enjoy a varied lineup of craft beers.
If you have kids in tow, print the coloring pages (available at bondbrothersbeer.com/coloring-pages) before your visit and don't forget to grab a box of crayons.
Food trucks frequent the beer garden. Check the Bond Brothers online calendar to find out which local eatery will be stopping by.
ALSO CONSIDER: Cotton House Craft Brewers in the historic Pasmore House and Pharmacy Bottle + Beverage.
Let Us Know if You Go!
Tag @mbmagazinenc in your social media posts and let us know your staycation destinations.