Bankers know it as the birthplace of BB&T. Baseball fans know it for the Tobs collegiate summer baseball team. Tobacco buffs know it was once the "The World's Greatest Tobacco Market." BBQ critics die hard for Parker's Barbecue.
A short drive from southern Wake county, Wilson and its 50,000 residents have a lot to offer.
Drive Time
From Holly Springs
: 1 hour, 10 minutes
From Fuquay-Varina: 1 hour, 15 minutes

Historically, Wilson was a hub for the tobacco industry. When tobacco trade began to slow, so did visitor traffic. In recent years, downtown revitalization efforts and a focus on arts have sparked a transformation.
Susan Kellum, downtown marketing and communications coordinator for Wilson Downtown Development, has lived in the city for 27 years.
"I see the downtown coming back alive," Kellum says. "It sat here for 30 to 40 years with no love."
Kellum moved to Wilson to raise her family, and she is excited for the opportunity to help reinvent the city's downtown.
"If you don't have a natural draw such as mountains or oceans or lakes, you have to create it," Kellum says.
And that was the idea behind the Vollis Simpson Whirligig Park.
The two-acre Vollis Simpson Whirligig Park opened in November 2017 as part of an initiative to bring more arts and tourism to the Wilson community, aided by funding from the National Endowment for the Arts.
Jeff Bell, executive director of the Whirligig Park, says there are three reasons why the park was built: to preserve the works of the late Vollis Simpson, create a community gathering place and revitalize downtown Wilson.
Simpson, a resident of Wilson County, started creating his whirligigs — or "spinning giants" as Kellum calls them — at age 65, inspired by his love for engineering.
"For Vollis, he never called it art," Bell says. "He just made these things. It was something he was driven to do."
Why Acid Park?
Urban legend claims that Vollis Simpson's daughter and her boyfriend took LSD before driving home from their prom, resulting in an accident that wrapped their car around a tree near the family's home. According to the legend, Simpson began creating giant reflective sculptures — the whirligigs — to memorialize her death.
The legend is, thankfully, untrue. In reality, his daughter is alive and well and a member of the Whirligig Park's board of directors.

Initially, Simpson built and housed his creations on his private farm outside of Wilson — known to some as Acid Park — which was the largest tourist draw to the area even before the park existed. The whirligigs, composed of everything from parts of ceiling fans, milkshake mixers and road signs, are now considered official North Carolina folk art.
"It seemed to be sort-of a no-brainer … to look at the possibility of acquiring those (whirligigs) and using them," Kellum says. "We knew with Mr. Simpson getting older, without care, they would continue to deteriorate."
In 2013, the community launched an effort to create a park that would be the new home for Vollis' art.
In addition to housing 30 whirligigs, the park is also a concert, art performance and farmers market venue. In 2019 alone, there were 100 days of programs for people of all ages.
"We love when people come to the park, but we hope that through the park they discover the other things Wilson has to offer," Bell says. "So, they leave here, and they go to a shop or a restaurant, or they see something they didn't know was down here, and it encourages them to come back."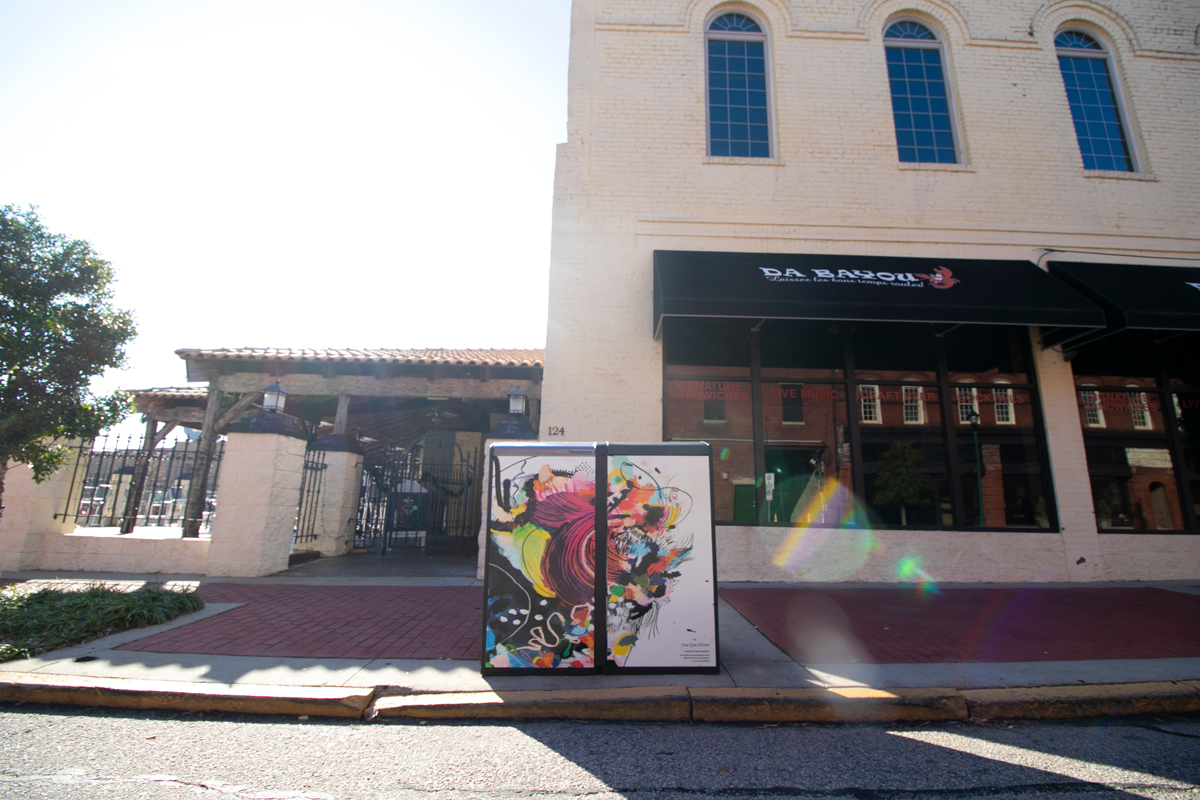 In the two-and-a-half years that Bell has been in charge of the park, he has noticed a growth in the number of restaurants and shops opening in the surrounding area.
"It can be a slow process. You want to see all the restaurants all at once and all the shops, but it takes one at a time," Bell says. "And we're getting there."
The unique art found in the Whirligig Park has inspired a desire for more creative expression in Wilson's downtown.
"Beyond the park itself, we want to find as many different ways as we can engage artwork," Bell says.
Stay Awhile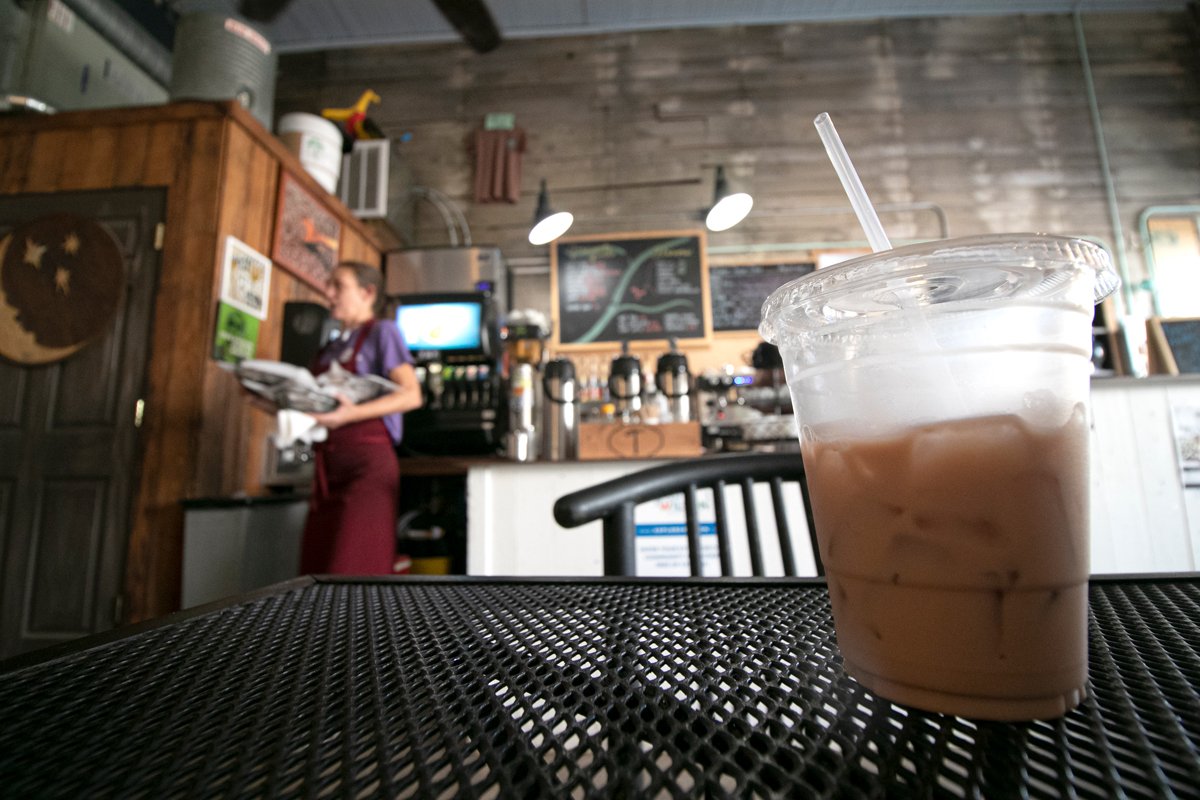 Wilson Botanical Gardens
Open 365 days a year, the garden is home to native plants, a pond and even an interactive Children's Secret Garden complete with dino dig, sandlot play, garden tunnel, musical instruments, slide and tire swing. wilsonbotanicalgarden.org
Daniel's Fine Dining
Daniel's has a wide array of dining spaces within its walls as well as dishes on their menu. Whether you're looking for somewhere to host an office lunch meeting or a family dinner, it's the perfect place to do so. danielsfinedining.com
Tig's Courtyard
Need a coffee pick-me-up? Grab your favorite latte, smoothie, mocha and more, all served up by Tig herself.
@tigs109

Recently, Wilson residents have had the opportunity to brighten the downtown streets with art in a non-traditional way — painting fire hydrants and trash cans.
"Vollis used what most people would've considered trash to make his art, so we think it is very appropriate," Kellum says.
His whirligigs are anything but ordinary, and Wilson wants to continue to add art to the city in unexpected places and ways.
"Vollis used found parts and recycled parts to create his spinning giants," Kellum says. "We are really concentrating on the arts and trying to use other, similar things to create art and show that art can be created out of anything."
"Getting people just used to coming (downtown) and finding those new things or things they didn't know existed, that's a big thing for us," Bell says. "We hope that we can be a destination point, but also a point of intrigue to all the other things Wilson has."
Vollis Simpson Whirligig Park
301 S. Goldsboro Street, Wilson
wilsonwhirligigpark.org