The Varina area just keeps getting sweeter.
Since opening earlier this year, locally owned confectionary Tsuru Sweets & Coffee has become a must-visit spot for people seeking premium chocolates, beverages and other tempting treats.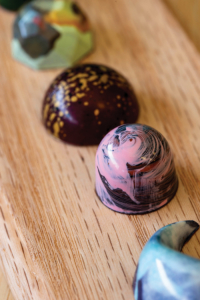 "Our community has definitely embraced us, and people seem really pleased with our products," says Paola V. De Maayer, owner and executive chef, who is affectionally known by many as Chef Paola. "We are truly grateful for all the positive response we have received."
A native of Costa Rica, Chef Paola attended culinary school in the Triangle and then honed her chops working at The Food Network and The Fearrington House Restaurant. Ultimately, she decided to start her own business.
"I have always been a hard worker, so I realized that I could open my own place and work hard for myself," she says with a wide smile.
In partnership with her husband, Steven De Maayer, the diminutive chef developed Tsuru, a name that means "cacao" in the Bribri language indigenous to her native homeland. She even sources the cacao for making chocolate from a tribe of women in Costa Rica.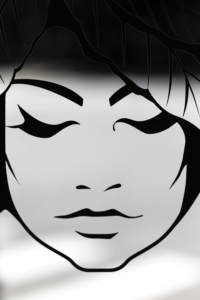 Tsuru sells gourmet delicacies like bonbons, macarons, pastries and specialty coffee drinks. On any given day, you'll find artfully fashioned selections like opera cake, chocolate croissants and crisp eclairs.
"We have a seasonal menu, so we change things often," chef Paola says, "but we have some staples, too."
She also creates exquisite custom cakes for weddings, birthdays and other special occasions. Catering for events is also in her portfolio.
Freshly made goods are displayed in glass cases, and guests place their orders at the counter. Several tables and chairs fill the polished concrete floor, while a custom-crafted bar area beckons patrons to sit and enjoy their tasty treats.
Situated on a prime corner in the Varina district, Tsuru's mural-laden stand-alone structure offers guests plenty of parking space just footsteps away from the front door.
"The building has a lot of character, and it was originally a bank years ago," chef Paola explains. "We were able to repurpose the large safe into a walk-in cooler."
When it comes to making artisan chocolate, chef Paola employs a labor-intensive multi-step process that involves an electronic tempering machine, custom molds and hand-painting with cocoa butter. Most days you can catch a glimpse of her through the kitchen window as she finesses each concoction with precision and flair.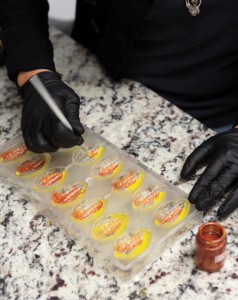 In the mood for waffles? Belgian-style offerings include powdered sugar and maple; strawberry Nutella; and cinnamon apples, bananas and caramel.
Not only are the edibles impressive, but so are the drinkables. Choices range from café au lait to Vietnamese cold brew to everything in between. For an elevated specialty drink, you can't go wrong with a Chai latte, dark chocolate cappuccino, Mexican hot chocolate or an orange-kissed macchiato.
Chef Paola works closely with single-source coffee farmers in Costa Rica and Colombia. She's traveled to the farms, met the growers and established relationships with them. Talk about not taking any shortcuts.
All-natural syrups are purveyed locally from Syzygy Teas + Syrups.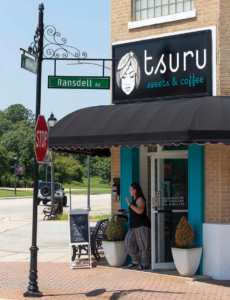 "The owner is a young female entrepreneur, and as a female in the workforce I try to help other women whenever I can," says Chef Paola.
Another way she helps people is by employing young men and women and giving them enough hours each week to feel they are part of the Tsuru family.
"Keeping the people who work with you engaged is really important," she says. "I want my employees to be happy when they come to work and remain that way while they are here."
One piece of advice to keep in mind: Go early for the best selection. It seems people in the Quay do love their sweets.
TSURU SWEETS & COFFEE
411 Broad Street, Fuquay-Varina
(919) 285-2646
tsurusweets.com