Have y'all heard about that great new restaurant in town? It's called: The Kitchen. It's always open, often poorly stocked, and you have to wash your own dishes!
Like many of you, the Main & Broad staff has been honing our culinary skills over the last month. Here are some of our favorite recipes.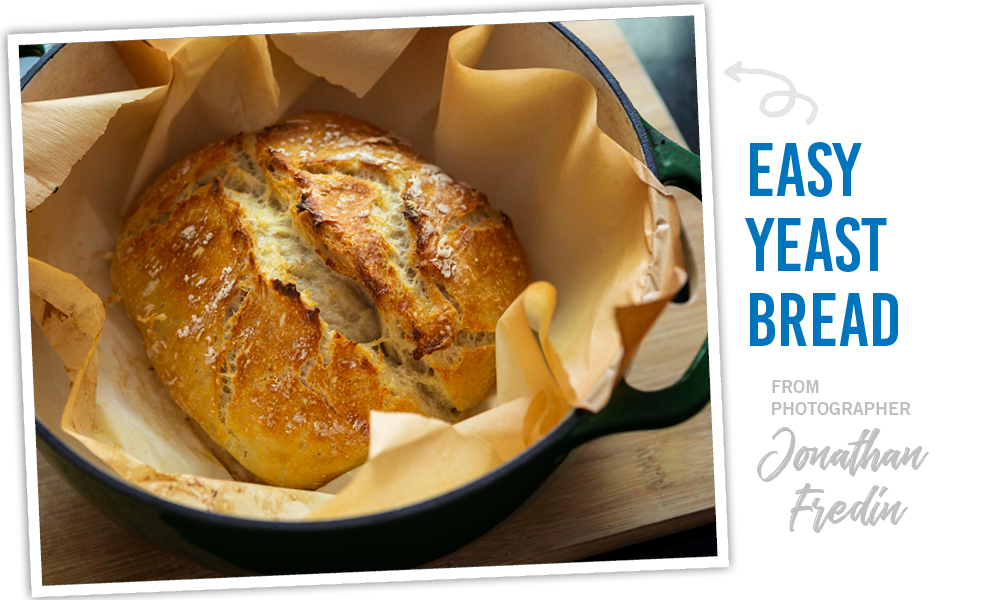 Easy Yeast Bread
Photographer Jonathan Fredin has mastered this no mixer, no knead recipe for artisan-style bread. 
Recipe by Recipe Tin Eats: https://www.recipetineats.com/easy-yeast-bread-recipe-no-knead/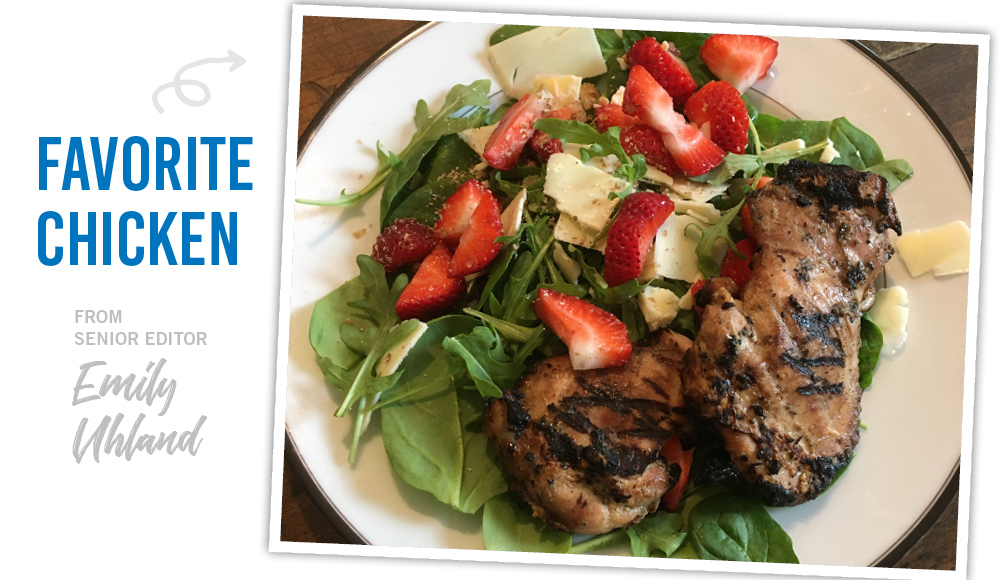 Favorite Chicken
"Amazingly, the whole family loves this — even my two picky daughters — so we nicknamed it 'Favorite Chicken.'" 
Emily Uhland, Senior Editor
Recipe found at: Rosemary Grilled Chicken Thighs by Southern Living
https://www.myrecipes.com/recipe/rosemary-grilled-chicken-thighs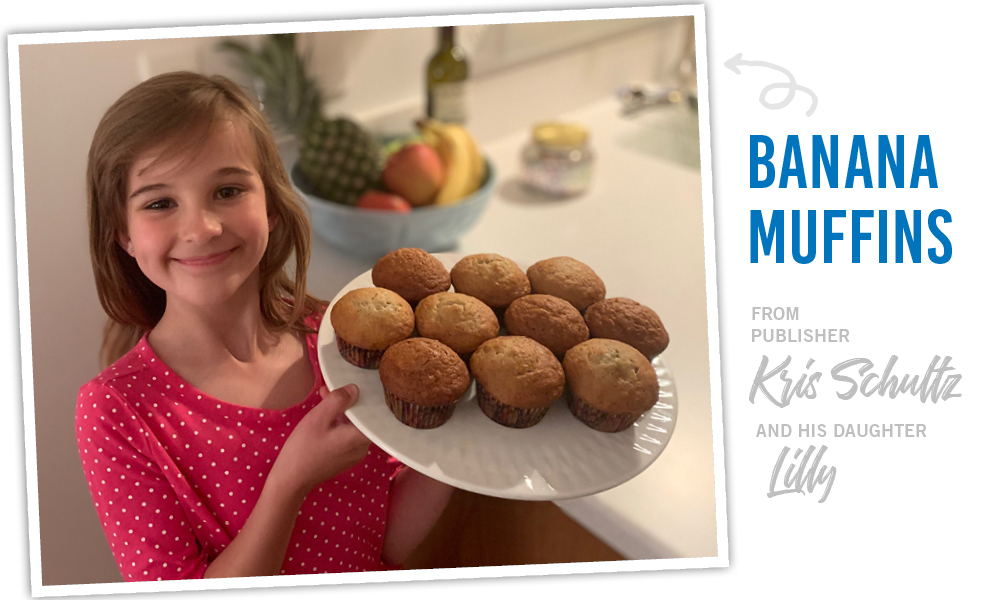 Banana Muffins 
With the help of his daughter Lilly, Publisher Kris Schlutz made these banana muffins to use up an overzealous purchase of bananas. Follow Lilly's lead and fold in a heaping handful of craisins to the final batter. 
"She ate 12 in three days," says Schultz. 
Recipe found at: https://www.allrecipes.com/recipe/42719/banana-muffins-ii/
Chicken Tikka Masala
"I'm trying something different during this quarantine by experimenting with some different flavors. One of my favorites by far is Tikka Masala. I've made this from scratch and I've used sauce from a jar, both are delicious and kid approved."
Lisa White, Circulation Manager
Recipe by Cafe Delites: https://cafedelites.com/chicken-tikka-masala/