"I'm not a doctor. What can I do to make a difference?"
Staring down an empty spring calendar, Fuquay-Varina resident Chris Wrenn asked himself that very question.
Wrenn and his wife, Allison, are the chef/owners of Old North State Catering & Kitchen. They had 10 weddings scheduled between March and May that all cancelled because of the coronavirus pandemic.
"After a couple of weeks of getting my honey-dos done, I couldn't sit around any more," said Wrenn. "I was feeling led to do something."
That something turned out to be founding Project Front Line, a two-tier effort to support healthcare and emergency workers with hot meals on the job and essential food and hygiene products to take home after long shifts.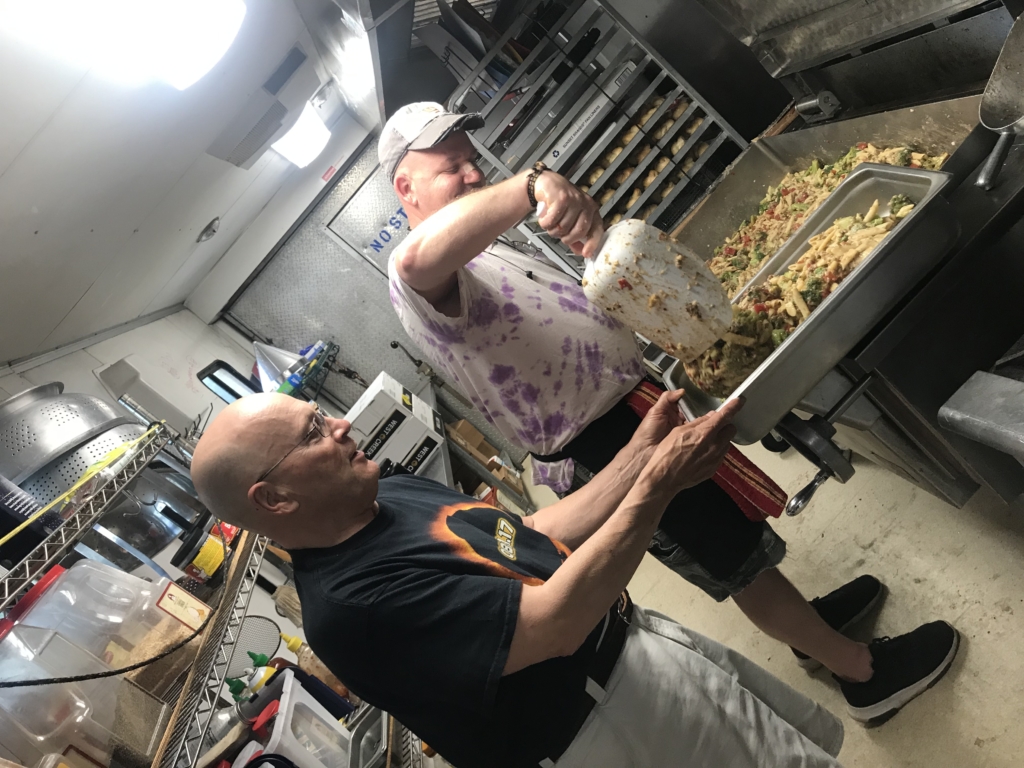 "Three nights a week we're serving hospitals and police departments," Wrenn says. "Preparing hundreds of meals a day and packing them in to-go boxes. We are also providing canned goods and non-perishables that can be quickly prepared at home."
Meals are being delivered to the Betsy Johnson Hospital in Dunn, Central Harnett Hospital in Lillington, Fuquay-Varina Police Department, Wake County Sheriff's Department and to several other emergency services organizations.
"We have been so honored and thankful here at Harnett Health for all the amazing delicious food that has been brought to us. In a time when every minute of every hour worked means someone's life, you don't stop to think about feeding yourself," says Marleigh Zacek, chief nursing officer for Harnett Health. "To know we are serving a community that cares so much for us, for our needs, is the reason that we do this. … Food is really about people — it has the power to bring us all together."
Many Fuquay-area businesses and community organizations have supported Project Front Line through donations and man hours.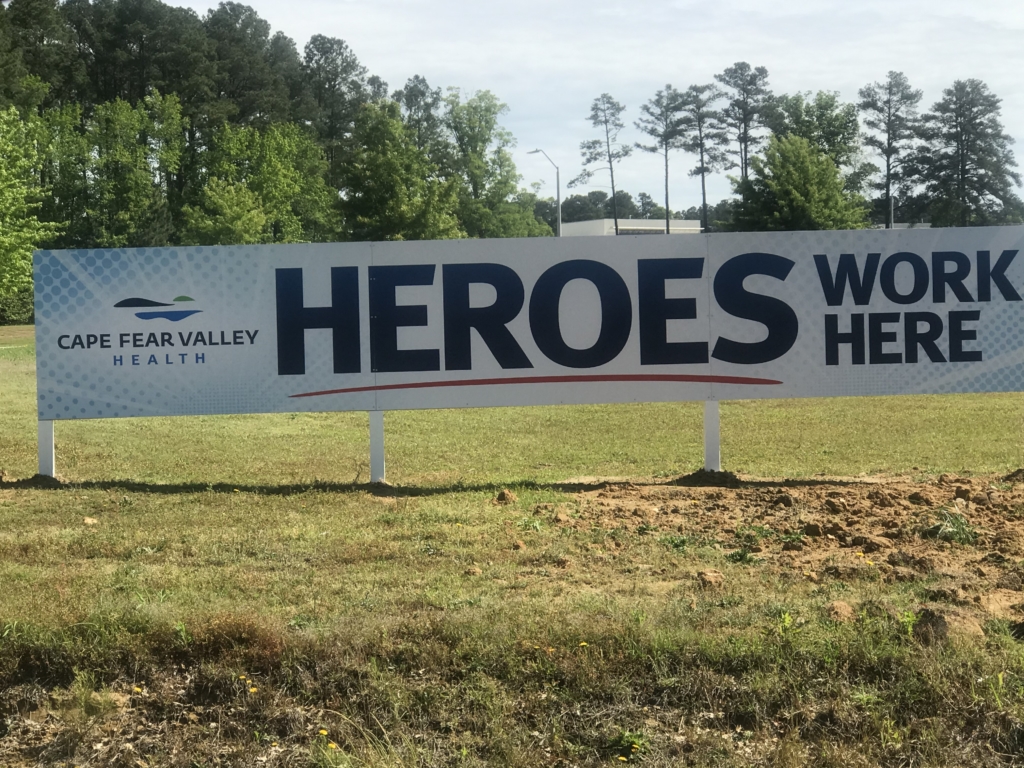 "We have a cooking staff of five. And we need about 12 to pack and transport the meals," says Wrenn. "Everyone just shows up and rolls up their sleeves."
"That's what community is all about."
Donations to Project Front Line are still needed. Donate at www.onscatering.com/project-front-line.